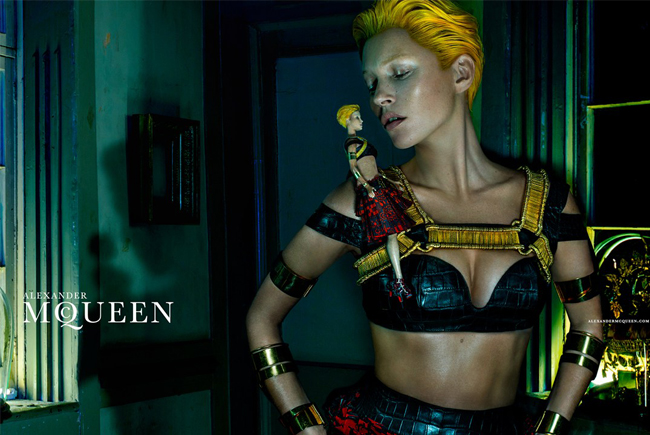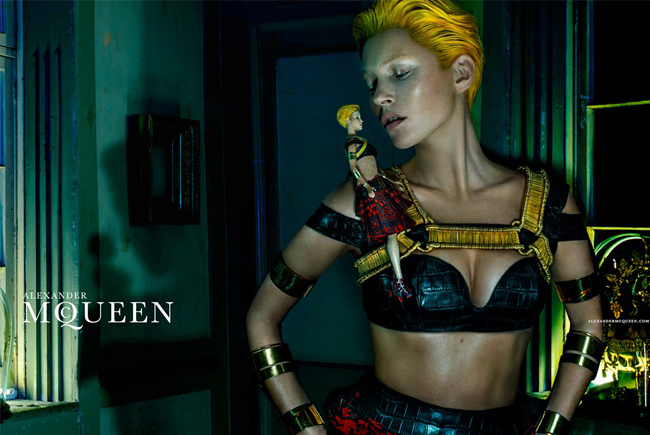 We'd recognise Kate Moss's signature pout anywhere, but the 40-year-old supermodel has been given a bit of a make-over in the brand new Alexander McQueen spring/summer 2014 ad campaign.
Mossy was shot by Steven Klein for the print ads, as  well as a short Peeping Tom inspired film. As the name suggests, the short film shows a stranger "peeping" at Kate while holding a doll of her (creepy, much?!), watching her take her clothes off. Sounds pretty dark and chilling, but Kate's depiction is hauntingly brilliant.
We wonder why it's taken the British brand so long to snap her up, considering the close friendship she had with Alexander McQueen himself…
Good things comes to those who wait, and this ad campaign has definitely been worth it!
Are you glad to see Kate Moss as the brand new face of Alexander McQueen?