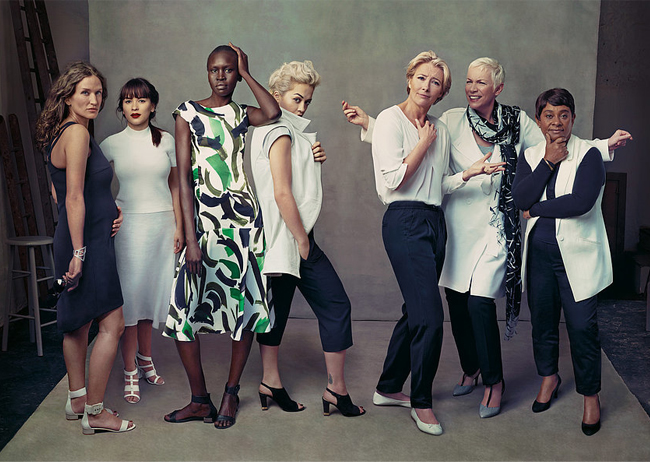 Marks and Spencer's latest ad campaign is here, and it looks like the speculation about the all-star cast was true!
The Leading Ladies posing pretty for Annie Leibovitz's camera lens this time around are: Rita Ora, Baroness Lawrence of Clarendon, Annie Lennox, Emma Thompson, Lulu Kennedy, Rachel Khoo, Alek Wek and Roma Agrawal. Phew – we think we got them all in there!
"These dynamic Leading Ladies represent the unique and diverse women of a modern Britain," said Patrick Bousquet-Chavanne, a spokesperson for M&S. "They are united in their extraordinary achievements but confident in their differences.
"Marks & Spencer is a democratic brand which is relevant to women of all ages and strands of life; it is therefore natural for M&S to celebrate women in this way."
Take a look at the video below to see the Leading Ladies discussing the ways in which they approach fashion and their personal style choices – a great video which showcases their diversity and uniqueness.
The Marks and Spencer spring/summer 2014 pieces features in the ad campaign will be available to shop at the end of the month!
http://youtu.be/HQyWu2Su_48