Last Updated on 4th February 2014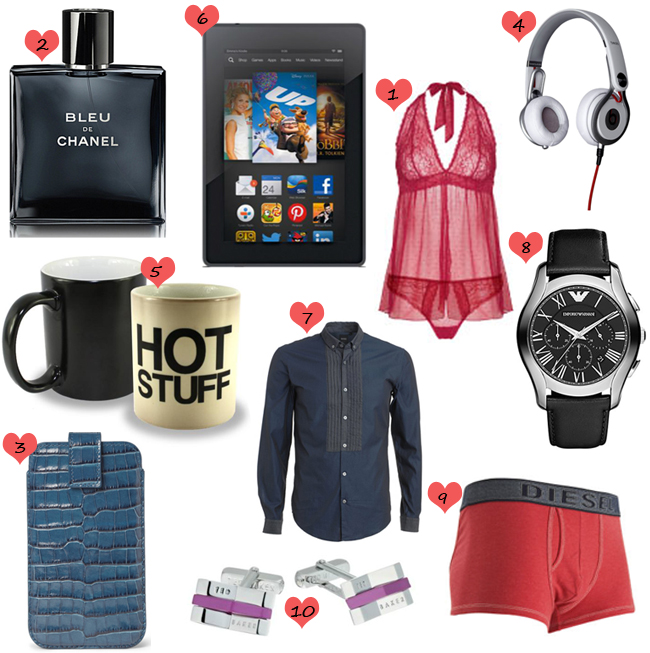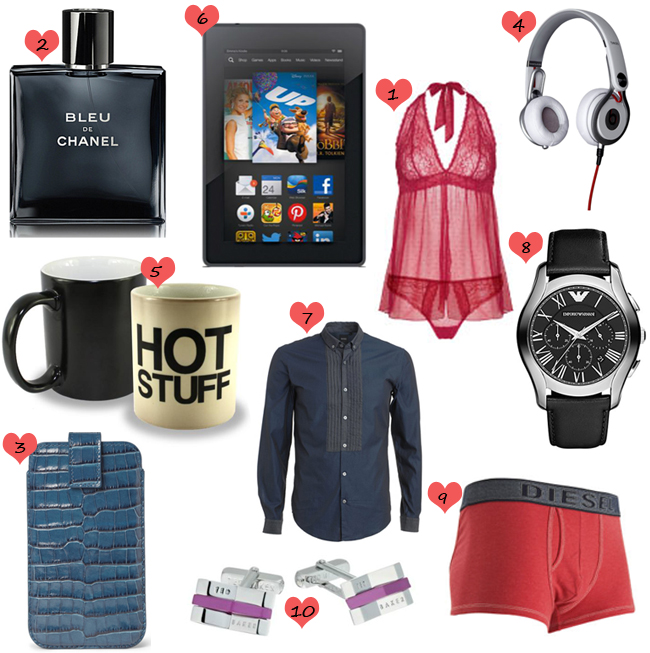 We've already covered the all-important Valentine's Day outfit (or three) so now we guess it's time to get down to it and start present buying.
What are you going to get your Valentine on February 14th? Big or small, we have it covered:
1. We know what you're thinking but trust us, this is more of a present for your Valentine than for you – the appreciative look on his face when he opens it (and when you wear it) will prove that! Figleaves Boudoir halter neck babydoll, £40
2. What's even better than your man looking good? Your man smelling good; and scents don't come sweeter and sexier than a Chanel classic. Chanel Bleu de Chanel 150 ml eau de toilette spray, £76
3. For either the clumsy, cack-handed man or the perfectionist who likes to take care of his technology, this leather iPhone 5 case is perfect for both! Smythson crocodile embossed leather iPhone 5 case, £95
4. A really impressive bit of musical kit that will certainly earn you girlfriend/wife brownie points! Beats by Dre white headphones, £235
5. Don't you love a slogan with more than one meaning? Wordsmith or not, your man will definitely appreciate this sitting on his office desk. Hot Stuff mug, £5.49.
6. You have your alone time watching Girls, so let him have his with the new Kindle Fire HD tablet. (You can even borrow it for reading romance novels when the foot is in – win win!). Kindle Fire HD 8GB tablet, £119.99
7. We girls can never have enough shoes, and we reckon men feel the same way about shirts. No man's wardrobe would be complete without this gorgeous navy shirt! Hugo Boss Black navy long sleeve shirt, £125 £62.50
8. Wrist candy done right, treat your Valentine to this sleek and sexy timepiece. Emporio Armani men's Valente chronograph leather strap watch, £279
9. Get your man to adopt the Valentine's colour scheme in every way possible! Diesel boxer shorts, £21.99
10. Real men wear pink; we're saying nothing more on the matter! Ted Baker concave pink rectangle cufflinks, £40