Last Updated on 10th March 2014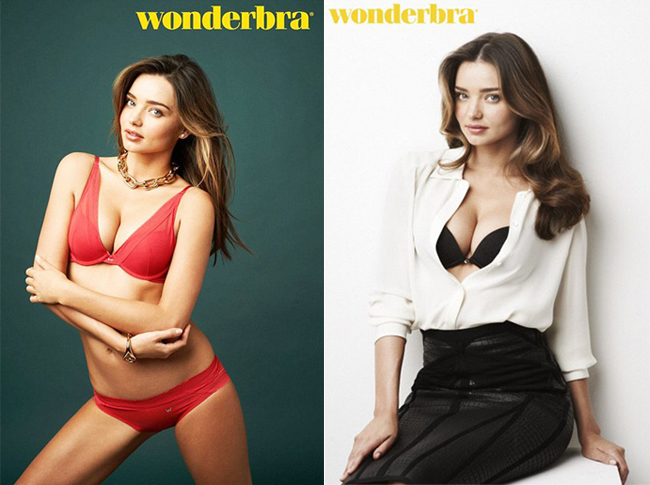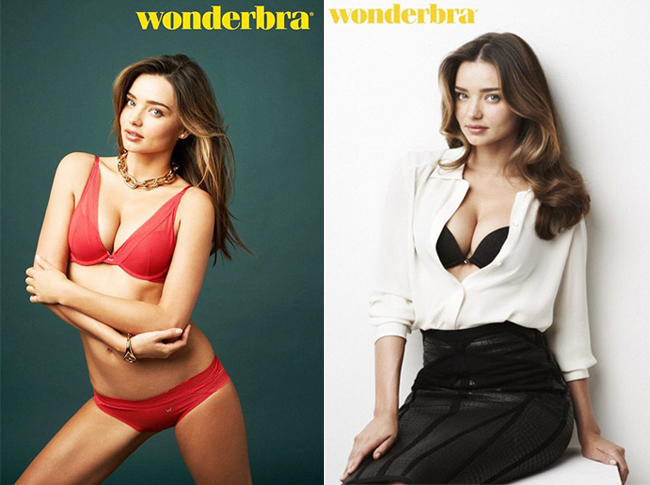 We're used to seeing Miranda Kerr posing in her underwear thanks to all her years at Victoria's Secret, but now the Aussie supermodel is getting her kit off for a whole new brand; and that brand is none other than Wonderbra!
Although her pics – and the underwear itself – are a lot less provocative than we are used to seeing from Miranda, there's no denying that she looks as gorgeous as ever. We know she doesn't need any tricks to look good in lingerie, but it's nice to know that we have a better chance of looking like Miranda thanks to the wonderful Wonderbra technology.
And Wonderbra isn't the only big project Miranda is working on now that she has parted ways with Victoria's Secret. She has since become the new face of Swarovski, H&M, Reebok, and is even recording an Elvis Presley cover.
Yep, she's busier than ever and as big Miranda fans, we couldn't be happier about it!