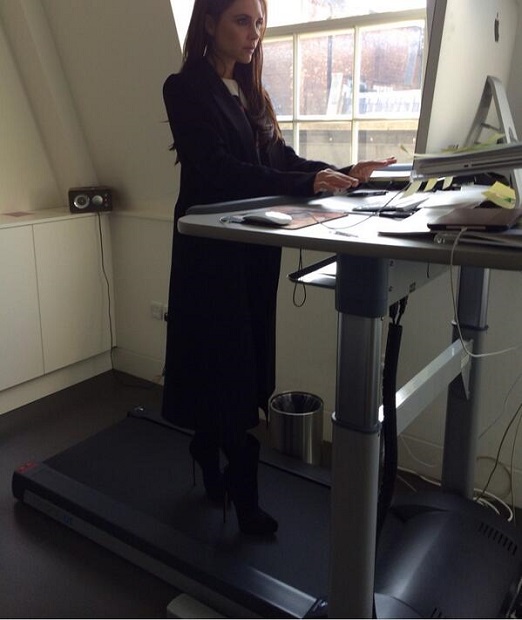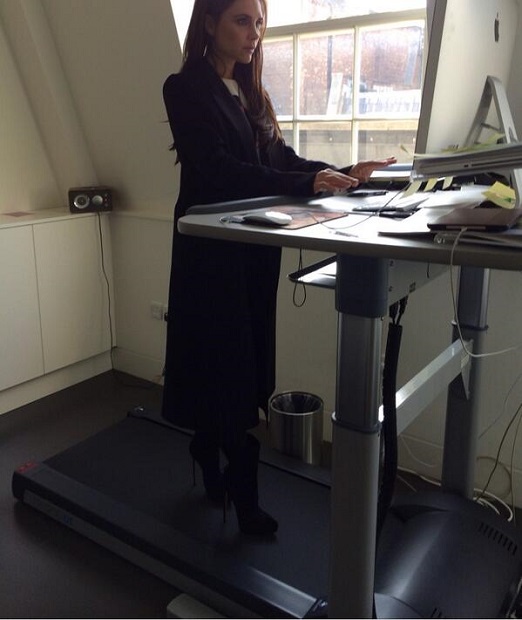 Victoria Beckham is an unmatchable force in the fashion world. Crediting her as an 'all-rounder' feels like we're cutting corners, but this woman is bent on making everything seem possible to attain, all of the time; and that's not always a bad thing.
However, when news fell upon our ears that earlier this week, VB attended the hallowed halls of the notoriously expensive Condé Nast College of Fashion & Design to participate in a Q&A session, we were excited to hear the pearls of wisdom she'd share. After all, she is part of a duo with the financial prowess to earn upwards of £100,000 a day.
Pitching talks with industry insiders and top influencers is a USP Condé Nast College prides itself on, so Mrs. Beckham's attendance was petty much a given. But it was the fashion in which she took to working whilst at the College, before several eager students, that raised brows – both in awe and, erm, shock.
Looking intensely lost in what was potentially a flurry of important emails, VB took to a work station with an integrated treadmill during her appearance. Perfectly poised in heels and a full-length coat, this was fashion's ultimate cliché and VB doing what she does best, all rolled into one. And don't we just love her for it.
However, the 'work out when working out' attitude does raise some bigger questions – particularly in the landscape of fashion. Her obsession with a slim physique is known to the world, but could VB's superwoman display have a negative effect on the students witnessing it? Given she even tweeted a picture whilst on the treadmill, captioned 'Thank u @SusieCollege. Every office should have one of these, work out and work at the same time!! Genius!! X vb'; how would her younger social media following perceive this?
Although fashion's obsession with appearance is no secret, and being all-consumed by work forms part of the so-called dream, the encouragement of almost sacrificing time out to maintain a healthy body doesn't sit well with us. Mental and physical well-being are harmonious, and come from dedicated attention to both areas. But the working out in heels cliché now carries a somewhat damaging function, along with the burden of an even bigger argument, in this case: is this really Condé Nast's idea of the ideal woman working in fashion, or Victoria Beckham's?
What are your thoughts on the treadmill workstation situation? We're right behind the idea that hard work and the determination to succeed produces solid results, but is this depiction creating a healthy mindset for fashion's future generations, or simply subjecting them to yet another career-boosting fad, complete with the promise of toned calves? Talk to us!
[Image: Victoria Beckham Twitter)