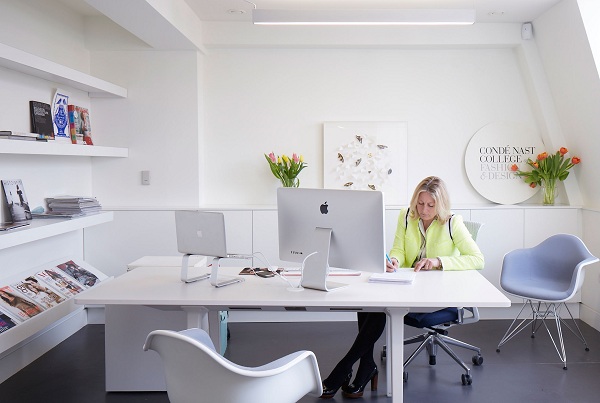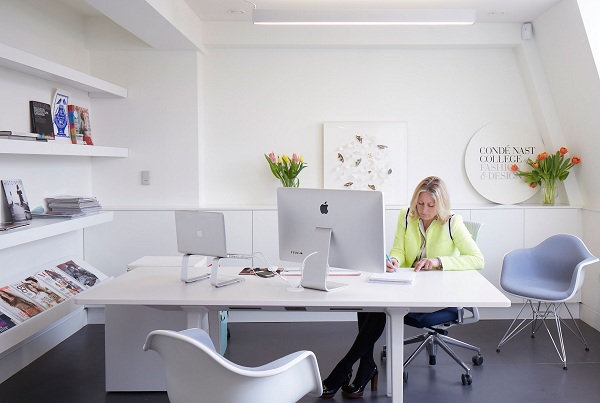 Aristotle once said, "The roots of education are bitter, but the fruit is sweet", and that's the kind of heavy philosophical note we're starting on.
Drummed into us from a tender age is the idea that an education is the way to a better, easier, richer, and somewhat happier life. An educational tale filled with impressive qualifications and peppered with shining references is probably the ideal meal ticket for many, but the current educational climate has left many a student's pocket in permanent drought, and their minds in permanent frustration.
So, when we came across a Q&A with Susie Forbes, head of the controversial and recently opened CondéNastCollege of Fashion & Design, we couldn't help but ponder over some of the claims made, not to mention the extortion that is the course fees.
Earlier when we reported of its inception, CondéNastCollege of Fashion & Design was just a dream in development. Glossy magazines and annual subscriptions are the story of every aspiring fashion personality, but getting educated by Vogue is on another level, maybe of epic, tick-your-bucket-list proportions.
In the Q&A, Forbes revealed the initial course offering, Vogue Fashion Certificate, is fully subscribed, and with the October intake for the Vogue Fashion Foundation Diploma set to further bump up figures. But it's not the implementation of the chic college, or the collective of stellar staff and speakers that's left us dumbstruck, but the cost of obtaining these non-standard qualifications.
Both courses on offer at CondéNastCollege of Fashion & Design are not 'recognised' qualifications and seek to give students only a glimpse into a world they may one day want to inhabit. But at a cost of £6,600.00, excluding VAT and £19,560.00, excluding VAT respectively, this could prove a very costly insight.
Although scholarships are available (three a year, to be precise), competition will evidently be fierce, and with such a small chance of financial access, paired with high fees, fashion's ugly and elitist side begins to emerge.
Could the introduction of these courses, along with other factors in the industry, further reinforce the idea that a fashion education is only for the privileged? After all, not many of us currently in the midst of a so-called triple dip recession have £10K lying around to splash out on unconventional courses that don't lead to a 'real' qualification.
Forbes' justification for the sky-high prices boils down to the 'we're the best, with the best to offer' argument, and cites key industry speakers, high contact hours and a newly-refurbished building as a few of the reason for the eye-watering fees; a worrying concept when one of the most revered fashion institutions, Central Saint Martins, which counts international fashion designers such as Stella McCartney and Christopher Kane as past students and could rightfully demand eye-ball popping fees, chooses to charge meagrely in comparison. A brazen move for a two-week old college, no?
Condé Nast College openly admits to only providing students with only 'exposure' to the industry and its heavyweights, in the hope that it would inspire them to follow the career path that is right for them. We're not saying mainstream education fares any better, or is even on a cheaper footing, not at all. University debts are crippling, too, but you come away with a concrete qualification, and most possibly the opportunity to repay what you've borrowed.
Putting up such high financial barriers is a frightening concept in a place where everyone is claiming they're universally working towards opening up the fashion world to a wider audience. With that said, the name of the course lending itself to a specific glossy magazine makes you wonder if students are really only trading in their hard earned cash for a limited view of the fashion world; one from the point of view of one the most influential and controlling brands in the world. For the sake of fashion's future, we hope Aristotle is right.
Would you fork out so much for your love of fashion? Share your views below.
Image credit: Trendland