Last Updated on 24th March 2014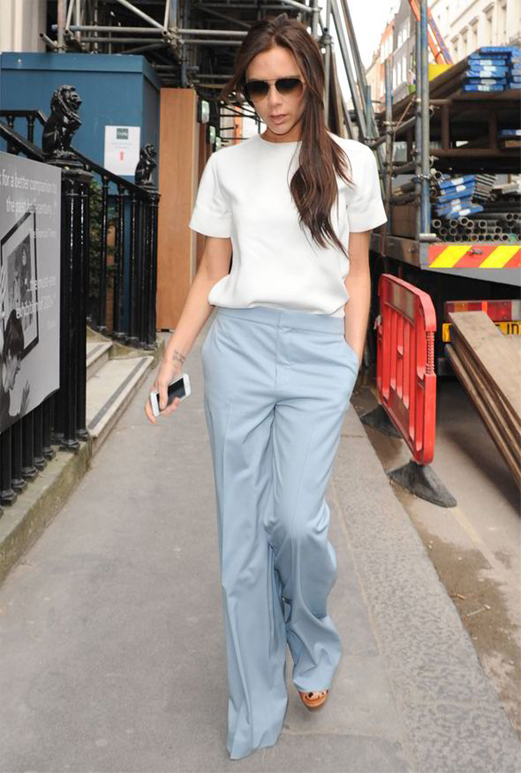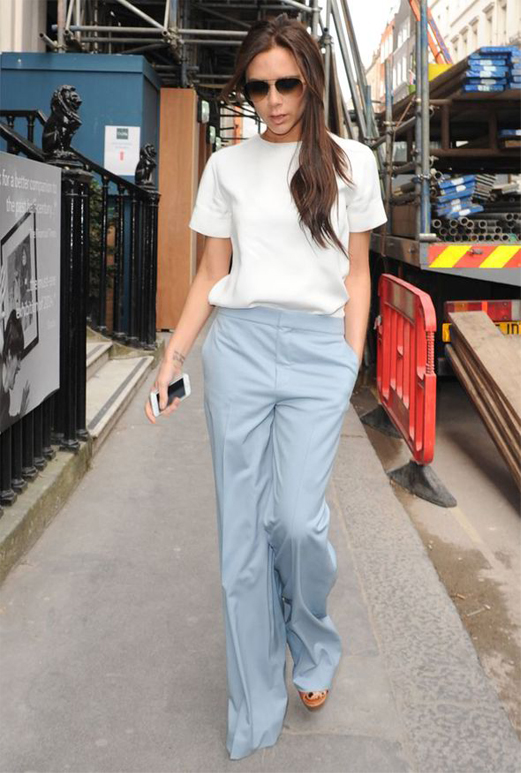 What does one of the most stylish women in the world and one of the biggest fashion designers on the planet wear while going about her day to day business in London? A simple silk t-shirt and some powder blue Chloe Resort 2014 trousers, of course.
Victoria Beckham is used to getting dressed up in skin-tight pencil skirts and dresses, but she's also capable of donning more relaxed styles too. And we think this might just be as "relaxed" as it gets for the former Spice Girl. You probably won't catch her in tracksuit bottoms and Ugg boots anytime soon, but the simplicity of this casual outfit works wonders, especially as the colour palette screams "springtime".
And in case you're wondering… VB is in our fine Capital checking out the progress of her Dover Street store; not long to go 'til it opens!