Last Updated on 26th March 2014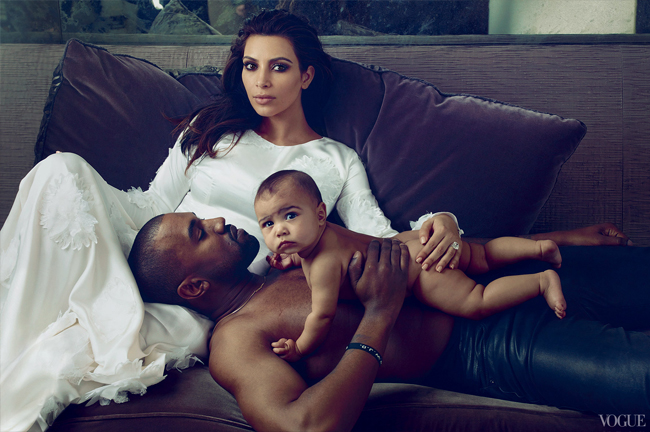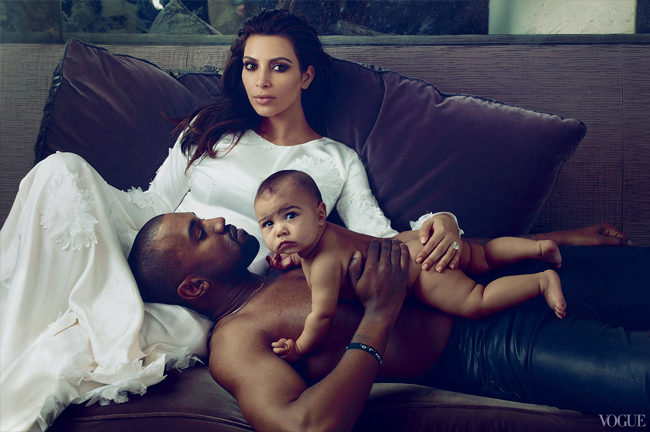 We've all seen the cover – and the various parodies – by now, so now it's time to take a look inside the American Vogue April issue with Kim Kardashian and Kanye West.
We appreciate that the choice in cover stars might not be everyone's cup of tea, but no one can deny how gorgeous  Kim K looks in the editorial, and just how adorable her daughter little North West is. You'd have to have a heart of stone not to melt a little inside!
"I take pictures of her all the time and dress her up," Kim said about her daughter. "I put Kanye's big chains around her, and I put a little Louis bag and some Jordans, and I was like, 'What up, Daddy?'"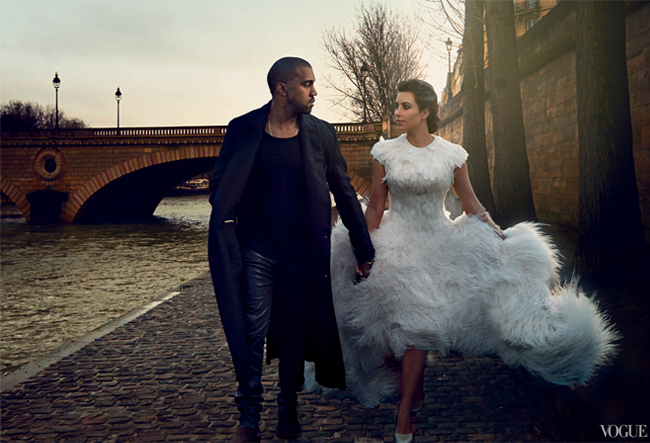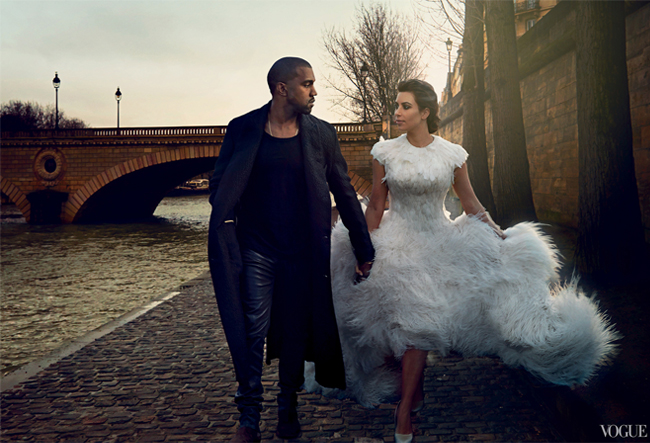 Now why wasn't that picture in the editorial, hm? You can read the rest of the Hamish Bowles article and see more truly stunning pics of Kim and Kanye in the April issue of American Vogue which hits newsstands on March 31st. .