Last Updated on 27th March 2014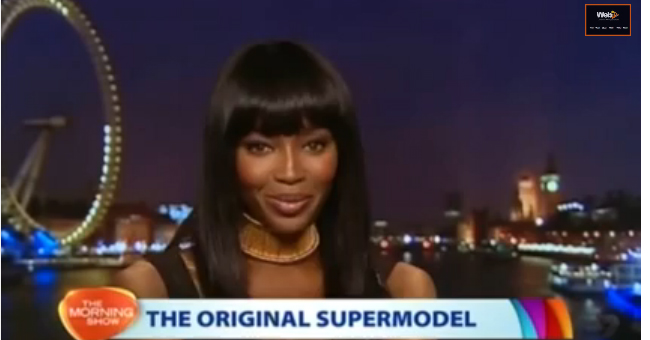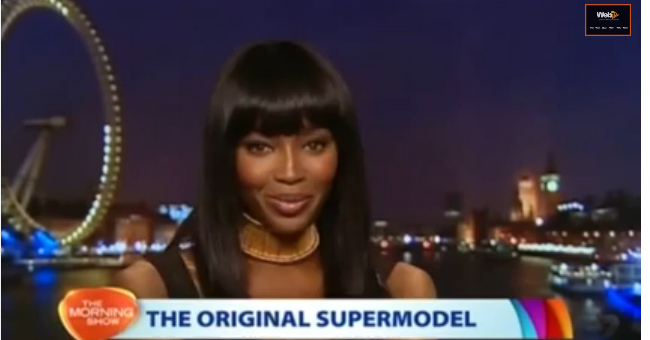 Some have loved it and some have hated it – Sarah Michelle Gellar even Tweeted that she would be cancelling her subscription as a result of it – but what does the fiercest, most outspoken supermodel of them all think of Kim Kardashian and Kanye West's Vogue cover? After all, you can always count on Naomi Campbell to speak her mind…
During a phone interview on Australia's The Morning Show, the supermodel was asked what she thought of the cover, but her answer, or lack thereof, may surprise you…
"I do not want to comment," she said, with a little chuckle and a big, cheeky grin.
She did defend her "comment" though…
"Because I'm a fashion model and I've been working for 28 years, and when you get a Vogue cover, it's a build in your career. It's a stepping-stone to achieve that. I'm a fashion model, what more can I say?"
The interviewer then quickly jumped in there and asked, "so you think that Kim and Kanye haven't earned the right to be on the cover of Vogue?"
"Those are your words," Naomi replied. "I'm being politically correct. That's Anna Wintour's choice to put them on the cover of her magazine, who's to question it?"
Oooo! Watch the video below to watch the exchanging of words exactly as it happened. Do you like Naomi's dignified silence or do you think she should have spoken her mind?
http://youtu.be/jx7oJLmhgL0