Last Updated on 28th March 2014
Lindsay Lohan's back in the last chance saloon. Oh, how familiar those words are.
Post DUIs, car accidents, jail time and yet another stint in rehab, she's sobered up and seems to be staying clean for the moment. So, what better way to show us this than with a new reality television show documenting her struggles?
Teaming up with Oprah, the star most commonly referred to as 'troubled' let us in to her world and her attempts to restart her failing career, with the help of a film crew following her every step of the way. Of course the big question that was on everyone's mind was: what will she be wearing?
The Clothes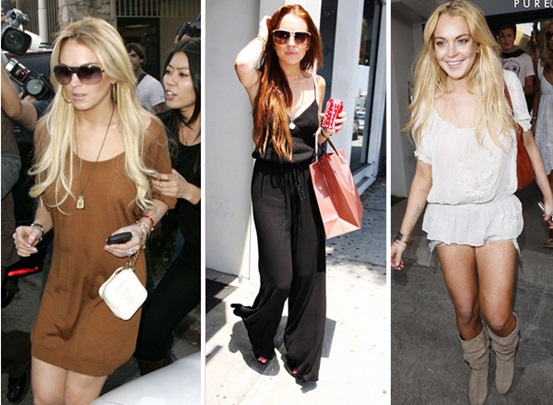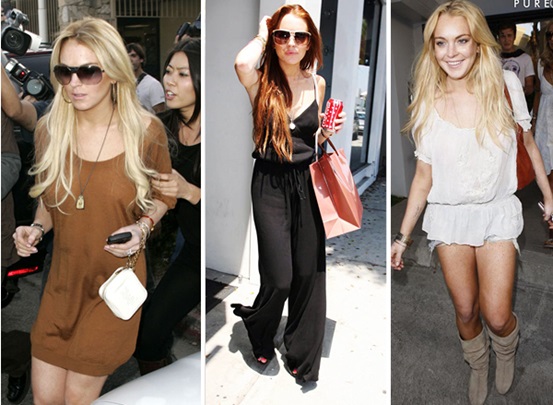 Despite battling with drugs and alcohol and courting tabloid controversy on a regular basis, Lindsay's style has always been one to keep an eye on. Her outfits are usually splashed across the fashion pages – as well as her mug shot… But let's focus on the fashion now – both in the good and the bad.
Now that she's cleaned herself up, that's going to be more the case than ever. Lindsay's style is the perfect combination of high fashion and wearable fashion, sporting styles that are easy to emulate and find on the high street.
For being one who likes the excess in her life, her style is not really as over-the-top as you would think. Most of the time, it's pretty laid back and casual, but always very chic and glamorous.
Let's have a retrospective look at her style and see how we can replicate it with high street clothes!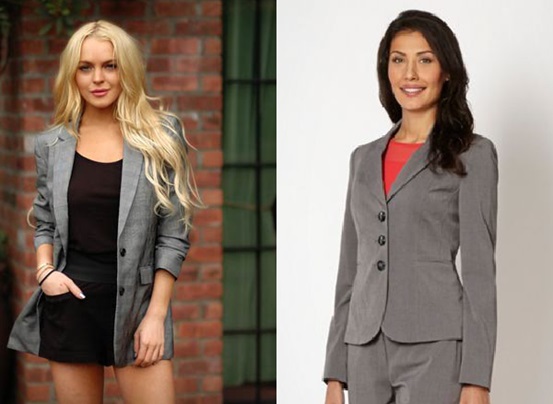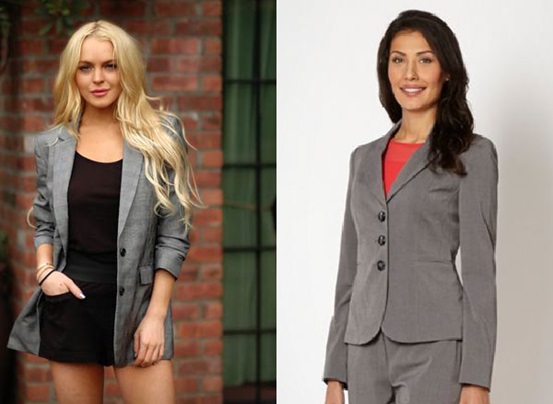 Lindsay loves to wear the so-called "boyfriend" clothes, be it an oversize tank top or a pair of jeans with a masculine cut. In this case, she goes for a very classy and trendy look with a super short cotton LBD and a grey boyfriend blazer on top. You can find a formal blazer at Debenhams for £45. You will not only be able to wear it for the office, but also for a glamorous day out like Lindsay does!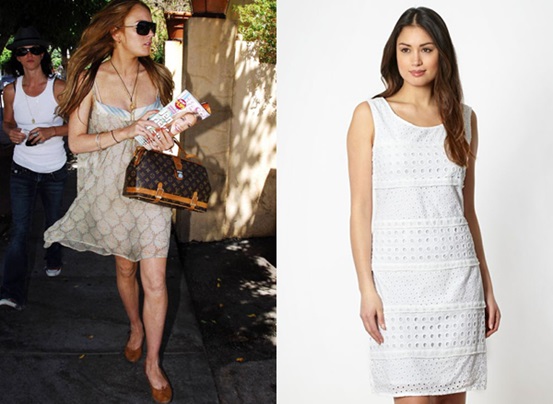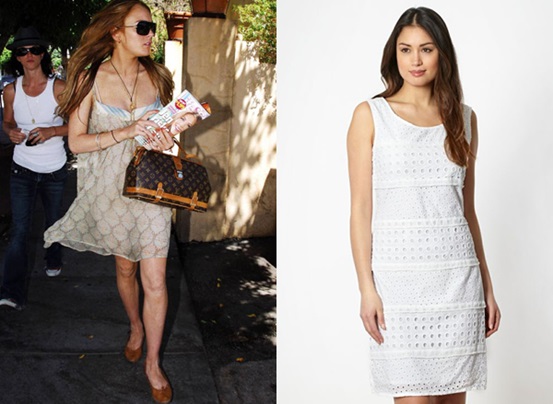 If LBDs are good for mid-seasons like autumn and spring, LWDs (little white dresses) are perfect for the summer! This dress from Debenhams comes for £55 and you can style it like Lindsay by wearing it with a pair of comfy flats and a statement bag. The ultimate casual-chic look, perfect for your summer days.
Tip! If you are looking for a deal on Debenhams outfits, have a look at this page: http://www.myvouchercodes.co.uk/debenhams-vouchers
The deals changes every few days, so definitely worth a look before buying something you laid your eye on.

The Hair and Makeup


Lindsay's style goes beyond her clothes and in includes also her makeup and hairstyle! This clean and sober Lindsey is sporting a fresh-faced look and going back to a more natural hair colour: a refreshing change. A very good choice that suits her new life resolution, so let's just hope she will manage keep it up!
Images via: latimesblogs.latimes.com, PurseBlog.com, ilitafire.blogspot.com, crushable.com and puretrend.com