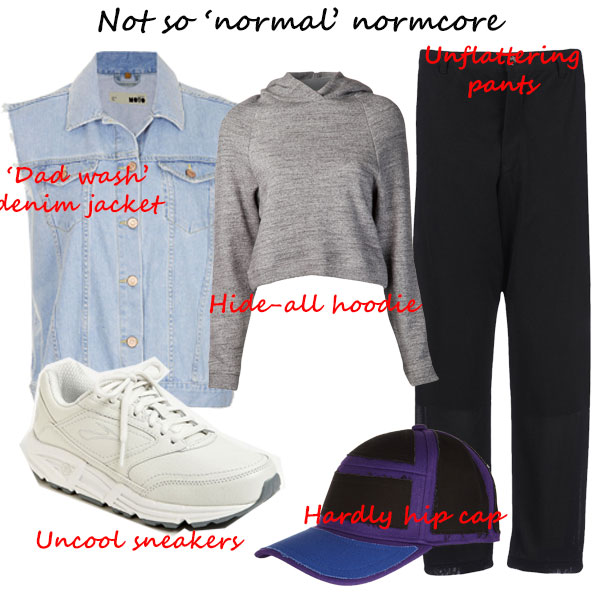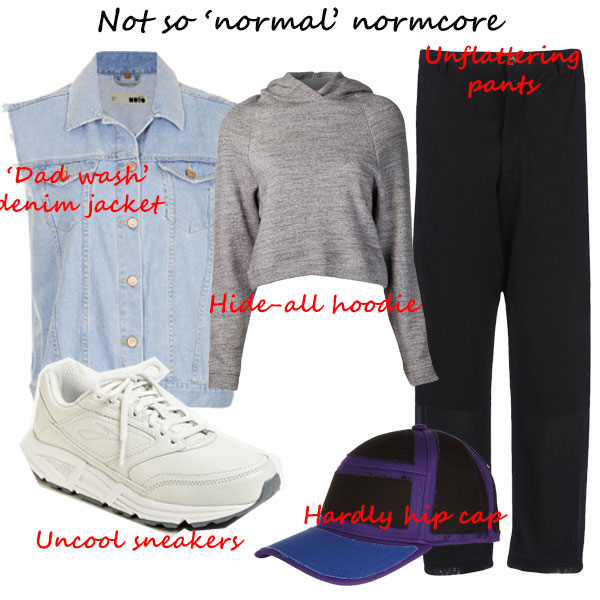 It's the nameless, label-less, anti-trend sweeping the fashion world, and its popularity, surprisingly, shows no sign of waning.
Normcore, or dressing like your dad, is a dress code some too-hip-for-street-style individuals have adopted, in order to remove themselves from the overstretched fashion clichés that bloggers and street style stars have made popular. More relevant examples of normcore advocates include the Olsen Twins (well, sometimes), 90s star Jerry Seinfeld and, well, everything American Apparel, really.
No longer does a uniform of skinny jeans, luxe boots and oversized coat suffice; nor does the 'all black errythangg' (cheers, Kanye), Emmanuelle Alt-esque aesthetic win you any brownie points. No. Normcore embraces the warmth of a Patagonia fleece as does Anna Dello Russo the charm of a furry Tom Ford number; it advocates the wearing of flannel shirts, but not how Hedi Slimane intended.
So, to break down the trend and make it easier to digest, we've picked out five seemingly unflattering (but secretly stylish) pieces to add to your dad dressing equation, when going for normcore. From the slouchiest black pants to an unassuming Acne cap; we've got the untrendy trend covered.
Buck the trend (literally), and shop the look below.
Denim jacket: Moto sleeveless denim jacket, £38, available at Topshop.
Cap: Acne Studios Clint Patch baseball cap, £90, available at Net-a-Porter.
Sneakers: Brooks Addiction walking shoe, £76.64, available at Nordstrom.
Pants: Casual trouser, £285, available at Y-3.
Top: Getting Back To Square One Malibu sweatshirt, £221.29, available at Farfetch.