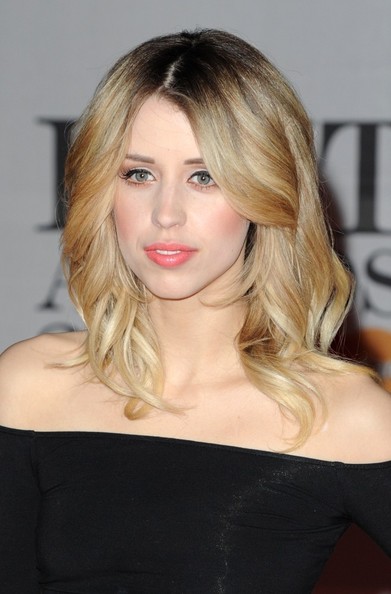 We're saddened to wake up to the news that Peaches Geldof has died at the age of 25.
Sir Bob Geldof's daughter, mother of two sons 23-month-old Astala and 11-month-old Phaedra and wife to Thomas Cohen was reportedly found dead at her home in Kent yesterday afternoon. Police have described the death as "sudden" and "unexplained", and are not treating is as suspicious, although the exact cause of her death is currently not known.
"Peaches has died. We are beyond pain," her father Sir Bob Geldof wrote in an official statement. "She was the wildest, funniest, cleverest, wittiest and the most bonkers of all of us.

"Writing 'was' destroys me afresh. What a beautiful child. How is this possible that we will not see her again? How is that bearable?

"We loved her and will cherish her forever. How sad that sentence is. Tom and her sons Astala and Phaedra will always belong in our family, fractured so often, but never broken.
Her father wasn't the only one to comment, as a host of celebrities – some who knew Peaches and some who didn't – took to Twitter to offer their condolences.
Lily Allen wrote:
"My thoughts are with Peaches' family at this awful time. I hope they get to grieve in peace. Peaches, rest in peace gorgeous girl."
Holly Willoughby wrote:
"Just heard about Peaches, so unbelievably tragic. So shocked and sad. Sending my thoughts and love to her family.
Kelly Osbourne wrote:
Words seem inadequate 2 express the sadness I feel about @peaches_g death We are here 2 support U @pixiegeldof1 stay strong my little Pepsi!
Chloe Green wrote:
"Such sad news, my heart breaks for her beautiful children RIP Peaches, a wonderful soul, Let us all allow her family to grieve in peace."
And Daisy Lowe simply couldn't find the words to express her grief, and just tweeted an emoticon of a broken heart.
RIP Peaches.