Last Updated on 16th April 2014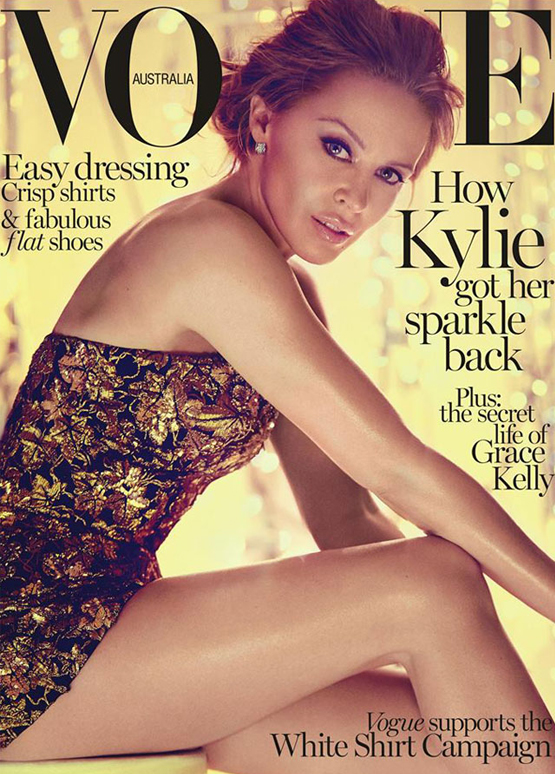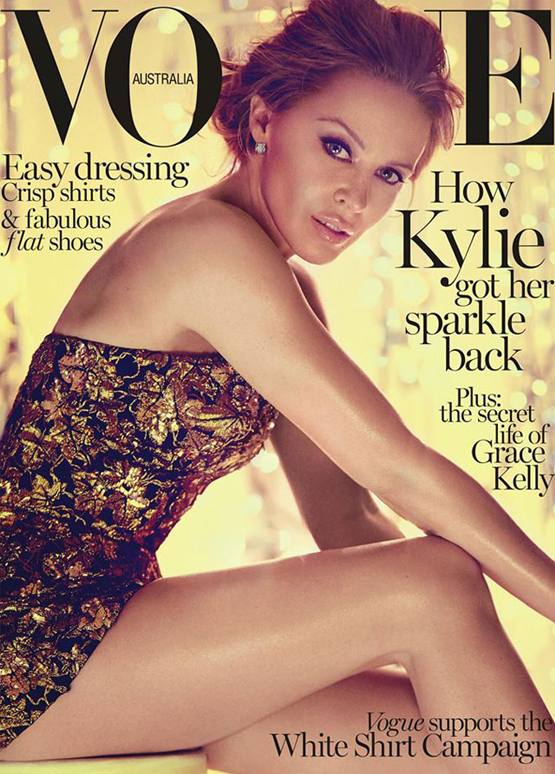 We won't be seeing Kylie Minogue on The Voice anymore as the Aussie singer has quit as a judge after just one season (sad face!), but don't despair – this isn't the last you'll see of her!
The 45-year-old princess of pop can be seen covering Vogue Australia's May issue, and is flashing her perfect pins in a gorgeous brocade Schiaparelli spring/summer2014 couture bodysuit. We know that Kylie is on the small side as far as height is concerned, but you wouldn't think it judging by her legs that seem to go on for days. Nay, weeks!
Kylie was photographed by Will Davidson, and opens up in the accompanying interview about the changes in her personal and professional life, as well as her role in a campaign that raises funds and awareness for the Ovarian Cancer Research Foundation.
In other words, this is a not-to-be-missed issue, so make sure you grab yours when it goes on sale tomorrow!