The summer months are hot in India but they usually herald the beginning of festival season. India has a lot of festivals and almost all of them are celebrated with pomp and gusto. Most of the festivals are celebrated locally with pujas being mandatory, but others usually require families to splurge on gifts for themselves and for loved ones, according to the website Hinduism. Festivals also tend to vary according to state. For example, Maharashtrians love their Ganapthi and Holi while Bengalis prefer to celebrate these festivals on a low-key level. On the other hand, Bengalis go all out for Durga Pooja with food and festivities and celebrate it on a different level as compared to the rest of India. As a result, even though the festivals are the same, an interesting article states that different communities may choose to celebrate them on different levels. The common thread that runs through all festivals is spending and buying.
India is a diverse country but most festivals are celebrated all over the country at different levels. The traditional festival season kicks off with Ganapathi, continues with Navrathri or Durga Pooja, and finally closes down with the popular Diwali or Festival of Lights. The entire season may spread out over three months and new clothes, sweetmeats, religious items, flowers, etc. are mandatory. Some communities also require extensive gifting to friends and family during these auspicious festivals. It is not possible to provide a complete guide to festival etiquette, but almost all Indian festivals are expensive and gifting can be really tough to manage.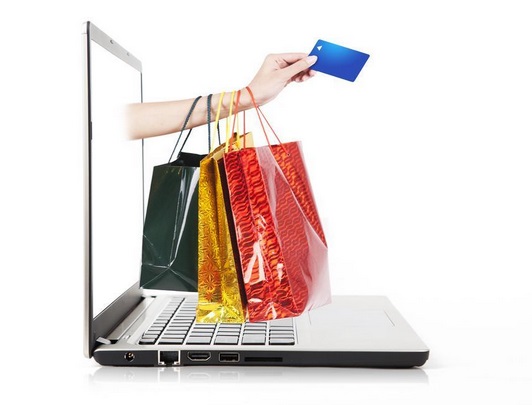 Internet Shopping Makes It Easier
Although Internet shopping has been around for several years now, the industry has seen a tremendous boost in the last two to five years. This is because online retailers have streamlined their shops to cater to local demands and festival times. For families, this is a godsend as they can now order essentials like new clothing, puja items, auspicious goods and even sweetmeats and flowers online. Websites like Indiatimes in particular have a huge support system that can courier or ship gifts and sweets to any Indian state or international country in 24 hours. Most housewives have also realized that online shopping is cheaper and much more convenient, as goods are covered with free shipping and they arrive at your doorstep well in time for the festivities, according to Tolmol. This festive season is no different and if you have yet to try online shopping for festivals, here is what you have to know.
Make a List of What You Want – Festivals are celebrated differently in every state and you might require unique items for yourself or even special gifts to give friends and family. It is also considered auspicious for business owners to gift collectibles or useful items to their customers. It pays to make a list of everything you need before going online to check with retailers.
List Your Receivers – You cannot afford to have too many gifts or too few items. Usually, the rule of thumb during all traditional festivals is to gift items that can be used at home, according to Worldwide-tax. If the receiver is a lone person, then it is acceptable to provide sweets or utility gifts like coffee sets, thermos or hot flasks, casseroles, etc.
Make a Budget and Stick to It – It's easy to get carried away with online shopping but having a budget is critical. Sweets, diyas, and candles are usually the most common gifts given during Diwali and Dusshera, but it's not unusual for families or businesses to gift digital cameras, mobiles phones, MP3s, laptops, netbooks, tablets, music players, etc. The budget for these items will vary considerably, but making a budget will ensure that you get everything you want for everyone on the list.
Get The Best Deals – Online shopping means being as smart as possible. Try to find a website that sells everything and make sure you buy everything in one go or in two settlements. This way you know that your items are covered with free shipping (large bill items are usually given free shipping), and you can also use coupons to get the best deals. For example, Indiatimes has almost everything you will require and you can avail discounts on products available at Indiatimes shopping by using online coupons. Take the time to collect as many coupons as possible and use them individually or together to get the best deals and rates.
These tips should make your festival season a huge success. Remember, online shopping saves money, but you can lower the prices even more if you buy from large wholesale retailers and if you use coupons. Make sure that you order the items well in advance of the festival to ensure quick delivery. In case you want it, some retailers also offer expedited delivery which will ensure that your personal items and gifts will reach you in time.