Last Updated on 7th May 2014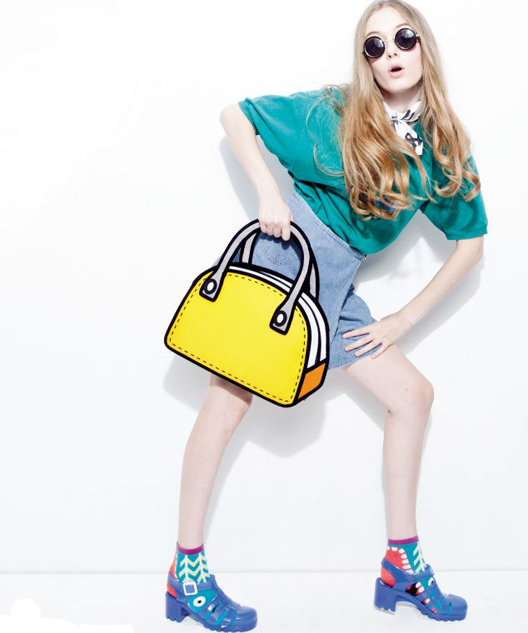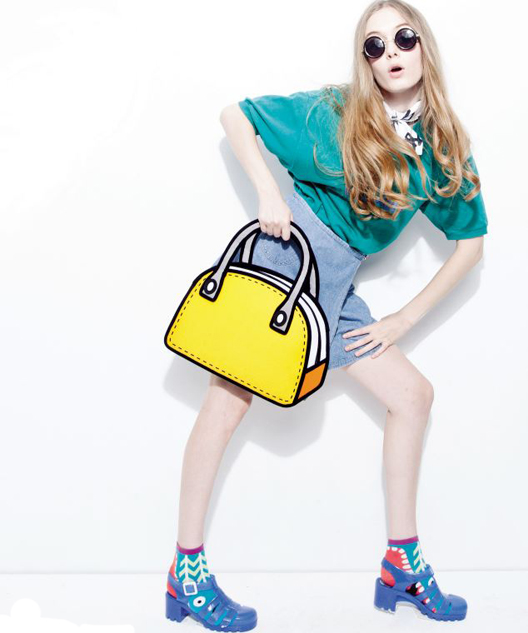 With Stella McCartney designing a clothing collection inspired by Disney's Maleficent and MAC announcing a collaboration with The Simpsons, cartoons, animation and all things 2D are hotter than ever right now.
So, it comes as no surprise to learn that a hot new animated 2D inspired trend is here thanks to Taipei-based design duo, Rika Lin and Chay Su and their Jump From Paper vision.
The pair's aim was to make people's imaginations come to life by creating bags that look like they jumped straight out of a cartoon. The picture above isn't altered in post-production either – just watch the video below for proof that what you see is what you get!
"We love to confuse people, but more so, we love to see them burst out into laughter once they realize these are real bags." said Chay and Rika. "Why take everything so seriously?"
Quite. The designers used clever angles and bold lines to make their bags come to life, and if you fancy taking a look at them for yourselves you can check them out at London's Saatchi Gallery. They're also available to buy in over 25 countries, although we wouldn't be surprised to find this number increase in the next couple of years.
We think celebs like Katy Perry, Nicki Minaj, Gwen Stefani and Solange Knowles would be all over these bags; what say you?