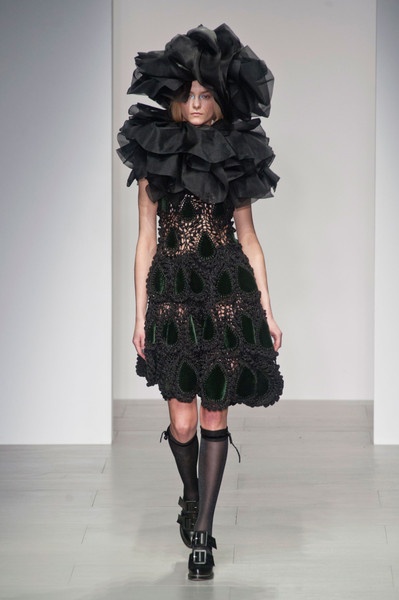 Don't expect to see John Rocha on the London Fashion Week schedule in September – or anywhere else for that matter, as the designer has just confirmed that he will be retiring from Fashion Week!
"If I stay, I want to have something to say and I always want to keep the standard high. The last couple of collections I looked back on and I thought to myself, 'that is really the best work I can do'," the designer said.
"For the last few years I can see lots of talented people and designers coming up and with so much young talent you have to work so much harder, and I'm not going to do it until I drop!

"In 40 years I have never taken more than ten days holiday at once. At this point in my life I want to live by my calendar and not the Fashion Week calendar. Stopping allows me to do that. It's not an overnight decision, Odette and I have been talking about it for some time."
Although John Rocha won't be showing his collection at London Fashion Week, we bet he will still be showing his face as his daughter Simone Rocha (who was awarded 'Emerging Womenswear Designer of the Year' at the 2013 British Fashion Awards) debuts her latest collection on the catwalk.
Are you sad this is the end for John Rocha at LFW?