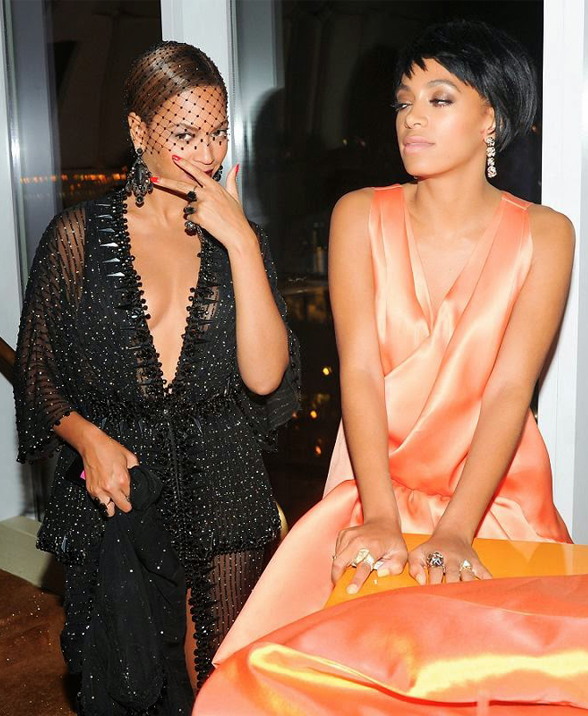 Well, this is awkward.
Looks like the world is still talking about the Met Gala, but rather than fussing over the red carpet outfits or the Charles James exhibition, it's all about the elevator. More specifically, what happened inside the elevator when Beyonce, Jay Z, and Solange Knowles were in there.
For the past 24 hours, everyone seems to be talking about the fight that Solange and Jay Z apparently had in there, as a video of Solange "attacking" her brother-in-law have leaked online.
As a result of the alleged fight, Solange has since deleted all pictures of Beyonce (bar one) from her personal Instagram account. Very suspect and curious indeed…
No one knows what triggered the fight and whether or not it's been resolved, especially since Beyonce posted a very cryptic status a few days after the Met Gala, but the sisters did head off to Costa Rica together for the secret wedding of Bey's former Destiny's Child bandmate Kelly Rowland.
Would someone like to enlighten us? All info much appreciated! Watch the video below to see the full fight in action…