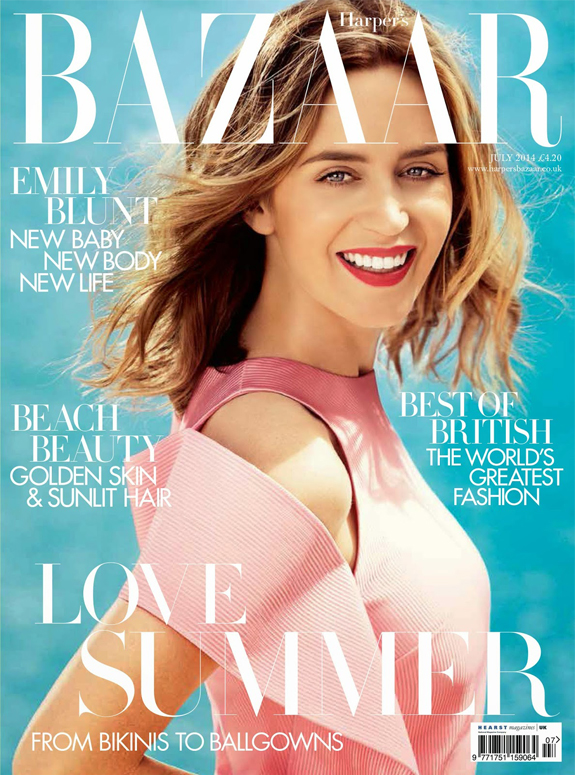 We raved about Emily Blunt's The Edge of Tomorrow premiere style a few days ago, and it seems like we aren't the only ones who love her at the moment.
Harper's Bazaar UK must be pretty infatuated with the actress too – why else would it choose to put her on the cover of its July issue, eh?
The actress was shot by Alexi Lubormirski and is rocking some seriously cool summer ensembles on the cover and in the editorial. She also opens up about everything from babies to bodies among other things, including how much her daughter Hazel has changed her life…
"Everything has slowed down. You realise that nothing else really matters," she said of life after giving birth. "This industry can make you feel that all that stuff matters; this rather transient world and the gush and the work and the success and the competition. You can get drawn into that bubble, of thinking it all matters.
"Having a baby has made me realise that it doesn't. None of it. It really doesn't."
We bet little Hazel will love reading that statement back when she's older; we had no doubts that Emily would be the perfect mother!
You can read the rest of Emily's interview in the new issue of Harper's Bazaar when it hits newsstands on June 4th.