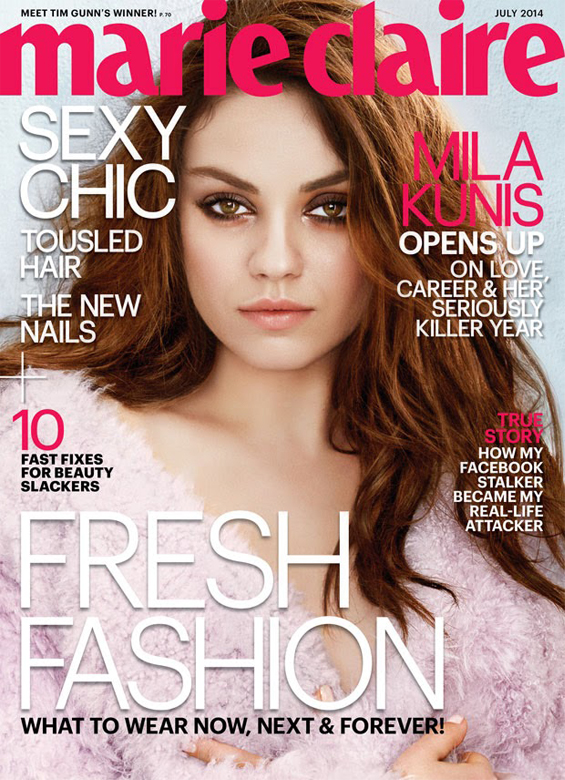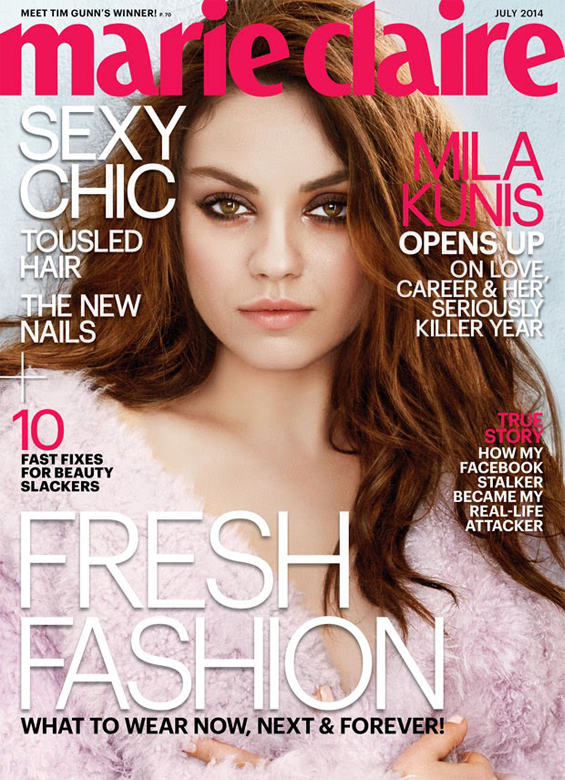 Mila Kunis is doing what she does best – looking flawlessly gorgeous – on the Marie Claire US July issue.
The actress, who is currently expecting a baby with equally hot fiancé Ashton Kutcher, looks fresh-faced and fabulous on the cover image shot by Tesh, and although we should give the make-up team some credit, we definitely think her pregnancy glow is shining through.
And speaking of pregnancy, Mila opens up about the pros of being an expectant mother, and yes, we mean her expanding boobs…
"They're amazing! They've tripled in size," she said. "I was a 34A; now I'm a 36C. I'm so excited! I'm telling everyone I know, 'Go ahead, touch them!' Without being an assh*le, I have to say, I love being pregnant."
Bless her! It definitely looks like pregnancy is agreeing with her. Make sure to pick up the Marie Claire US July issue to see Mila's gorgeous editorial pictures, and to read more of her interview. Does she want Ashton in the delivery room with her? Get the mag to find out!