With big name designer brands and celebrities like Gok Wan getting behind eye-wear in a big way, your specs can say as much about you and your tastes as can a pair of shoes or a handbag, and it can be just as important to get the look right. Since many wearers are seldom seen without their glasses, it's worth investing in a pair of spectacles that's as much for being seen in as for seeing through.
Frames of mind
The huge variety of frame shapes, styles, materials, and colours makes for infinite possibilities when it comes to womens glasses, but the same choices can also be a little overwhelming. Start by narrowing your search down to a particular type of frame, so you can then zero in on the perfect pair of spectacles.
The first factor to take into consideration is your prescription. If you wear very strong lenses to correct short sight, it is best to choose small frames. The greater the diameter of the lenses, the thicker they will be at the outside edge. Plastic frames are a better choice for thick lenses than thin metal rims, and a wide arm will also disguise thicker lenses.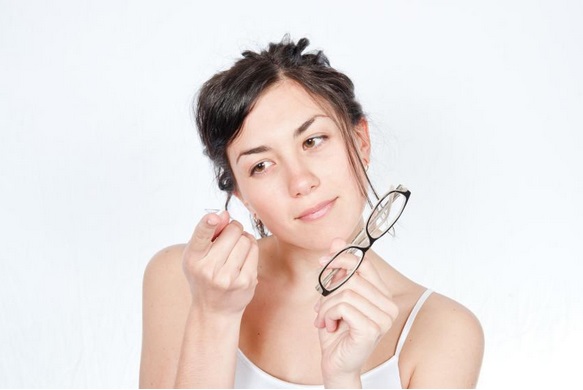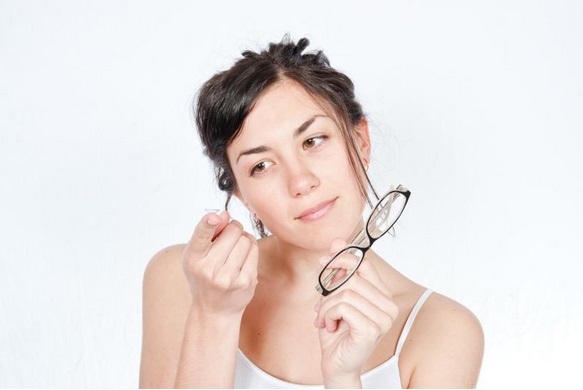 Choose a frame style that goes with the shape of your face. Long faces are balanced out by wide frames, while square faces are lengthened and softened by oval ones. If your face is round, pick narrow, rectangular shapes. Rimless specs look good on triangular faces. Your choice of colour should also be influenced by face shape and skin tone, with lighter colours having a softening effect while dark shades add weight and contrast.
Lifestyle is an important consideration. Light, tough plastic lenses and flexible titanium frames are a good choice if you're into sports, and also give you the requisite sporty appearance. Photo reactive lenses, which darken in sunlight, are convenient, but choosing an extra pair of prescription sunglasses is a good opportunity to try a different look.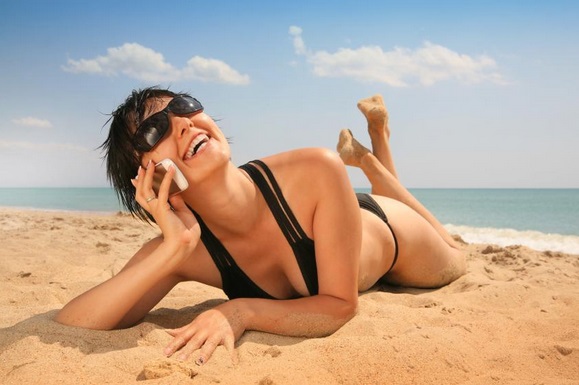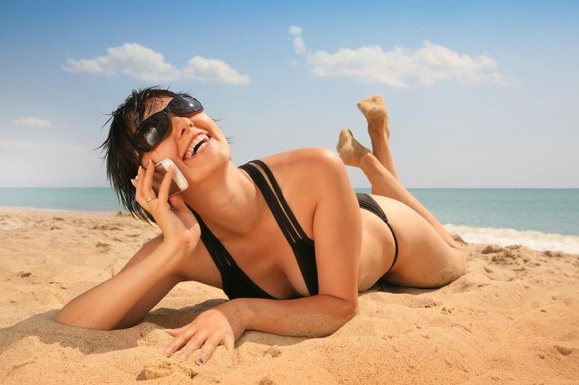 What do your specs say about you? Are you serious, traditional, trendy, artistic, and eccentric? Heavy tortoiseshell frames have an air of old-fashioned luxury; metal has a more modern look, while bright plastic and ornate frames say you're not afraid to stand out. If you can't decide, or if you dress in radically different styles for different occasions, buy more than one pair.
Comedienne Jo Brand's asymmetrical specs make a real statement, suiting her quirky, larger than life personality, but they aren't for everyone. Decide whether you want your eye-wear to blend in, subtly complimenting your appearance, or if you want your spectacles to make a spectacle of themselves.
Making contact
Some people choose to wear contact lenses instead of glasses some or all of the time. Advances in technology mean that contacts are much more comfortable to wear than previously, and can be worn for longer. Daily or monthly disposable lenses are available to suit your lifestyle, and many types can now be worn overnight, some even continuously for weeks or months.
Contact lenses are a good choice for people with an active lifestyle, as they are often safer and more convenient for sports. They won't get dirty or fog up in bad conditions, or reflect the light and dazzle you while you're driving. They can also be worn with ordinary sunglasses, so there's no need for a prescription pair.
They are a good choice for those who feel that specs spoil their looks, but not everyone finds them comfortable, or easy to put in and take out. As we have seen, however, wearing glasses instead need not be a fashion disaster.