Last Updated on 2nd July 2014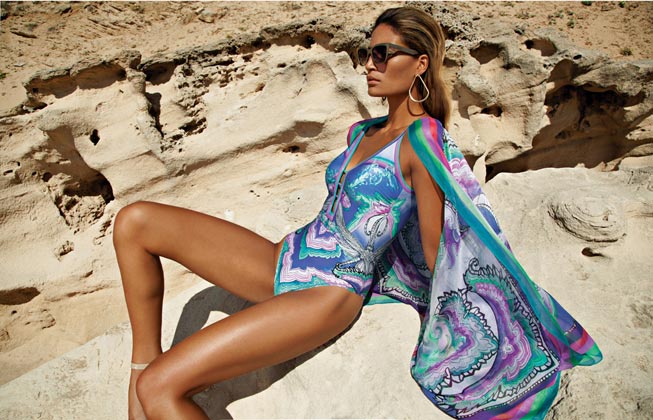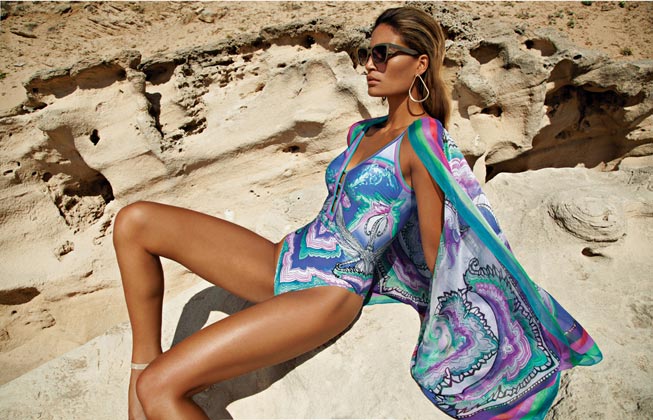 If you've finally got your dream cruise booked, it's time to think about reviewing your wardrobe. Given that cruises are among the more glamorous vacations, you'll want to head out to sea sure that your attire meets the splendor of the moment. As cruise ship cabins don't often have much storage space, you should only pack what you need — meaning outfit changes have to be minimal! No need to panic, though, because if you run out of clothes, you can get laundry done on board. Here are a few tips to help you look cool on board.
1. If you're embarking on your cruise during the cooler months, a casual outfit of smart denim jeans worn with a striped T and navy blazer will look elegant for your arrival on board, and you can add or remove layers as necessary. Try a bright scarf and some chunky jeweler if that suits your style.
2. Swimwear is essential, whether by the pool or on the beach. Make sure to pack two swimsuits or bikinis, as it can be unpleasant putting on one which is still damp from the previous day. A lightweight kaftan in a coordinating color or print will be perfect for sipping cocktails at the poolside bar.
3. Pretty sun dresses are useful for day wear, and you can wear them ashore or dress them up with heels for a semi-formal evening. Pack two or three for a week's cruise. A sun dress which co-ordinates with your swimsuit can act as a cover-up that will take you from poolside to restaurant at lunchtime. Pack a lightweight cardigan, because even if your destination is tropical, the air conditioning on cruise ships can sometimes feel quite chilly.
4. Don't forget casual day wear! Pack two pairs of shorts, maybe one in denim and one in something smarter. Take two or three tanks in solid colors, and a lightweight, long-sleeved blouse in a vibrant print. Comfortable sandals are useful for on-board wear and trips ashore; you might also want to make room for a pair of canvas sneakers or espadrilles. You can wear jeans during the day if the weather is cool, and they will also be appropriate for a casual evening, dressed up with a pretty top and heels.
5. For a semi-formal evening, a classic little black dress, preferably in a non-crease fabric, is the way to go. You can wear it with heels or glamorous slides, and by adding different jewelry you can get more than one wear from it. If you're lucky enough to have a formal dinner at the Captain's table scheduled, a long dress in a solid color will look beautiful. To save packing space, your partner might want to consider hiring a tux on board.
Cruises are a glitzy way to travel. Follow these tips and you'll look stylish and feel cool for cruising.