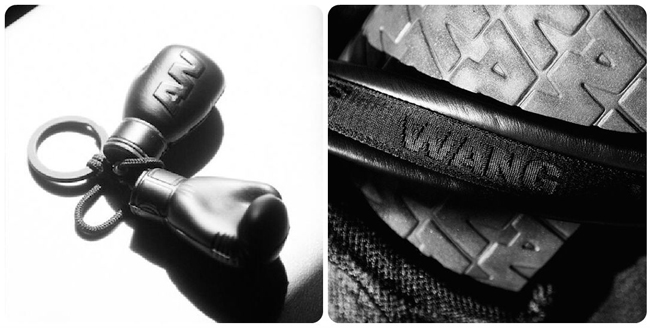 A few months ago we told you the very exciting news that H&M's latest collaborator was the New York phenomenon that is Alexander Wang.
Although we have to wait until November 6th to be able to shop the high end meets high street collection – which seems so far away when you're this excited for it to come out – we do actually have a teaser to show you, which isn't too bad!
We have not one but two lovely teaser images from the collection for you today which will whet your appetite and definitely keep you going for a wee bit longer.
The above image was shared by both H&M and Alexander Wang on their respective Twitter and Instagram accounts, with H&M captioning it with thefollowing: "Gear up! A first look at the  #ALEXANDERWANGxHM collaboration w/ @AlexanderWangNY."
Exciting stuff. So what can we try and work out from the teaser image? We are guessing –and hoping – that the boxing gloves mean that a sporty aesthetic is going to be key in the collection, as well as it being an overall fierce collaboration. The handbag handle with his name on is also exciting us – who wouldn't want that famous name emblazoned on something they own?
Stay tuned for more info and teaser images as and when we get them!