Last Updated on 30th July 2014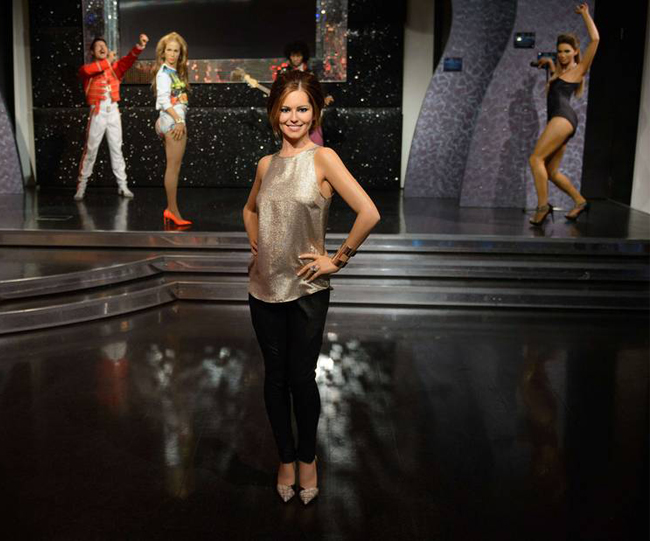 A new name, a new marital status, a new rock on her finger, and now a brand new waxwork… we definitely see a theme here!
Cheryl Fernandez Versini (formerly Cheryl Cole, duh!) has got herself a shiny new waxwork at Madame Tussauds, and we think it might just be her most realistic one yet!
"It's time to refresh her look especially now she's about to burst back onto our TV screens with imminent return of the X Factor," said Madame Tussauds marketing manager Matthew Clarkson.
The timing is pretty perfect, although we do think Cheryl has thrown a spanner in the works by choosing to lighten her locks even further these past few weeks, thus making the waxwork already look a tad out of date.
Still, beady eyed readers and Madame T's visitors will notice that the newlywed has her big shiny engagement ring on her finger, which still makes the waxwork nice and relevant. Talk about attention to detail!
What do you think of Chez's new waxwork? Is this one your favourite?
[Image]