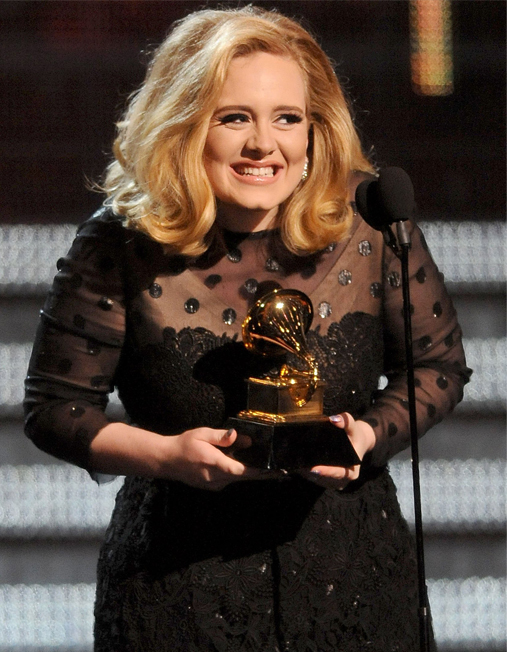 She famously won six out of six Grammys last year, and is now the very proud owner of an Oscar, so it seems very fitting that musical legend Adele be immortalised in wax at London's Madame Tussauds. Where else, right?
"Adele is the perfect addition to the music line up here in London," said Nicole Fenner, a spokesperson for Madame Tussauds. "She's one of the world's hottest properties right now and one of our most requested personalities.
"In fact, we've seen a huge increase in requests for her figure since Skyfall was released and the timing seems perfect to honour her after such phenomenal success with the song.
"She is one of the most influential British female artists and we know she is going to be a huge hit with our guests alongside our other pop greats. We're very excited to welcome her to Madame Tussauds London."
Adele's waxwork will be unveiled in July, and she will reportedly be wearing the black polka dot dress she wore to collect her Grammy Awards last year. We can't wait to see it!
[Vogue] [Image]