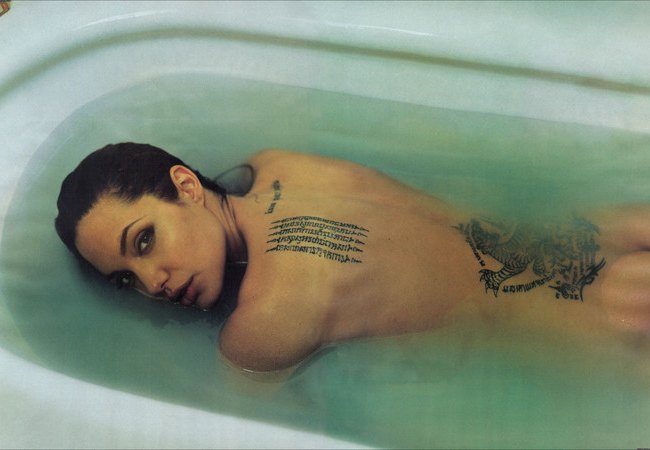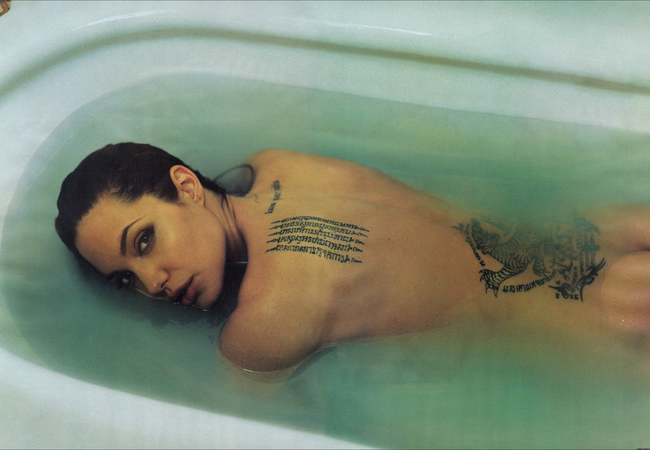 In this social media world where everyone over the age of eight has a smartphone with a camera and in which street style fans are obsessed with finding the perfect lens to capture those great shots, it seems like everyone is a 'photographer'. But they have a long way to go to reach the heights of the true fashion photography greats. Here's a list of our five fave photographers in the biz, and the things we love about them:
Mario Testino
Probably one of the most famous, successful, respected and wealthy photographers in the world – and that isn't just a coincidence! Why else would the Peruvian economics graduate be trusted with photographing the Royal family time and time again? He shot the late Princess Diana for Vanity Fair back in 1997, and more recently he caught Prince William and Kate Middleton's engagement on camera for the world to see too.
He's also Anna Wintour and Christopher Bailey's go-to man when it comes to those respective Vogue cover shoots and Burberry ad campaigns, although those aren't the only things he spend his time on. Over the years, it's no exaggeration to say that he just might have shot the majority of the celebrity world, with some of the people posing for his camera including Lady Gaga, Naomi Campbell, Cara Delevingne, Gisele, and so many more. What a pro!
Annie Leibovitz
Another American Vogue/Anna Wintour favourite – although Annie Leibovitz hasn't always just been photographing the stars for the biggest fashion glossy in the world. We love the photographer for her infamously controversial pictures including the John Lennon and Yoko Ono nude embrace shot, Angelina Jolie naked in the bath tub (pictured above), and a pregnant (and of course, nude) Demi Moore on the cover of Vanity Fair. And somewhat less controversially, who can forget her constant interpretation of the Disney world and all the characters who live in it?
Despite all the controversy and nudity mentioned above, her most recent and controversial work has been shooting Kimye for that American Vogue April 2014 cover (after reportedly initially refusing to photograph them at their wedding.) What will she do next? Watch this space!
Bruce Weber
Perhaps one of Bruce Weber's famous (and certainly racy) jobs was for Abercrombie and Fitch back in the nineties; back when every single music video didn't feature scantily clad females and full frontal nudity and the public were a little more timid.
So, it's his knowledge of what is sexy, and his ability to always capture it at its finest, which still secures him lucrative fashion jobs well into his sixties. He recently shot Jake Gyllenhaal for the latest cover of Man of the World, and has been responsible for many Calvin Klein and Versace ad campaigns too – and no one can argue that those aren't sexy. You'd probably have Donatella to answer to if you thought otherwise…
Helmut Lang
The first thing you might think of when you hear the Helmut Lang name is his eponymous fashion brand which he left in 2005 and is currently managed by Nicoleand Michael Colovos. The brand he founded is still going strong and showing at New York Fashion Week, but we're here to talk about the artistic side of the Austrian designer instead.
"I always felt that Helmut wasn't really in the fashion world – he was in his own world," photographer and long-time friend Bruce Weber once famously said. A great quote which is more or less one of the reasons we remain so fascinated by him. His work with Jenny Holzer and Louise Bourgeois in the nineties and those Robert Mapplethorpe photos that were used in print ads were mainly what started the art/fashion niche that he definitely excels at. The exhibition of his work at the Kestnergesellshaft in Hannover back in 2008 truly showcased his talent; it proved that there really is no one else like him, which is pretty rare these days.
Nick Knight
Night Knight isn't just a force to be reckoned with in the fashion world, oh no. His work goes a lot further than fashion glossies and ad campaigns thanks to his avant-garde and cutting edge images, making him one of the most versatile and in-demand photographers of our time. So versatile in fact, that he can go from shooting for Alexander McQueen and Audi, to directing that Kanye West Bound 2 video featuring a seemingly topless Kim Kardashian on top of a motorcycle.