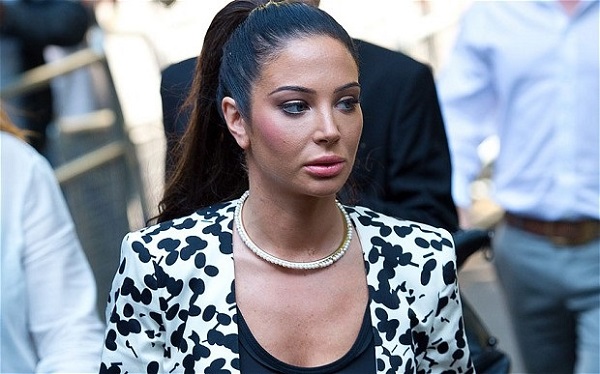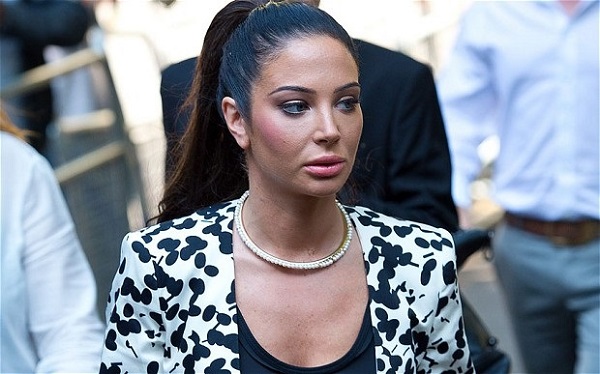 With fame comes public scrutiny, so it's no wonder so many celebrities are obsessed with the way they look. But, while some stars have managed to undergo the odd nip and tuck and end up looking like a better version of themselves, others have had so much work done they are barely recognisable. Here are just some of the celebrities who may have taken cosmetic surgery a bit too far…
Lara Flynn Boyle
She is best known for her role as Donna Hayward in the cult TV series Twin Peaks. But, as fans of the show eagerly anticipate the cinematic release of a Twin Peaks prequel, Lara seems to have changed much about her appearance since she made her 1990s debut staring opposite Kyle MacLachlan. The signs of Lara's cosmetic work have been apparent ever since she dated Jack Nicholson in the early 2000s. The 44-year-old was seen out and about in Los Angeles recently with a very plump face and lips, and incredibly smooth skin, perhaps as a result of fillers and botox.
Tulisa Contostavlos
Former X-factor judge Tulisa Contostavlos has had a tough time of late. The 26-year-old was trialed over drug supplying allegations, which were thrown out. Then, she faced court again where she was found guilty of attacking fashion blogger and TOWIE newbie Savvas Morgan. It was during her last court appearance that speculation about her cosmetic procedures arose as she was pictured with a "trout pout" and puffy cheeks. She has since admitted having various procedures, saying: "Yes, I've had my lips done and I'm happy with my lips. I've also had a tiny bit of filler in my cheeks."
Joan Rivers
While many celebrities are somewhat shy when it comes to admitting having work done, Joan Rivers has never held back from talking about her procedures. The 80-year-old says she has had more than 700 procedures, talk of which often make up part of her comedy routines. During her lifetime, she has had countless botox injections, several nose jobs, an eye tuck, liposuction and a handful of facelifts. "Every weekend I just go in and I do something. I get a tenth one free," she joked.
Jocelyn Wildenstein
No list of plastic surgery gone wrong would be complete without the matriarch of cosmetic procedures herself, Jocelyn Wildenstein. She was nicknamed "the cat woman" after undergoing more than $4m worth of surgery. The 74-year-old New York socialite's obsession with surgery reportedly started in an attempt to please her then husband Alec Wildenstein, who is said to love big cats. She has undergone at least seven facelifts, eye reconstruction and collagen injections.
Mickey Rourke
If Jocelyn is the mother of cosmetic procedures gone too far, than Mickey was surely the father. The 62-year-old had reconstructive surgery after a brief boxing career in the nineties, but as his appearance became increasingly odd, he candidly admitted he "picked the wrong guy" to carry out the work. Plastic surgery doesn't always end well and many patients end up issuing a medical negligence claim to try to put things right. For Mickey Rourke, at least, cosmetic surgery has finally been the answer. He seems to be back to his best, seemingly after having some repair work done – this time, it would appear, by the right guy.
Jennifer Grey
She was the girl we all wanted to be. Not necessarily because of the way she looked, but because of the romance she enjoyed with eighties heartthrob Patrick Swayze in coming-of-age drama Dirty Dancing. But, it seems Jennifer Grey wasn't happy with just being her. The star underwent rhinoplasty because she felt self conscious about her nose. But, she has since blamed the surgery for her acting roles drying up, saying she went into the theatre a celebrity and came out anonymous.
Lisa Rinna
Another celebrity who grew to regret having work done is actress and TV host Lisa Rinna, best known for roles on Melrose Place and Days of Our Lives. While she has always had pouty lips, she made them even fuller when she went for silicone injections with a friend. Lisa now says she went back to a surgeon to have as much removed as possible. "It got to the point where they were yucky," she said. "They get hard, it's gross."
Janice Dickinson
One of the original supermodels, Janice Dickinson has admitted she is "no stranger" to plastic surgery. The 59-year-old was recently filmed having a boob job live as part of a programme about botched procedures. She said old flame Sylvester Stallone paid for her first breast enlargement so she figured "why not" have them repaired. Her implants had been in for 30 years, much more than the recommended 10 to 15 years before removal or replacement.
Meg Ryan
Meg Ryan made a name for herself as the adorable girl-next-door in movies such as When Harry Met Sally and Top Gun. But, as her appearance changed, many blamed surgical procedures for leading to a lack of acting roles. The actress's pout has become noticeably more, well, pouty over the years, her cheeks plumper and her forehead, while slightly puckered, is wrinkle free.
Melanie Griffith
Working Girl actress Melanie Griffith has spoken about her insecurities over her looks, having fillers injected into her lips in a bid to improve her appearance. But ex husband Antonio Banderas clearly didn't agree with her surgical choices, saying he didn't believe in perfection. The couple recently announced they were getting divorced, but perhaps Melanie is finally happy with herself and her life, saying she felt "joyful".