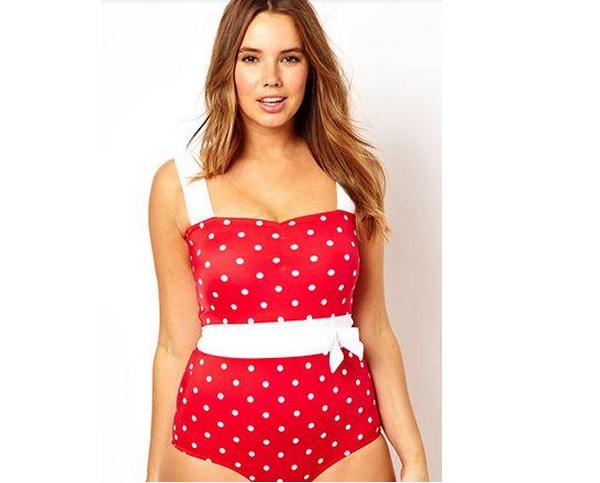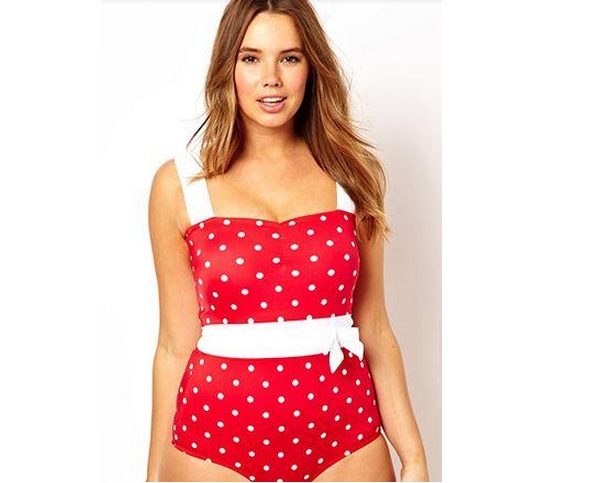 Every woman wants to look her best when vacationing at the beach, at the hotel's pool, or even at the local swimming pool. Whether you are swimming for fun or to exercise, you need to wear a swimsuit that hugs your body well, gives you proper coverage, and prevents you from becoming a victim of the proverbial "wardrobe malfunction."
Every woman is different, and those differences make her unique. This uniqueness should be celebrated and appreciated. Real life is far from the Milan Fashion Week, and plus-sized women often find insecurities related to their shape getting the better of them, because of which some stay away from the beach/pool activities altogether.
Shopping for bathing suits can be quite cumbersome. Not all kinds of swimsuits suit all bodies, so you need to put in that extra bit of time to decipher which style works best for you. This especially holds true for curvier women as most stores cater to women with 'perfect bodies.'
The truth is anyone can look great at the beach or by the pool. All it takes is knowing how to make the right style choices. By wearing a flattering swimsuit you can accentuate your best features, while toning down the ones you're not particularly proud of. That will rid you of all your insecurities and make you confident.
Here's how plus-sized women can choose the perfect swimwear.
Busting the Problems
If your problem area is your bust, the right swimsuit will give you the right minimizing effect. Chances are that the top of your body is bigger and heavier than the bottom. You need to focus on providing it with adequate support.
Think bathing suits with wide straps and built-in underwire. Avoid extremely thin straps as they can make you look bulkier. You will do well in getting a swimsuit that has spandex and full coverage on the sides for a slimming effect.
You can also go for swimming suits with an in-built bra for minimizing bounce and maximizing support and comfort. Your neckline can make a huge difference to the appearance of the bust size. Go for halter necklines; even straight or square necklines work. Choosing a dark-colored swimsuit top can also create a slimming effect.

Bottoms Up

Women with big hips need to work on deviating attention from the lower part of their body to the upper portion. The focus needs to be around wearing a swimsuit that enhances your upper body.
Consider wearing a swimsuit with an attractive neckline. Draw attention to your upper body by wearing a bathing suit with bright, bold prints, detailed patterns, or contrasting colors, or one with vertical stripes on the top. Keep the bottom in solid colors.
You can go for a skirtini as that will help your conceal your large hips, plus add some extra style quotient to your ensemble.
Belly of the Ball
Take the attention away from your belly and shift it to your waistline instead. A one-piece swimsuit will work very well here, especially one with draping and ruching styles around the middle to cover and flatten the bulge. Vertical stripes and other designs that gather around the belly are helpful, and so are dark side panels.
You can go for a swimsuit with 10% – 20% Lycra in it, as that would be able to expand itself to fit you in snugly. Look for a combination of a brightly-colored top and a darker bottom to keep the focus on your waistline. Say no to adding bulk around that area. Avoid belted swimsuits.
You also have the option of going for swimsuits that offer built-in figure-enhancing panels that tuck your waist in and flatten your tummy. Do take advantage of these, if you feel the need to.
Thigh Land
Make your thighs appear slimmer by picking a swimsuit with a lighter/brighter-colored top and a darker colored bottom. You might also want to consider going for high leg swimsuits, as they will make your legs appear longer and your thighs slimmer.
Having said that, be careful with the line of the leg. Stay away from swimsuits with skirts or boy-shorts as they end at your thighs, which can bring attention directly to your thighs, making them a highly unflattering option.
When you try a swimsuit on, do make sure you also get a good look at how your rear is looking with the help of a full-length mirror.
You Could Also Try Shapewear Swimsuits
Shapewear swimwear is very popular among women who may feel a little self-conscious in a bathing suit. It works by helping you manipulate your appearance into a slimmer and trimmer person.
High-quality shapewear swimsuits can provide you with support and comfort as they mold and smoothen the bulges, thereby cutting about an inch off from problem areas like your belly, bust and hips.
These swimsuits can provide you with an instant fix to your size-related issues. Let them be your best kept secret.
No two women are alike and neither are their bodies. And thus, no swimsuit-buying advice can be absolutely flawless. You know the strengths and weaknesses of your body the best, so ultimately you will have to see what suits your shape. Take your time to find it and once you're done, do accessorize well to complete your look.