Last Updated on 30th September 2013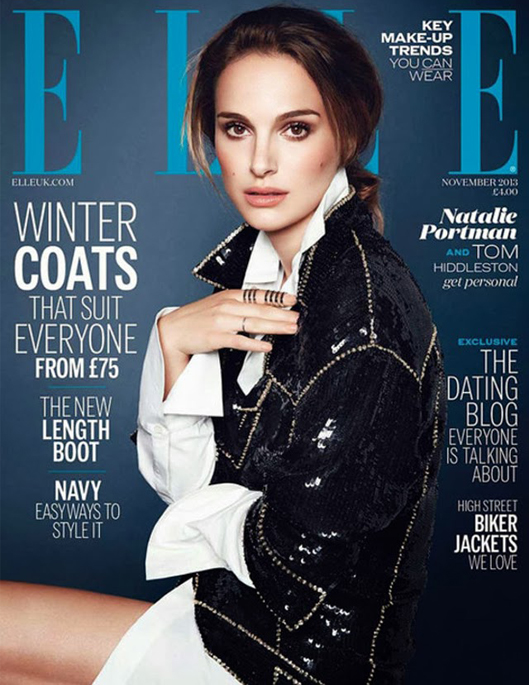 The first of the November magazine issues are starting to roll in, and we're beyond thrilled to welcome the gorgeous Natalie Portman onto one of our favourite Brit titles. Yes Miss Dior Cherie herself Natalie Portman is on the cover of Elle UK's November issue, and is rocking a fabulous Barbara Bui shirt and Versace jacket in the process.
It's been a while since Natalie has done the magazine cover rounds – since she was promoting Black Swan, actually – so her appearance has been long overdue. She's now promoting Thor: The Dark World but she still looks like an angelic ballet dancer to us!
And speaking of dancing, you'll love what she says about having a girl crush on Dirty Dancing's Jennifer Grey…
"I've met Jennifer. We go to temple together. And I freak out every time I see her – I'm such a nerd," Natalie said. "She kind of gets the 'polite eyes' when she comes, because she knows I'm going to jump on her. I wish I weren't as nervous as I am around her. I can't get over it."
Aww, an Oscar-winning actress and still star-struck. We love you Natalie Portman, and can't wait to read Elle UK's November issue.