Last Updated on 17th October 2014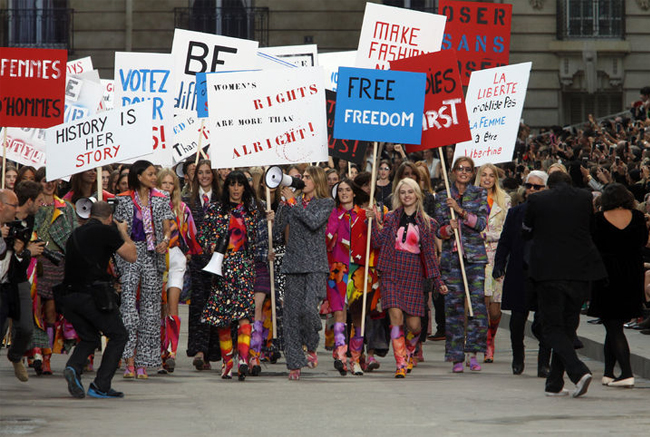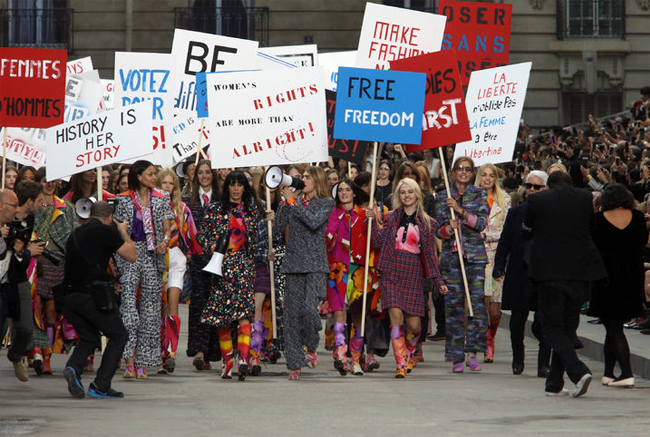 The staged protest that took place during the Chanel spring/summer 2015 show at Paris Fashion Week was to powerful that we think it will stay in our memories forever – but apparently it took a lot of work to get it to that stage.
Gigi Hadid, one of the models who took part, explained that she found it quite challenging at first…
"Honestly it was such a surreal experience, it felt kind of out-of-body," the model said.
"The crew said, 'Yes, it's a fake protest, but you need to go into this realising that you're on the world stage. Everyone talks about the Chanel show, everyone is going to see it and we're really setting a protest for you guys – for what Karl sees in all of the amazing women that he works with.' That really inspired me.

"Everyone was kind of shy and didn't want to go out there yelling and screaming. We had to do a four-hour rehearsal because no one would actually yell, but once they gave us the pep talk, we were all so into it."
We would never have guessed that Gigi and the rest of the girls were nervous about it judging by what we saw on the catwalk. Good work, everyone!