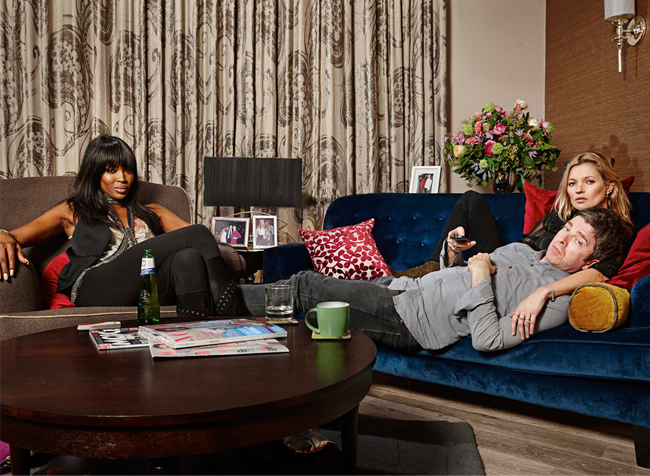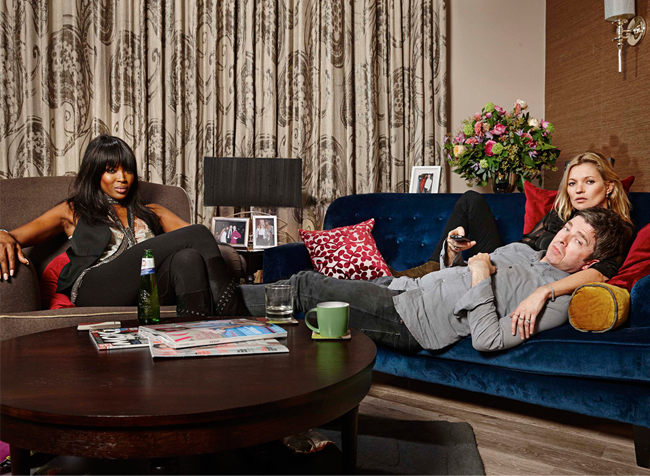 The countdown has officially begun as there are only a matter of hours to go until the Gogglebox celebrity special airs on Channel 4!
We told you earlier this month that award-winning show Gogglebox had lined up some very special (and very A-list!) guests in the form of Kate Moss, Naomi Campbell and Noel Gallagher to take part in its one-off celebrity special for Channel 4's Stand Up To Cancer. And now we have the very first look at the living room where the TV-watching (and more importantly, TV analysing) magic will happen. What do you guys think?
We can't wait to see what the supermodels think of last week's television programmes. Kate's apparently a big fan of The Great British Bake Off and X Factor, while Naomi is said to be utterly obsessed with Housewives Of Atlanta. Who knew?

Get the popcorn ready – you're not going to want to miss a single second of this TV gold!