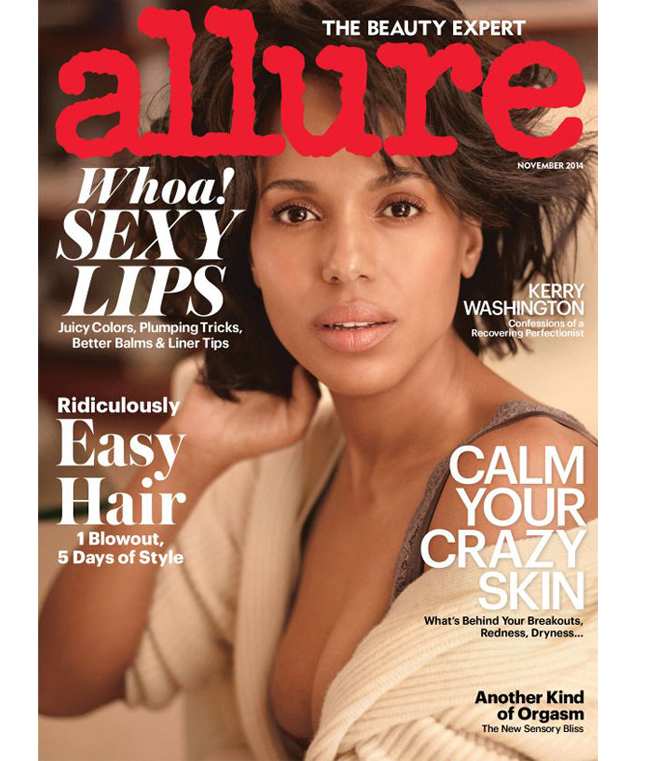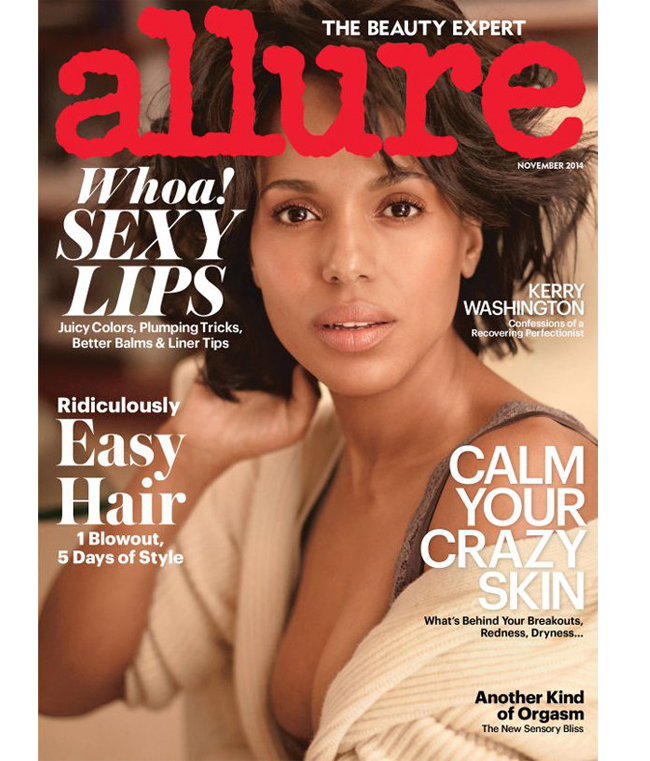 It's official: Kerry Washington looks just as beautiful with barely there make-up as she does while fully glammed up. That's not really fair for the rest of us ladies who depend on make-up to look good, but we guess life isn't always fair. Hurumph!
To make us feel better though, we should point out that Kerry Washington probably isn't completely make-up free, as we assume she has base products and subtle eye make-up on her face – and has probably had a little bit of help with the airbrush too.
This does however prove that natural make-up can be just as powerful as a full face of products, which is pretty lucky seeing as the fresh faced and fabulous look is very stylish right now. Regardless of how many products were used to achieve this minimal look, we're pretty confident that Kerry Washington looks flawless as soon as she wakes up too.
The mag is out on October 28th and is well worth picking up, as the Scandal actress opens up about some pretty personal topics, including visiting a therapist to help her deal with her extreme perfectionism. Who knew?!