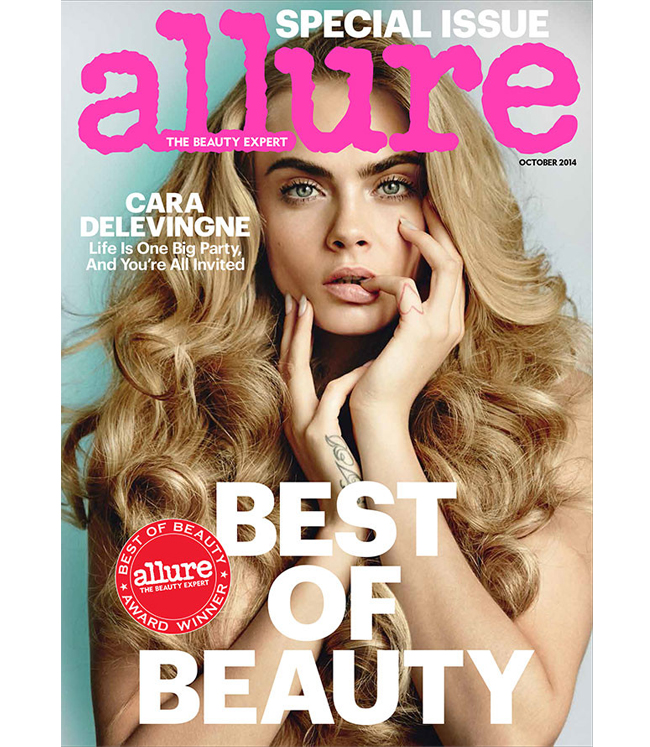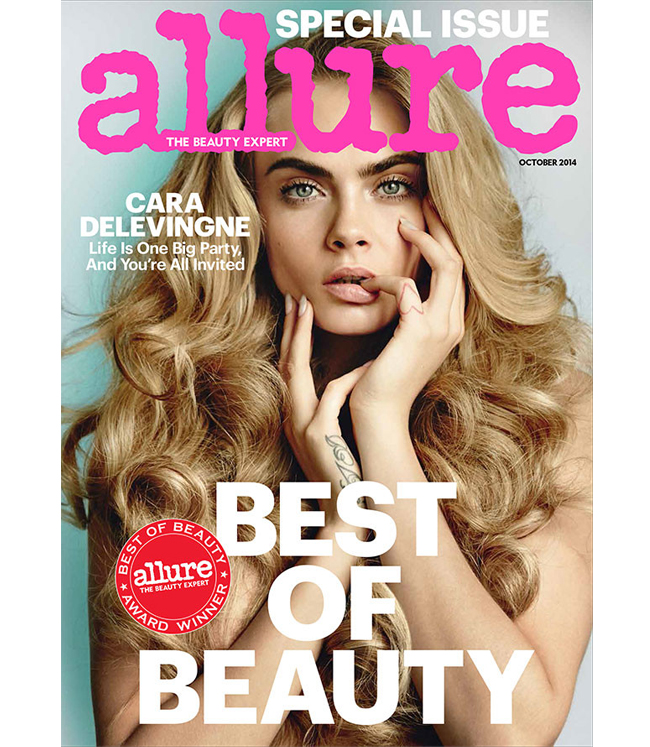 From her nude Tom Ford Black Orchid ad campaign, to baring all with Kate Moss for the brand new My Burberry perfume, it's safe to say that Cara Delevingne is no stranger to being photographed in her birthday suit.
The 22-year-old model – shot by Mario Testino – has once again taken her kit off, this time in aid of Allure's October issue – otherwise known as the mag's Best of Beauty issue! Well, that's one way of ensuring no one gets distracted by clothes and focuses on just the hair and make-up.
Although Cara is rocking some of the biggest and most glamorous hair we think we've ever seen, her accompanying interview portrays her to be as low maintenance as ever…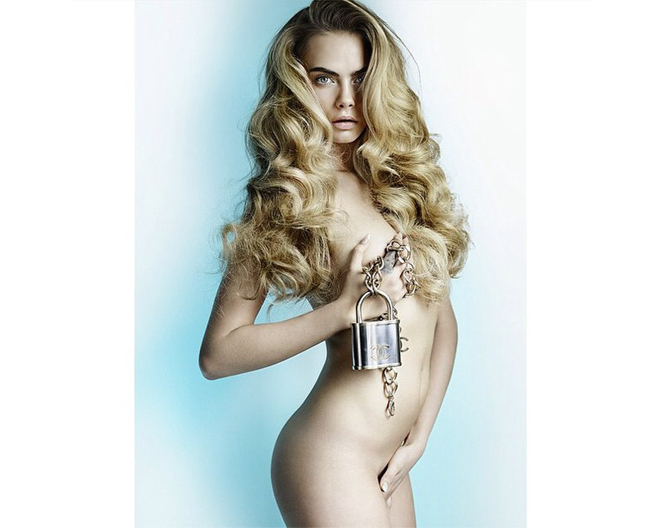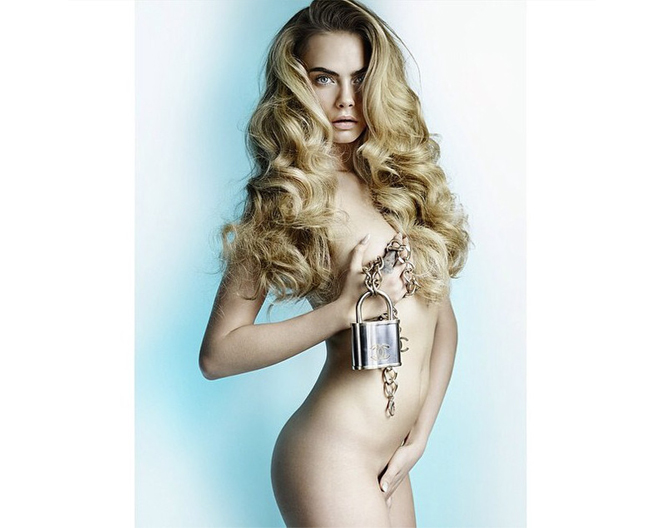 For example, we discovered that all it takes is an eyebrow comb and some gel to prepare her for a big night out, she likes to kick the day off with scrambled eggs, toast and bacon, and her favourite beauty product is the Antipodes avocado and pear night cream! (We'll be adding that to our shopping basket, pronto!)
To find out what her favourite film, TV show, song, tattoo and Instagram filter is, just snap up Allure's October issue.