Last Updated on 22nd July 2013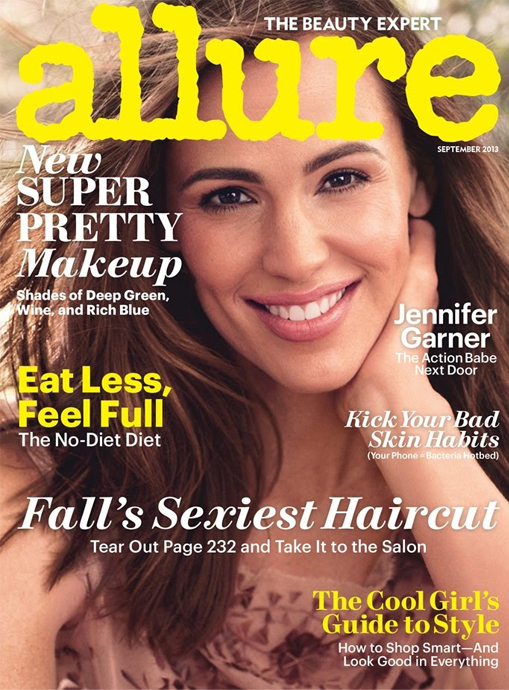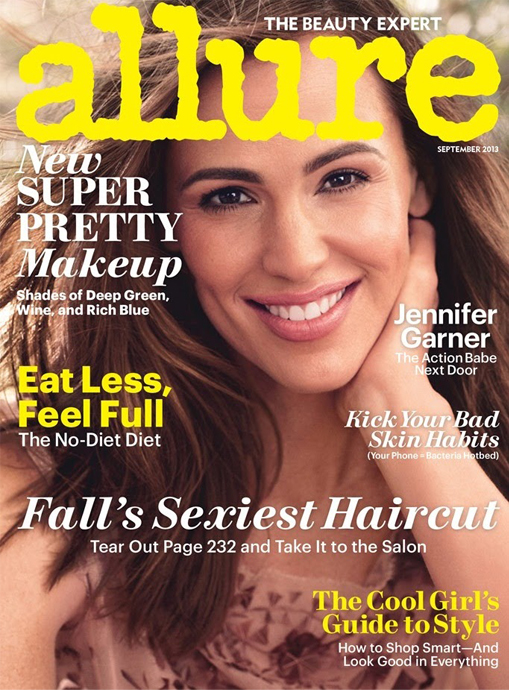 Hoorah, the very first of the September issues has emerged (or leaked – whatever way you want to look at it), and it's none other than the September issue of American beauty mag Allure.
Allure has given the one and only Mrs Ben Affleck, Jennifer Garner, the September issue honour, which was a bold move considering we haven't seen or heard a lot from her these days. Although Jen does look somewhat unrecognisable on the cover, we applaud the mag for not going overboard with the airbrushing and Photoshopping, as she looks fairly natural. Almost girl-next-door like, which is incidentally the look the magazine was going for.
We showed you the August cover featuring our very own Kate Moss just last week, and although we think Jennifer Garner looks pretty flawless and have no doubt that she will shift more than a few copies for the mag, we stick by what we said last week…  Allure should have saved Mossy for the all-important September issue!
What do you guys think? A good September cover choice or should our Croydon gal have done the honours?