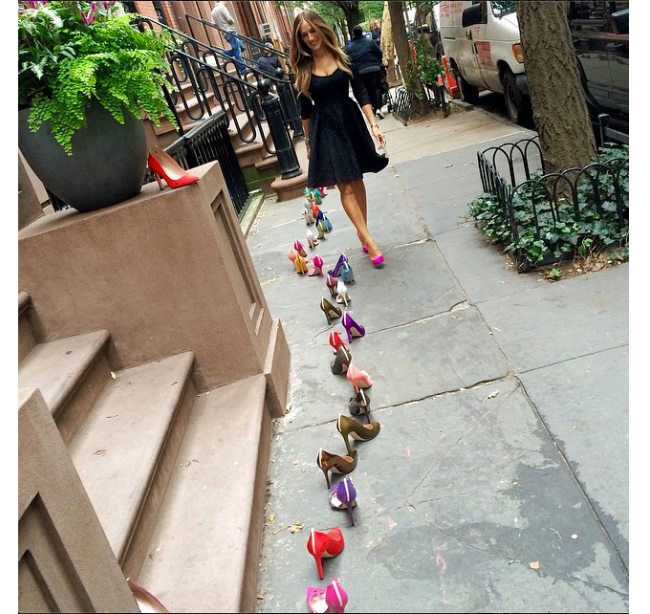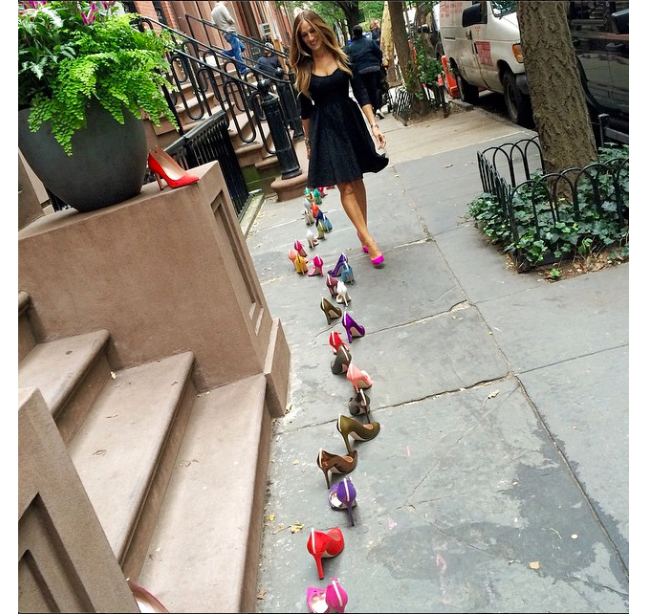 We nearly wet ourselves with excitement when Sarah Jessica Parker shared a pic of a pair shoes outside Carrie Bradshaw's New York apartment, as we thought it was another hint that a Sex and the City 3 movie was happening.
Although SJP took actually the pic to promote the latest collection of her shoe line (sneaky!) as part of an 'unauthorised' photoshoot, we will forgive her as the collection looks better – and more colourful – than ever. The actual residents of 66 Perry Street, however, don't feel the same way…
"The owners are up in arms as they deal with relentless tourists, and SJP has ignored their requests for an explanation on how she could endorse the shoot, even though 'no trespassing' signs are posted," a source reportedly told Page Six.
"SJP used their house during the years of filming, and now won't acknowledge that she and her company used the steps and facade, this time without permission, to promote her shoe line."
Yikes! We would never complain if SJP wanted to take pics outside our doorstep…