Fashion month is well and truly over, and the spring/summer 2015 trends that the celebs will no doubt be rocking imminently have all made their way down the respective New York, London, Milan and Paris catwalks.
The A-listers may be the first to step out in the new-season pieces, but we already have our favourites which we ourselves are one day hoping to be the proud owners of. Designer handbags have been particularly strong this season, and we definitely think that our first SS15 purchase is going to be for something small, leathery, and tote-ally gorgeous. Sorry, we couldn't help ourselves…
Here's our top 5 SS15 handbags. Enjoy!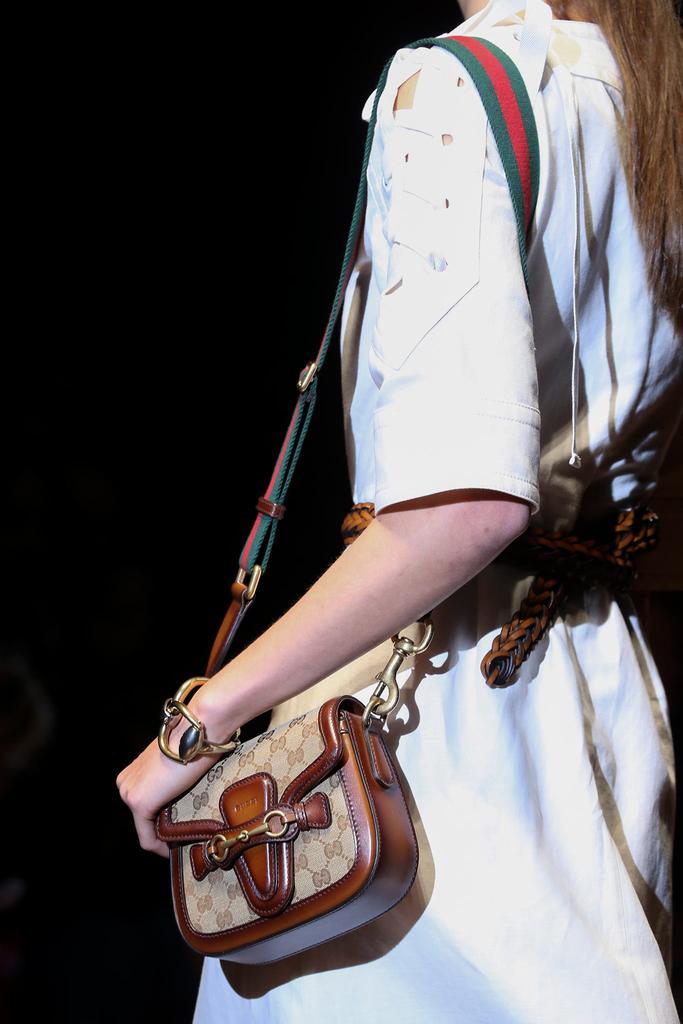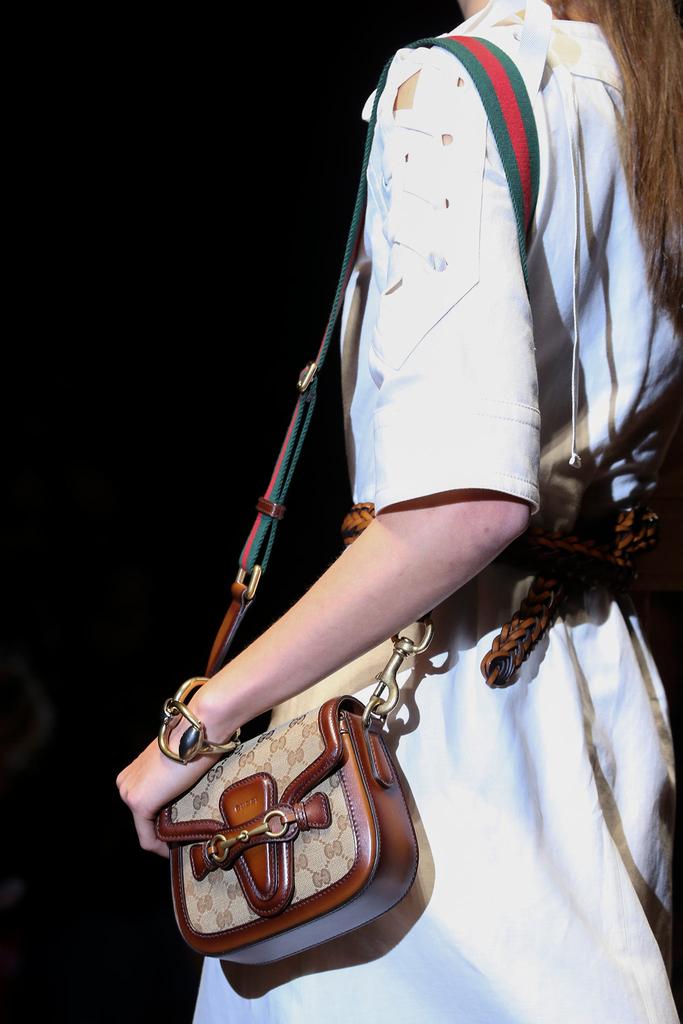 Gucci. Gucci bags are iconic for a reason; if you want a handbag that's instantly recognisable, a bag that will serve you well for decades to come, then this one answers all your prayers. We love the trans-seasonal brown colour and the fact that it'll go with pretty much every outfit you can think of, but the strap that comes in the classic red and green Gucci stripe is the cherry on top that seals the deal for us. Give it to us now!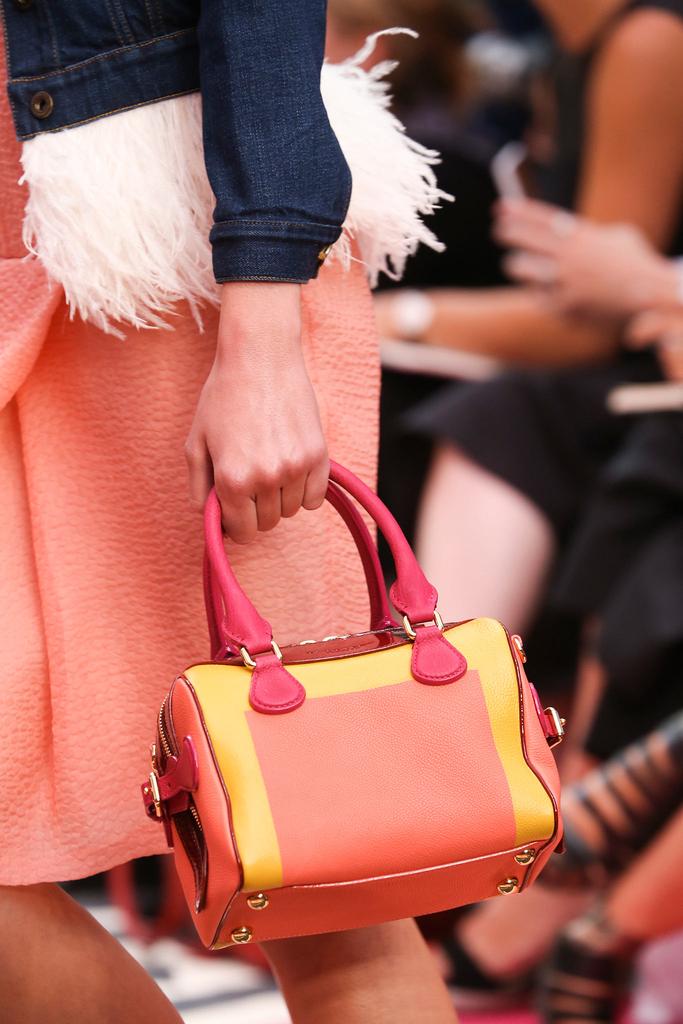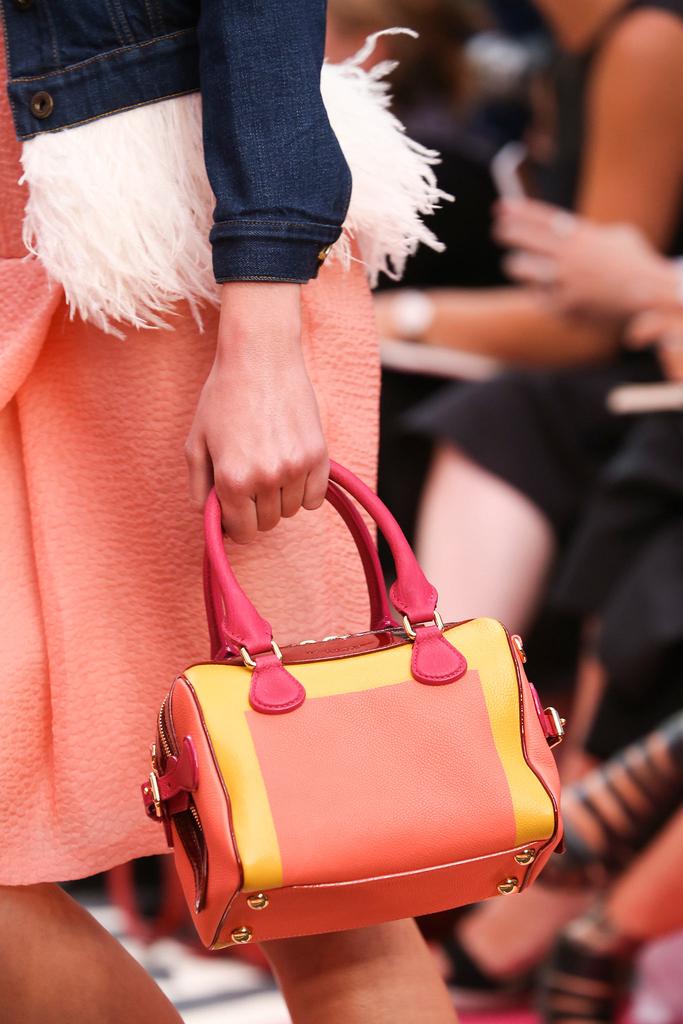 Burberry. The brand never fails to disappoint when it comes to new and innovative lust-worthy designs, and the Burberry Bee bag is no exception. Cute, bright, practical… everything we want in a spring/summer bag and so much more! It comes in many cute and quirky colour combos, but there's something about the feminine pink and yellow version that speaks – nay, screams – to us more than the rest.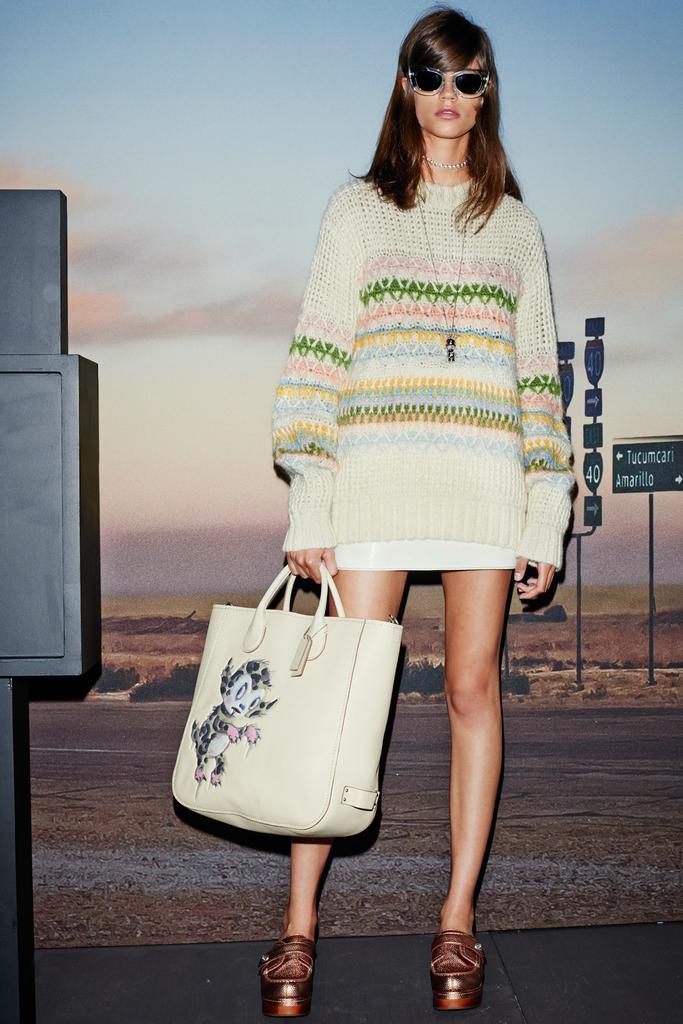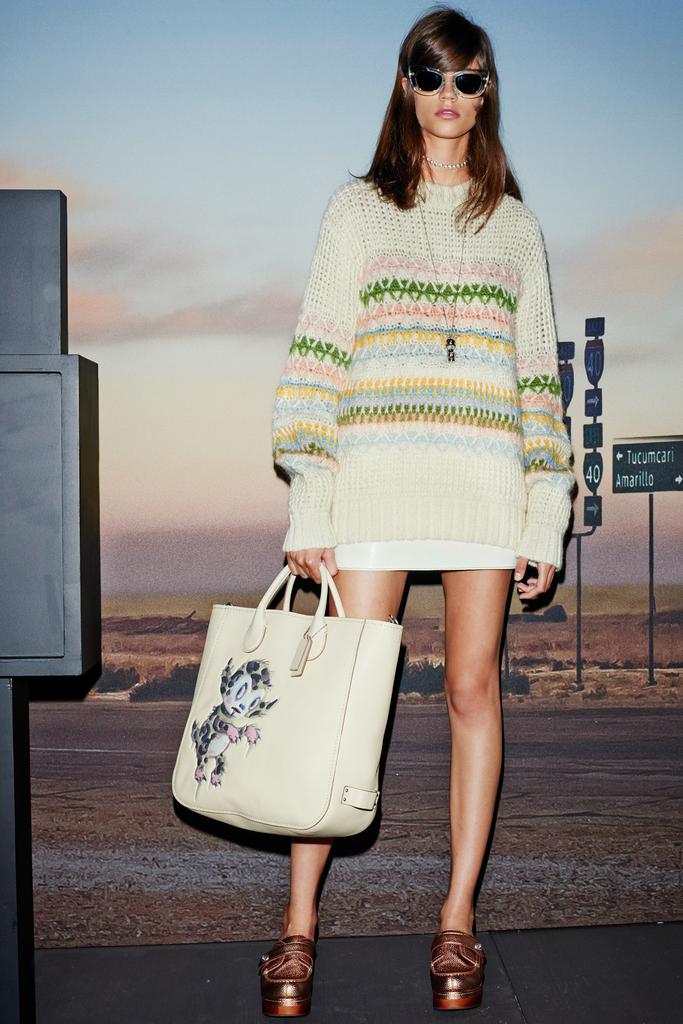 Coach. Coach was one of the first brands to debut its SS15 collection, and the memory of its bags stayed with us for the entirety of Fashion Month. Although we drooled over many of its bags – the classic cross-body bags in particular – it was this cartoon bag that stood out the most for us. The perfect bag to tote around as you go about your day, with a cute and quirky design to remind you to lighten up and have fun. What's not to love?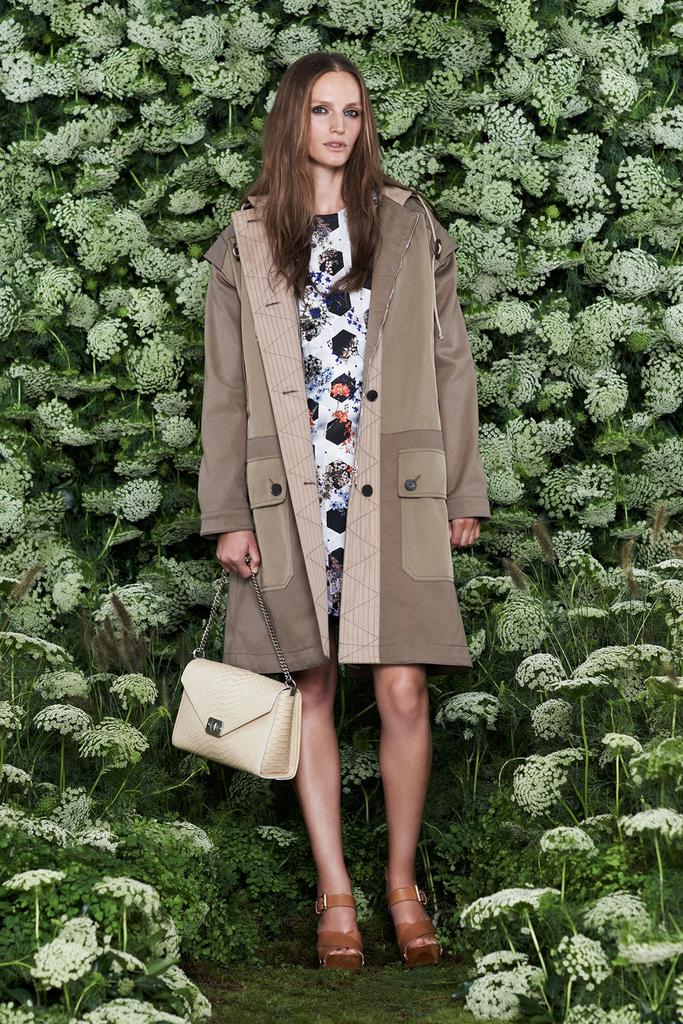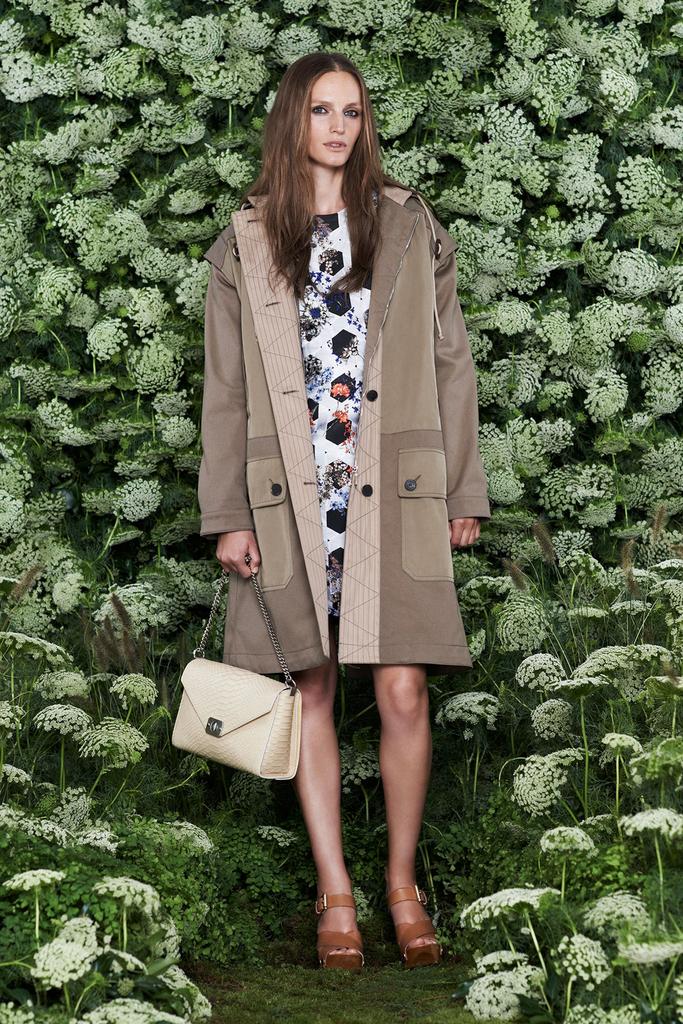 Mulberry. Obviously one of the new-season's must-have pieces of arm candy was going to come from Mulberry. The thing we love most about the Delphie Duo bag it is the fact that it's reversible, which means you're actually getting two bags for the price of one. Can we get a hallelujah? This isn't the first two-for-the-price-of-one bag from Mulberry (remember the Willow with the pop-out clutch bag?) but the sheer genius of it still blows our minds. Well played, Mulberry!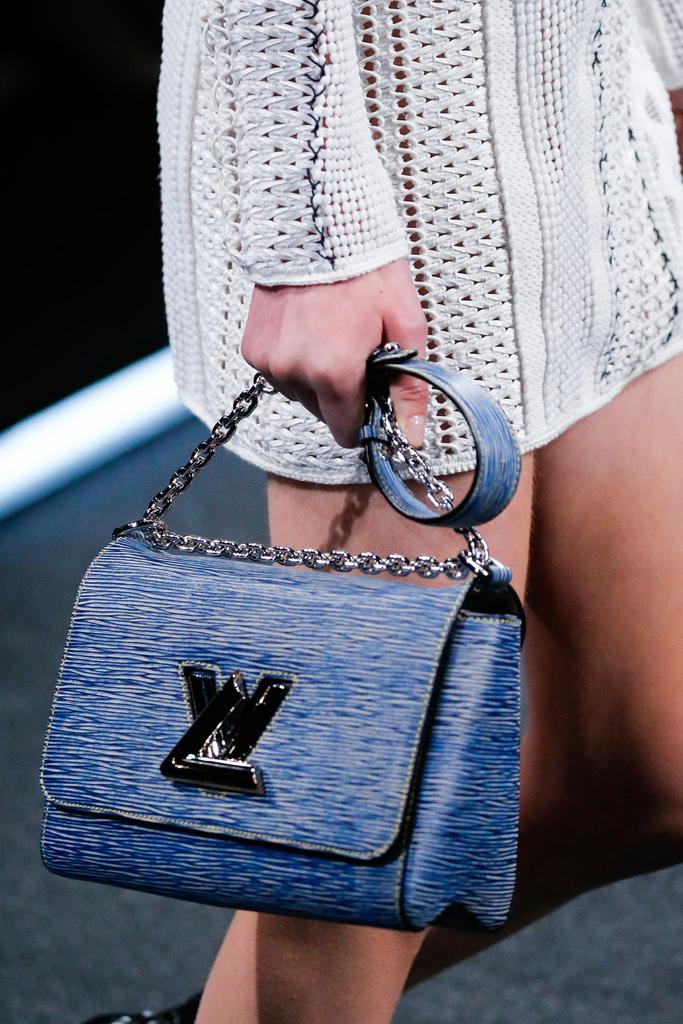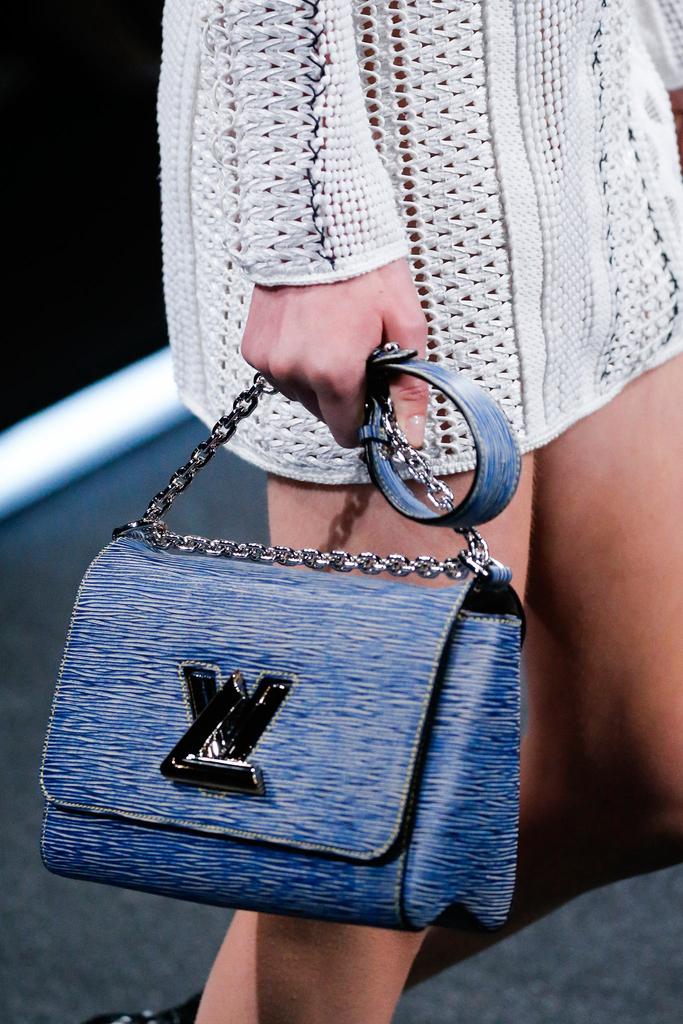 Louis Vuitton. If you want a Louis Vuitton bag that's a little bit different (i.e. that doesn't come with the classic monogram print) then this bag is the one for you. The colours pop out and stand out for miles, and the chain strap makes it the perfect accessory for that night out. Or any time you manage to pack light and don't want to carry everything under the kitchen sink with you. Plus, we adore the way the LV initials appear as a prominent feature of the bag… after all, we want everyone to know what glorious fashion House this piece of arm candy came from!