Last Updated on 22nd October 2014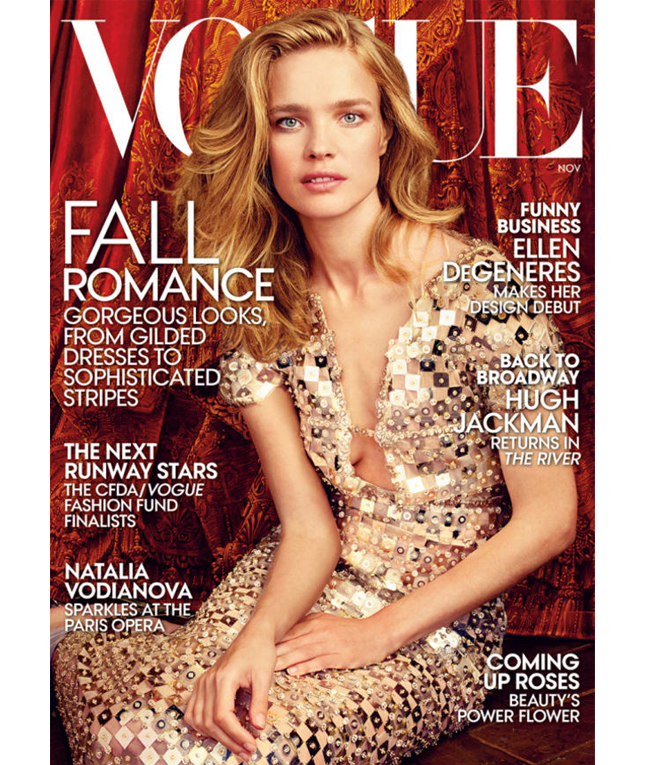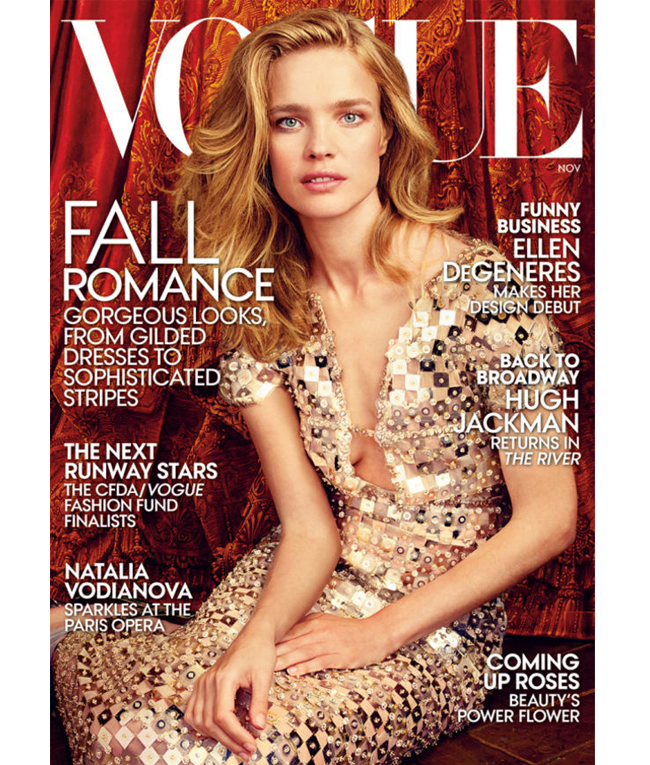 We're pleased to reveal that Anna Wintour has once again decided to let a model as opposed to a Hollywood celeb grace the latest cover of American Vogue… and the model this time round is the one and only Natalia Vodianova.
The gorgeous model was shot by Vogue regular Annie Leibovitz for the cover and accompanying editorial shoot, and to say that "romance" was a key theme would be a bit of an understatement.
Annie and Natalia perfectly encapsulate the dreamy romance of the ballet as they take a grand tour of the Paris Opera Ballet with new director (and hubby to one Natalie Portman) Benjamin Millepied.
"I always loved and adored the ballet," Natalia said. "It's the beauty, the finesse of the dancers, and the choreography – and the challenge of it."
"I felt like a princess or a character in some sort of fairy tale," she said about the shoot. "It was an absolute dream."
We think we would feel the same way too. In fact we don't even think we would find the words to describe it, so kudos to Natalia for doing such a good job.
You can see the full editorial in the Vogue US November issue.