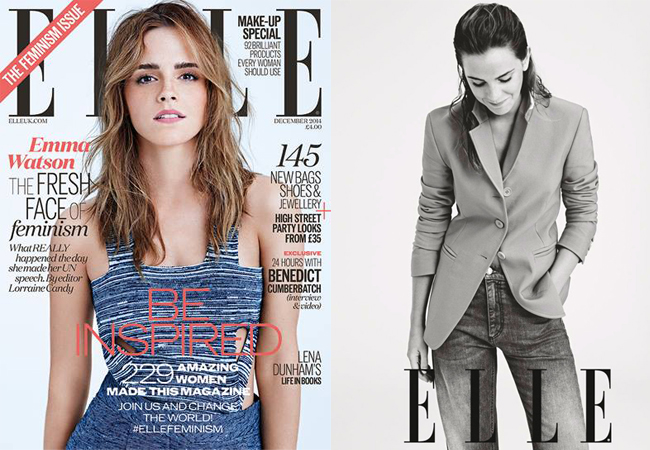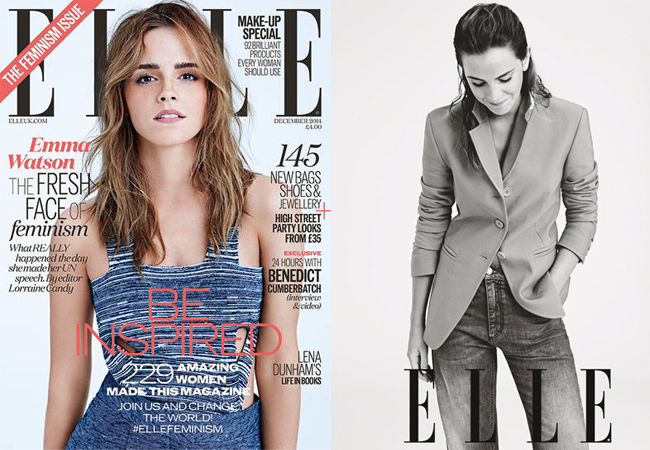 If we told you that the Elle UK December issue was otherwise known as 'The Feminism Issue', we bet that the majority of you would guess who the cover star would be.
Yep, fresh from her powerful speech at the UN, Emma Watson is fronting the Elle UK Feminism issue looking as empowering as ever.
As you can imagine, the 'f 'word features pretty heavily in her accompanying editorial, as Emma tries to explain that feminism, above anything, is all about choice…
"Feminism is not here to dictate to you. It's not prescriptive, it's not dogmatic," she began. "All we are here to do is give you a choice. If you want to run for President, you can. If you don't, that's wonderful, too.
"I'm lucky I was raised to believe that my opinion at the dinner table was valuable. My mum and I spoke as loudly as my brothers."
You go, Emma! United Nations Women Goodwill Ambassador Emma Watson was shot by Kerry Hallihan and is wearing a gorgeous ensemble from one of the hottest female designers in the world for the cover – Stella McCartney. This is one issue we definitely don't want to miss!