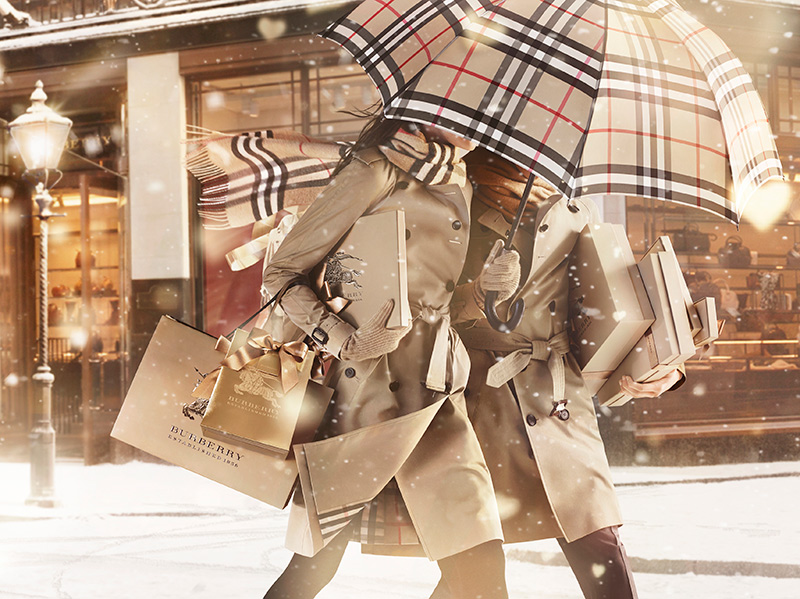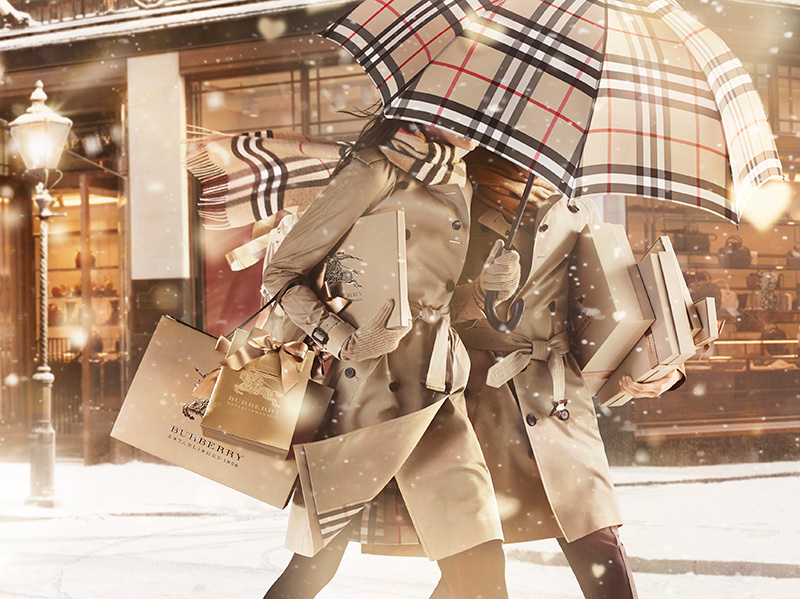 The story of Burberry's remarkable turnaround over the past decade has been told often; as a parable for brands that are stuck in the doldrums, or any company looking to take advantage of new market conditions. That shouldn't diminish, however, what the company has achieved. The figures that have come out of Burberry's rise from near-brand exile to global domination are truly staggering.
Angela Ahrendts took over as Burberry's CEO in 2006, with the remit of improving Burberry's brand reputation, which had sank over the previous few years. A year later, Burberry was featured in Interbrand's top 100 global brands list for the first time, at 95. It has since climbed the rankings to take the 73 spot, one of only seven luxury brands to make the list alongside Louis Vuitton, Gucci, Hermes, Cartier, Prada and Tiffany.
From 2010 to now, its rise on the brand charts has been steady and impressive which mirrors its rise on the stock markets. In 2009, Burberry grew 160%; its share value increasing from £230 to £598 (£368). The next year, it grew £555, to £1153. Remarkably, Burberry did not then plateau: its share value at the beginning of this year was over £1500. Over five years, the fashion company has swelled over 550% in value.
Two and a half years after taking over at Burberry, Ms. Ahrendts' vision paid off spectacularly, and those that stuck with the company through a tough 2008 saw amazing returns. Now the company is worth around £6.5 billion, a value which puts it in the top 100 UK share listings, and earned it a place in IG's (a UK CFD trading company) ten iconic UK shares series.
But beyond acting as a lesson for other businesses, what impact has Burberry's ascension had on the markets, both in fashion and beyond?
The clearest impact is on Mulberry. For a long time Burberry's sole luxury fashion companion on the London Stock Exchange was Mulberry. Burberry's strong start to 2009 kicked off a similarly strong run on the markets for Mulberry, who then went on to exceed Burberry's performance with stunning growth for the next two years .
Unfortunately, where Burberry's growth has so far remained, Mulberry's has not. The company has struggled since reaching that 2012 peak, and a failure to follow some of the major tenets to Burberry's success has hurt the company.
Firstly, it recently moved away from the core output that served Burberry so well, by attempting to take on lower end fashion lines with lower priced bags. Secondly, it hasn't managed to capitalise on the Asian market to the same degree as Burberry.
As well as driving success within the company, it is Burberry's pre-eminence in China that has influenced other fashion houses, in both the UK and abroad.
Closest to home, this month saw Jimmy Choo complete its intended listing on the London Stock Exchange. Despite some spectacularly bad timing cutting into the IPO's success, Jimmy Choo raised around £140 million, and was clear that international expansion – into Asia particularly – was the core reason for its float.
But Burberry has – thus far, at least – has not only managed to make profits in China, but has also built a strong name in the market.
Other fashion houses that followed Burberry into Asia now see the market as a major weakness, as sales growth has fallen and in some cases losses have been incurred.
Christian Dior, Luis Vuitton, and Kering have all seen growth stall or fall since the beginning of last year; Prada has dropped over 30%. Burberry have managed to buck that trend with 20% growth.
Jimmy Choo clearly believes that it can buck the trend too. There are several reasons to believe that it may be correct: it's a newer brand, can learn from the mistakes of others and can benefit from Burberry's British pedigree.
How long Burberry can remain in the ascendancy is unclear, in part thanks to one other company that its rise has deeply affected. When Apple saw the amazing work of Ms. Ahrendts at Burberry, it recruited her; in part to mastermind their own Asian expansion. Given the impact that the last few years have had on British fashion, though, one can hope that new CEO Christopher Bailey will continue the good work.
Spread bets and CFDs are leveraged products and can result in losses that exceed your deposits. The value of shares, ETFs and ETCs bought through a stockbroking account can fall as well as rise, which could mean getting back less than you originally put in.
This information has been prepared by IG, a trading name of IG Markets Limited. The material on this page does not contain a record of our trading prices, or an offer of, or solicitation for, a transaction in any financial instrument. IG accepts no responsibility for any use that may be made of these comments and for any consequences that result. No representation or warranty is given as to the accuracy or completeness of this information. Consequently any person acting on it does so entirely at their own risk. Any research provided does not have regard to the specific investment objectives, financial situation and needs of any specific person who may receive it. It has not been prepared in accordance with legal requirements designed to promote the independence of investment research and as such is considered to be a marketing communication. Although we are not specifically constrained from dealing ahead of our recommendations we do not seek to take advantage of them before they are provided to our clients.