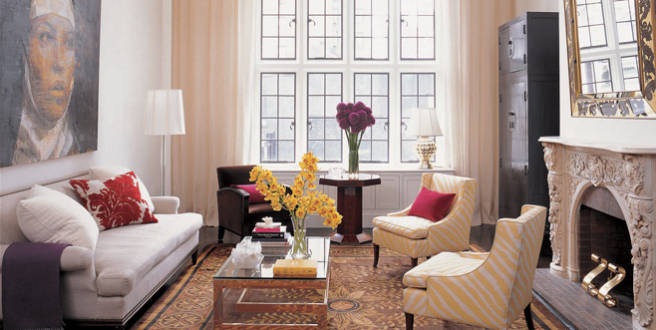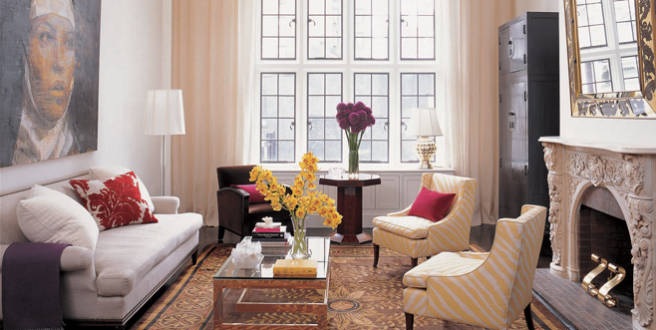 The gap between fashion and interior design isn't as wide as you might think. In fact, style isn't just for the catwalks during Fashion Week – fashion trends in color and prints often make their way to our home interiors as well. And why shouldn't this be the case?
Articulating your design style is the key to creating a room that really shouts "YOU!" One of the best ways to achieve this is by thinking about your taste in fashion and taking it from there – and if you think about it, this makes total sense.
The sharp lines, subtle curves, unlimited fabric patterns, and textures used on the runway allows for a vast pallet of opportunity for our homes. Why not take advantage? Your interior design scheme is the perfect way to bring a unique sense of personality into your home – something that is often missed when decorating. If you're in the process of developing your fashion sense, consider taking up online courses with interior design schools like the National Design Academy.
Incorporating fashion into the design scheme
Even if you aren't a self-proclaimed fashionista or a home decorator, it is easy to incorporate fashion into your interior design scheme. If you keep an eye on current fashion trends, you're already halfway there! Many trends have seeped into interior design as evident in wallpaper patterns, rugs, soft furnishings, and accessories.
Think about recent color trends – there's been a lot of focus on soft neutrals, textiles, and wools. The neutral monochromatic pallet is ideal for the base of a living room for walls and focal pieces, while the color blocking and floral patterns that are so popular today can inspire accessories such as curtains, throw pillows, and wall art. Another fashion trend that has made its way into interior design is striping, either black-and-white or bold colors.
Introducing patterns with carpeting
Although some people are all about dressing in the latest fashion trends, not as many are ready to commit to them for the long haul when it comes to their homes. Home décor and furniture can be very expensive, and not everyone has the cash to redecorate their homes every few years. An affordable way to introduce patterns and color into your home décor is through carpets – they are easy to replace and tend to follow all the latest trends.
Give your home a unique and modern look by changing up the carpet – go for that wild animal pattern or bold colorful stripes. As long as you keep your furniture contemporary classic and in neutral colors, the possibilities are endless when it comes to the carpet! And don't let the maintenance and upkeep that good quality carpets require – seeking a specialist like Action ChemDry carpet cleaning Toronto can take care of that for you!
Decorating your home doesn't have to cost an arm and a leg – and you don't have to be a graduate of design school to do an impressive job. Simply pay attention to the latest fashion trends, find what you like, and make smart choices when it comes to accessorizing your home. Good luck!
[Image]