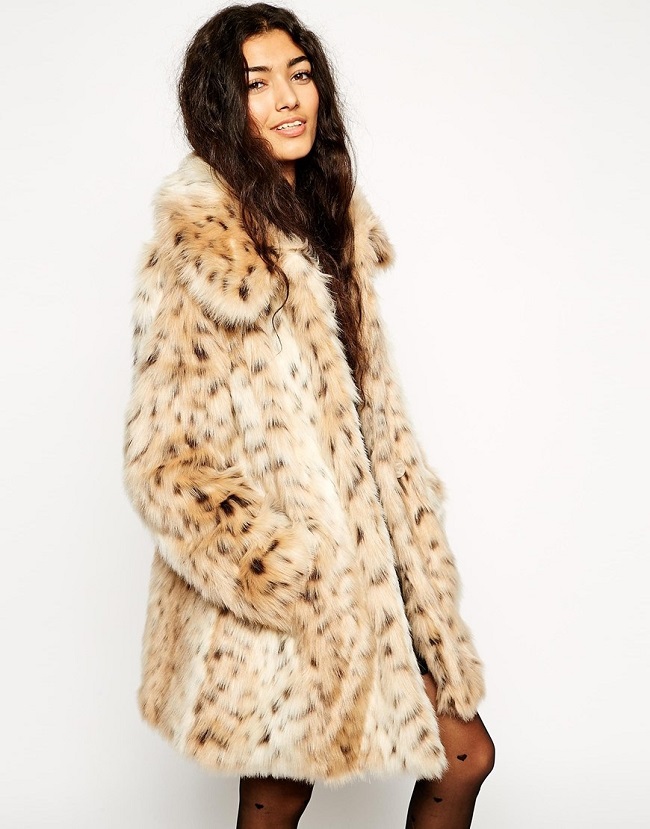 It's that time of year when everyone from your work colleagues, your gym instructor, to your friends in everyday conversation, are talking about the weather: "Can you believe how icy it feels?"  Or asking the dreaded question "What coat are you wearing out tonight?"Yes, it's here —the cold snap is in its prime and we all have to go through January thinking about wrapping up day and night
So as well as the new year, we have welcomed in the coldest month, and there's no better way to embrace the season than with a new jacket for those January and February evenings out. It doesn't matter how hot your outfit may be, it needs a jacket to finish off the look, and preferable the fluffier the better!
Faux fur is a trend that continues from the festive season, right through to remaining Winter months. Here is a round-up of the best furry friends to ensure you are stylishly wrapped up warm.
If the cold isn't scaring you off wearing your favourite mini dress, team with a pair of cosy black tights and a longer length fur coat like this River Island Suedette and Faux Fur Coat from River Island .
If you want to bring out your inner animal lover, wear your faux fur in the form of leopard print, with this snuggly version coat from ASOS
If you opt for a longer, maxi length dress to keep your legs warm during the cold snap, opt for a fur coat that is going to crop in at the waist so the balance is correct. Forever Unique currently has a range of collarless jackets that can be draped over shoulders for that luxury, elegant look.
A fully lined, feather inspired coat is the perfect outwear garment to keep with at all times for those evenings out in January. Just because the party season is over, doesn't mean the dressing up has to stop!
Flaunt your fashion statement, even in winters, without compromising on your style. With the graceful collection of jackets and long coats available in the market, you can add more appeal to your fashion even in winters. A well-dressed lady, walking in the chilly weather, can steal the heart of any man. So, look gorgeous with the collection of exclusive winter wear.