If you haven't already, it's time to invest in a coat that'll take you through the cold season in style and comfort.
Keeping warm is a necessity, but that doesn't mean you can't look good too, right?
You'll likely need to wear your winter coat whenever you leave the house, so it's important to choose something you're guaranteed to be happy with. If you buy quality, then a good coat will last you a few years, so give some thought to what you need.
Unsure of what to consider? Here are a few tips.
Size Matters
Regarding a coat's size, there are a few things you need to think about. For example, length. A lot of people like the look of a long coat that reaches down to the ankles, but this can be quite impractical depending on your day-to-day routine.
Do you drive a lot? Or are you constantly hopping on and off buses?
Such items tend to have a habit of getting stuck in doors and generally getting in the way.
Next, put some thought into how tight your ideal coat should be. You might think you've found a perfect fit, but looser attire can look a lot better and feel more comfortable. This will also come in handy for people who prefer to wear a couple of layers underneath their coat on particularly cold days.
Be Careful with Trends

As mentioned earlier, a good-quality coat will last you through a fair few winter seasons, so it's a good idea not to obsess too much about the latest trends – as they will probably change within a year and you might find yourself regretting your decision.
It might be wise to go with something a little more neutral, and then accessorise with other items of clothing. Your basic look will remain the same, but it can be changed within an instant to match whatever is fashionable at that particular moment.
Fastenings
In order to feel all the benefits of a coat – i.e. feeling warm and cosy while out in a snowstorm – it's a good idea to purchase one that fastens all the way down.
Some may have a single button, or a catch at the neck, leaving the rest to open and let in the cold as you walk down the street.
A full set of buttons will ensure this doesn't happen, without taking anything away from the style of the piece. You won't spend all day trying to keep it wrapped around you, with the wind doing its best to make you as uncomfortable as possible.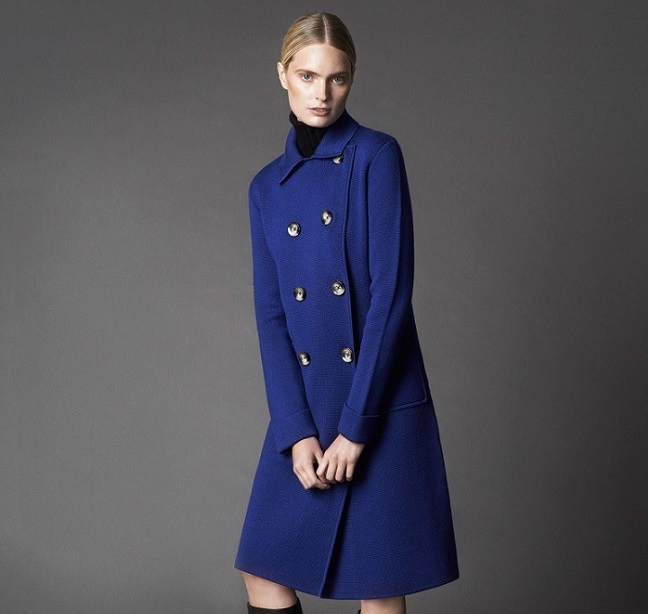 We love this Milano Wool Coat, £250 available at Winser London. For more stylish winter coats check out the selection on offer at Winser London.