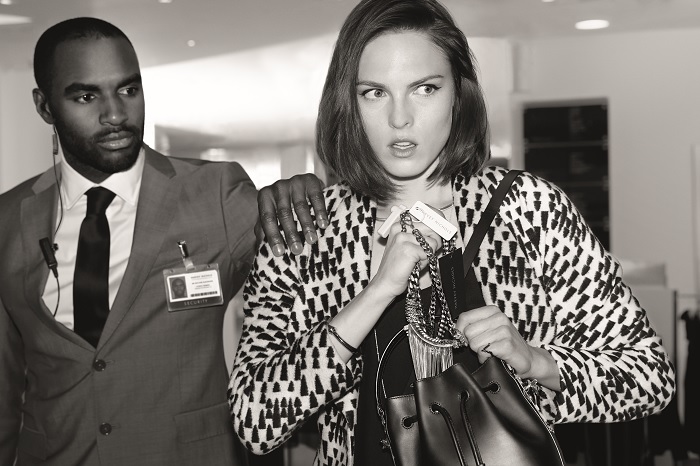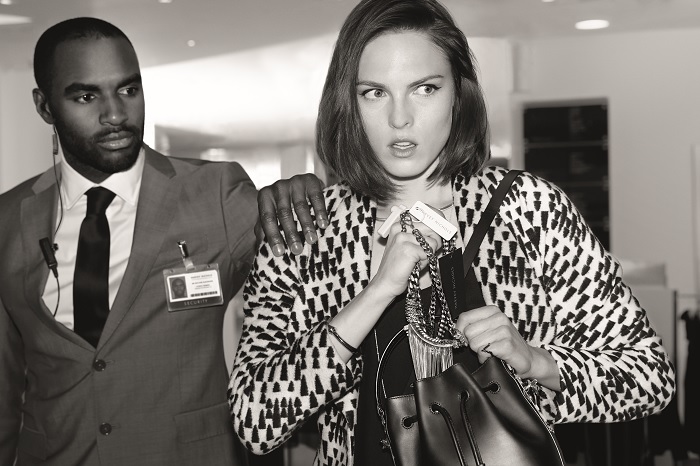 Every time we find ourselves in Harvey Nichols, our hearts sink just a little. Yes, of course there's nothing like being surrounded by gorgeous fashion goodies everywhere, but the fact that we can't have it all does make us shed a little tear. Ok, a lot of tears. And while we've never been tempted enough to risk jail time by grabbing a couple of designer handbags and doing a runner that'd put Usain Bolt to shame, we have spent an unhealthy number of hours lustfully looking at all the arm candy on offer. Can you relate? If so, then ladies Christmas has officially come early! Harvey Nichols have done the unthinkable and released a loyalty app that's centred on rewarding it's shoppers with freebies. Yes, you read correctly. Now getting your hands on free goods from the much loved store is a reality.
Rewards by Harvey Nichols is a pretty simple concept. The more you spend, the more points you earn which in turn pushes you higher up the point's ladder and as a result unlocks indulgent experiences for you to choose from. So, basically treat yourself to a couple of items on your must-have wish list and Harvey Nichols will treat you back with an express pedicure, a one-hour massage, dinner for two and much, much more.  And if you can't decide which experience you prefer, then there's always the option to collect vouchers instead. Best of all, unlike other loyalty schemes, the program offers a choice of rewards every three months rather than once a year.
To mark the release of the app, Harvey Nichols have launched a great campaign with real CCTV footage featuring shoplifters actually stealing items from their iconic Knightsbridge store. Check it out in the video above. It's absolutely hilarious. The message behind the campaign? Get your freebies the legal way, as chances are you'll be caught and hauled off if you make any illegal attempts to snap up those new season you can't live without.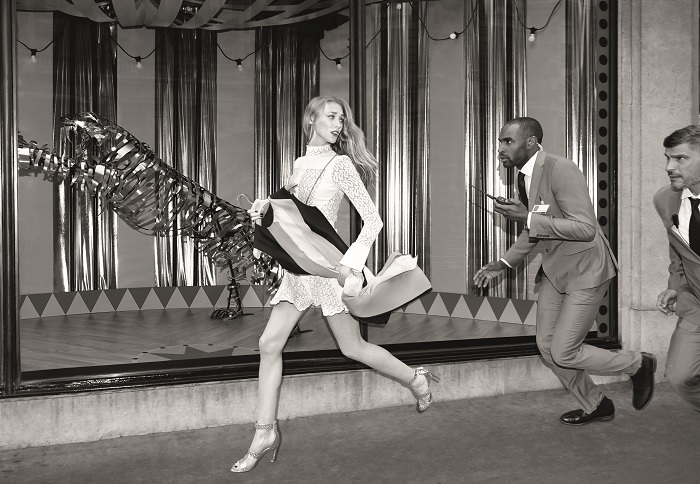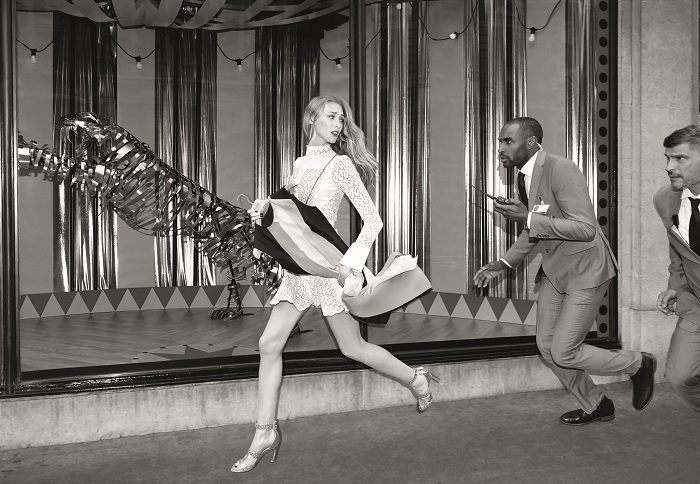 We have to admit the app is pretty great. We couldn't wait. We've downloaded it and have already been rewarded for snapping up a cute pair of Victoria Beckham sunglasses we've had our eye on. With double points on offer right up until July 31st, there's no time like the present to download the app yourself. Click here to download if you're an Apple user and here for Android. Be sure to tweet us and let us know which fabulous freebies you've nabbed, the "legal" way of course.
Sponsored Article