What the North East may lack in sunshine, it more than makes up for in style. The area has a rich history of statement fashion and pioneering design. Of course, true style comes from one's ability to tailor their look to any occasion, and with Amilio Couture's Charity Fashion Show just around the corner, it is important to know how to bring the best out of yourself for such a prestigious event.
Amilio Couture's Charity Fashion Show is being hosted by St James' Park, Newcastle, on Thursday 30 July, and is being held to help raise money for Children with Cancer UK. As well as being for a great cause, the event also gives you the chance to see Amilio Couture's summer range, while enjoying a champagne reception, canapés, a Toni and Guy goodie bag on arrival, and a prize raffle. Perhaps the most exciting element of the night, though, is choosing what to wear!
Charity events call for a particular type of fashion, where a balance of style and elegance must be perfectly calculated to not only dress appropriately, but to turn heads. With the charity fashion show being a North East event, we have kindly been supplied with some advice from Jules B, a local fashion boutique. Here are a few garments and accessories that would guarantee your status as the belle of the charity ball:
The Little Black Dress — Versus Versace Mini Dress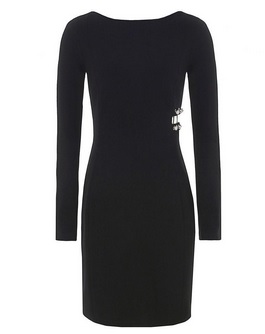 For the classic formal-chic look, the little black dress cannot be overlooked. Clinging to all the right places, the dress is flexible in that it can form part of sophisticated and casual ensembles. It is the perfect garment for a charity event, especially for those who value comfort as well as glamour. For a designer LBD, the Versus Versace cut-out mini dress is the perfect balance of edgy and classic.
The Skater Skirt — Kenzo Abstract Stripe Skirt & Kenzo Stitched Shirt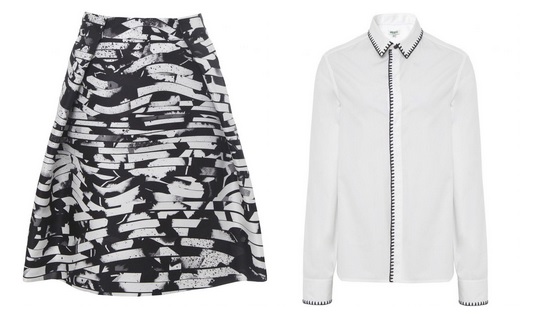 For a modern ensemble, the Kenzo Abstract Stripe Skirt and the Kenzo Stitched Shirt combine to make a pristine, feminine outfit that is particularly suited to those looking to flash their pins. The striking pattern is bold, while the white, collared shirt is of a minimalist design. The combination radiates style and class.
The Party Dress – Oxfam Boutique Fashion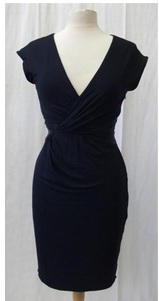 For those looking to embrace the charitable element of the occasion, even in their outfit choice, the range of party dresses offered by Oxfam is pleasantly surprising. Oxfam fashion offers a range of classic party dresses, while still being stylish enough to compete with the designer labels.
The Trans-seasonal Shoe — Senso Taffy Cut-Out Heel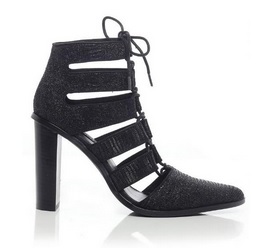 A charity fashion event offers the perfect chance to wear high heels, and why not take this opportunity to go all out. The absolute staple of elegance, a pair of killer heels can make any outfit flourish, and the Senso Taffy Cut-Out Heel combines the classic heel with a modern lace design. The iconic pointed toe makes this shoe both stylish and edgy.
The 'It' Bag — Vivienne Westwood Accessories Islington Clutch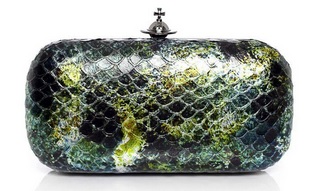 An outfit is nothing without an appropriate clutch bag to accompany it, and the Vivienne Westwood Accessories Islington Clutch is a compact and practical handbag with the signature Vivienne Westwood look. The clutch has a concealable shoulder strap, meaning it can be used hands-free, and the snakeskin design will give your outfit that added burst of colour.
Bold Finishing Touches — Nouv-Elle Diamante Bracelet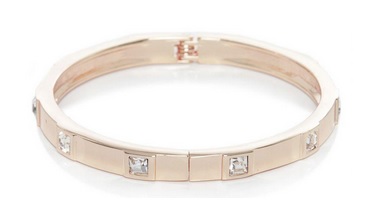 Now the outfit has been decided upon, you can turn to the all-important accessories. For a delicate but striking bracelet, Nouv-Elle's autumn/winter collection boasts the most charming diamante bangle, which is especially attractive when you consider its affordable price.
The Scarf — Me & Kashmere Laser Leopard Cashmere Scarf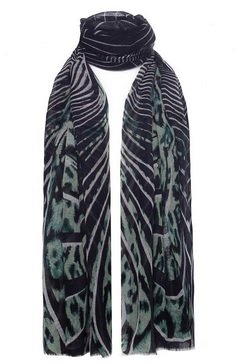 The scarf offers both a practical and stylish finishing touch to an outfit. As well as taking your ensemble to the next level, the scarf can also keep you warm if your outfit does not protect you from the elements. The Me & Kashmere Laser Leopard Cashmere Scarf combines a brave and modern design with a lovely soft fabric.
The Evening Coat — Isabel Marant Carey Coat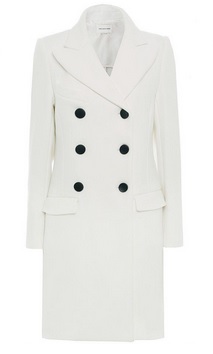 To cater for a particularly chilly night, an elegant double-breasted coat will never go out of fashion, and a neutral colour will ensure the coat complements all outfits. The Isabel Marant Carey Coat with its large, dark, overstated buttons simply oozes class, whether worn open or buttoned up.
While you may not walk the catwalk yourself, there's no reason why you can't look as fashionable as someone who does it professionally. Make sure you take advantage of this rare occasion to dress up, and make an appearance at Amilio Couture's Charity Fashion Show on Thursday 30 July.