Last Updated on 22nd August 2015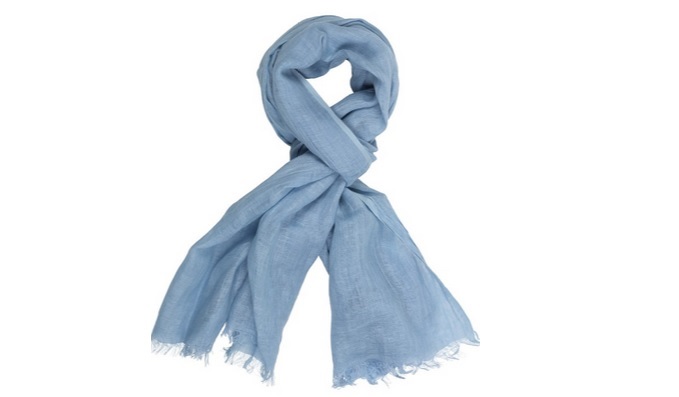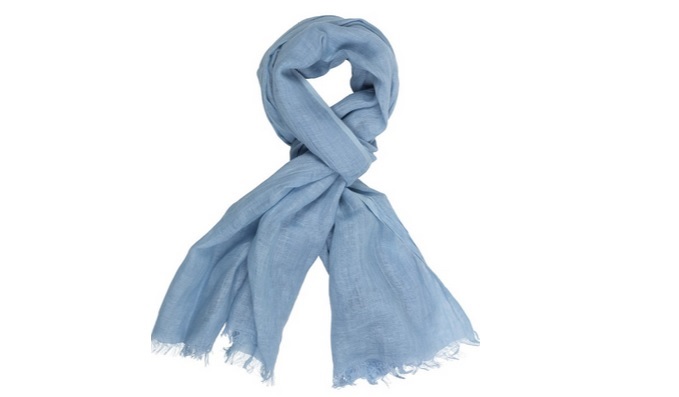 Let's face it, British weather can go from 0 to 100 real quick. One minute the sun is out and you're contemplating getting your legs out in a pair of  fabulous Chloé shorts and before you can say "Tom Ford" it's pouring down with rain. So, what can you do to avoid the crazy weather changes? Nothing. Well, actually you could move to warmer, more stable climates. But, in the event that you're not quite ready to up and leave, the next best thing we can suggest is snapping up a light but warm scarf.
We've found the perfect option in this lovely linen scarf from Heidi Klein. A gorgeous shade of blue, it's summery, provides enough protection against the elements and is light enough to hide away in your handbag when it's not needed. We must admit it's been a life saver on many an occasion! Heidi Klein Linen Scarf, £60 available at Heidi Klein.