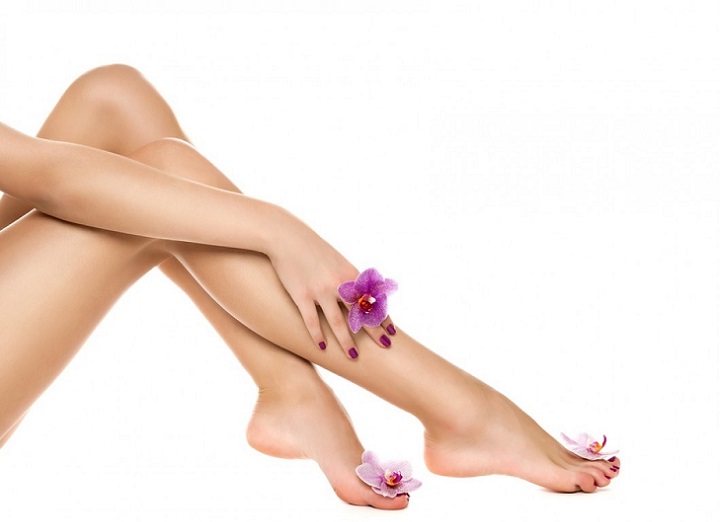 Many women treat hair removal as a regular part of their beauty treatment routine but despite carrying out the various different tasks on such a habitual basis, there are plenty of us who are still striving to find the right removal system.
Shaving and depilatories are often used as quick methods for ridding yourself of any unwanted hair but the issue for a good number of us is the fact that we have to suffer irritation and redness as a result, and fairly rapid re-growth is also another negative to contend with.
If you are looking for some alternatives that offer the prospect of safe and relatively painless hair removal, here are some to consider.
Laser hair removal
There are a fair number of different systems and options to consider if you are looking at using a laser hair removal system.
There are high-end laser hair removal systems that work by concentrating on the pigment at the base of each hair follicle and there are home devices that are designed to work effectively but are considered by some to be best for when touch-ups are required rather than full-blown hair removal.
There are so many options and considerations so you may want to consider this home laser hair removal product guide on beyondtalk.net to get a better picture of what might work for you and what to look out for.
What you need to remember is the fact that the FDA approves devices that offer laser hair reduction and not removal, which means you should expect some level of re-growth and also be prepared to undergo about six treatments on average to achieve the results you desire.
Electrolysis
Another option that may be familiar to you is electrolysis, which is a system that works by using a very small needle to supply a shortwave radio frequency to the hair follicle, destroying it in the process.
It is worth remembering that some laser hair removal systems offer best results to those of us who have a combination of dark hair and light skin, whereas with electrolysis it is considered a suitable treatment for any combination of hair and skin color.
If you have very fine textured hair and have a pale complexion, it could well be that electrolysis is a good option but you should be aware that it is not a system that free from pain or potential issues.
The FDA guidelines consider electrolysis to be a permanent hair removal system as opposed to laser hair removal which is classed as a hair reduction system.
You should ensure that the electrologist you are intending to use has the required certification and license in place, especially when you consider that there is a risk of infection and scarring with electrolysis, so you need to know they are competent enough to reduce the level of risk.
Threading
The practice of threading as a hair removal method is extensively used in India and the Middle East and is viable option to consider if you are looking for something that is often not as painful or abrasive as waxing.
The qualified person doing the threading is called an esthetician and is able to remove hairs by twisting and then roiling a piece of thread to quickly and efficiently remove each hair, or even sometimes a whole row of hairs from their root.
Threading is primarily used on eyebrows and also on other areas like the chin or nostrils, where there are short hairs and your regrowth is finer. It is not a permanent solution and you will normally need another threading session after about six weeks.
Other methods
You can use some more basic hair removal methods such as tweezing, where you pull out each individual hair by its root with a pair of tweezers.
If you do use tweezers, make sure that they are cleaned with rubbing alcohol before and after use, so that you help to reduce the risk of infection.
Shaving your hairs with a razor or an electric shaver is still a popular way to try and keep your skin looking smoother but some of us can suffer from ingrown hairs, especially in the bikini area, which none of us want if we can help it.
One method which is becoming more and more popular is using creams. There are specific hair removal creams for face and body which are generally safe to use. Though before using one of them we advice to read the instructions carefully as it can damage your skin if not used correctly.
Waxing is also popular and is a method that can be used on most parts of your body but you can sometimes suffer from an infection around the hair follicles, although the frequency between each waxing session can influence your level of susceptibility.
Hair removal is often an integral part of our beauty routine so it makes sense to try and find the best hair removal system that gives us the best results and the least amount of discomfort.
Diana Bradley grew up in a family of lawyers in Roanoke and true to the traditions of the family she graduated with a Juris Doctor qualification. However, she did not eventually end up working for a law firm as she found her passion and calling in activism. Her Website Beyond Talk was initially created for the sole purpose of environmental activism, but has now branched out to cover a host of other social, business and health issues. It aims to become a premier online publication dedicated to distilling fact from fiction, true to their slogan of Busting Myths, Uncovering Truths.