Last Updated on 15th June 2016
Celebrity engagement rings have long been a source of fascination, and these glittering baubles provide inspiration for the designs that the rest of us wear. From Elizabeth Taylor's enormous rocks to Angelina Jolie's custom design, here are a few of the most famous engagement rings from the past several decades.
Elizabeth Taylor
With eight marriages, Elizabeth Taylor was no stranger to engagement rings! Over the course of her lifetime, she accumulated one of the world's most coveted jewellery collections, with sparkling diamonds galore. Although the 4 carat diamond platinum ring she received during her first engagement to Conrad Hilton was certainly extravagant at the time, it's her third engagement ring that stands out as one of the most famous throughout history. Mike Todd proposed to Elizabeth Taylor in 1957, going on to become her third husband before dying in a plane crash only a year later. The ring was a true dazzler, a nearly 30-carat emerald cut Cartier piece that she often wore alongside a sparkling Cartier tiara.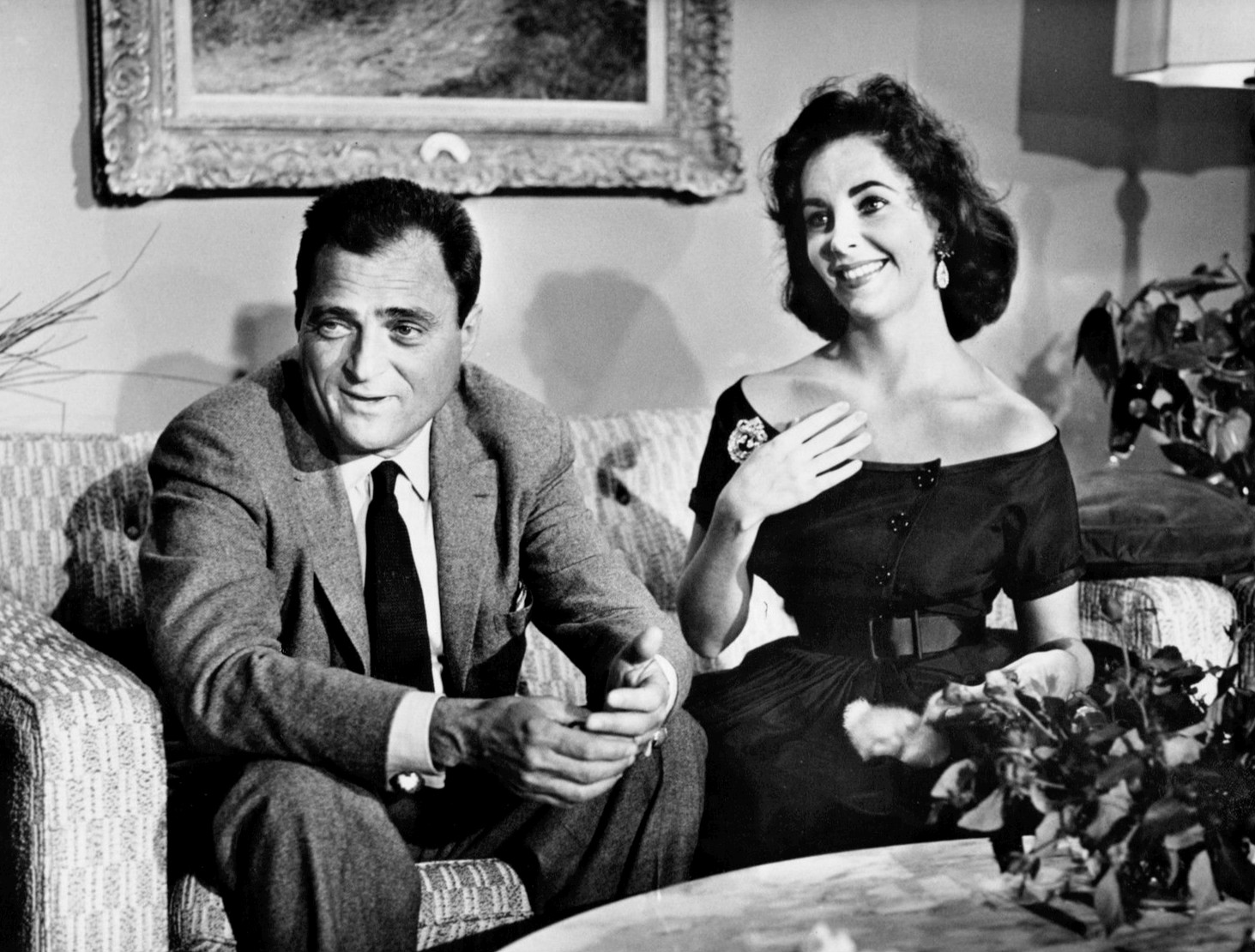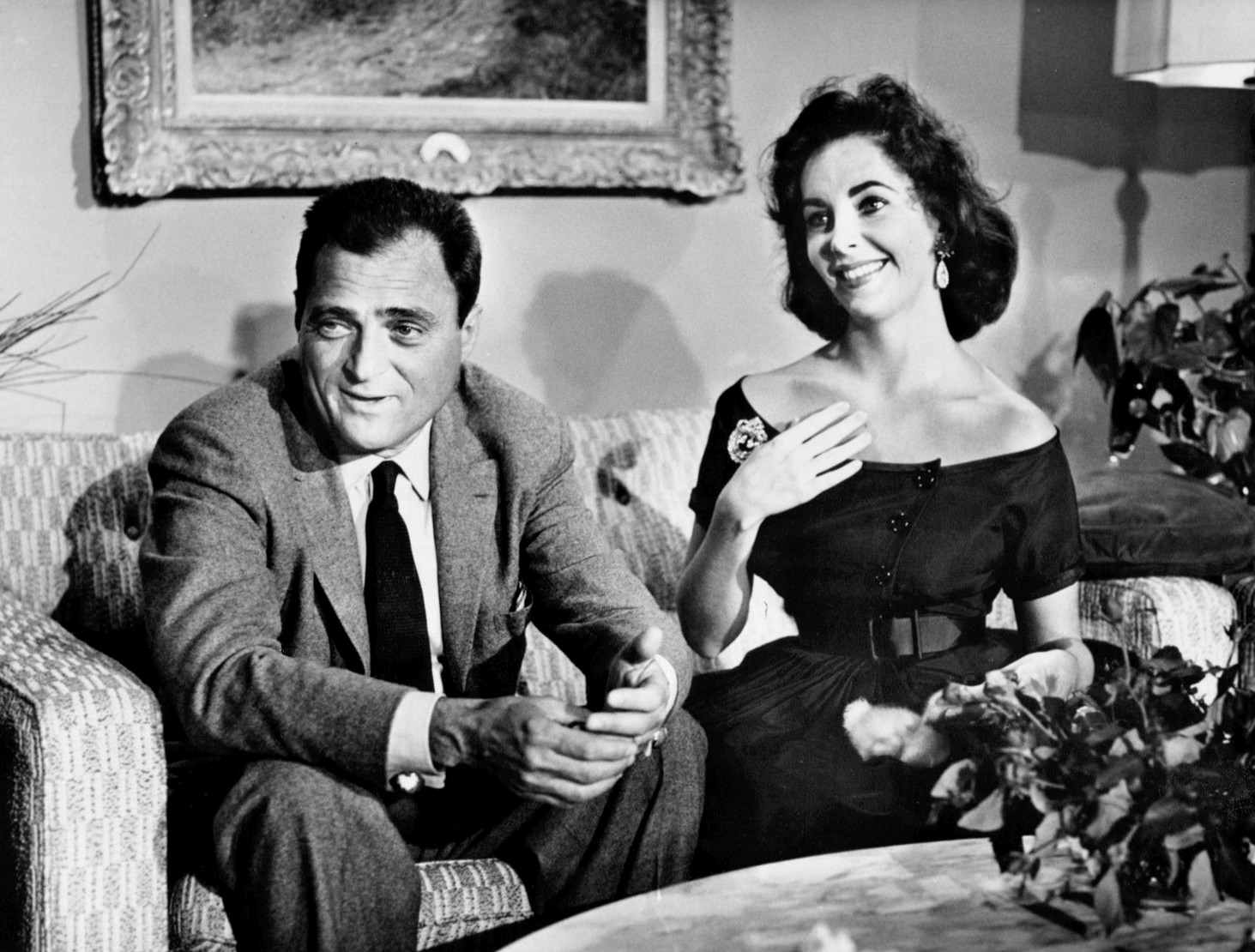 Image Source: Wikimedia Commons Public Domain
Priscilla Presley
Elvis and Priscilla Presley had a lengthy courtship, and Elvis waited until seven years after they had initially met before he popped the question during the holiday season in 1966. When he went down on one knee, Elvis presented Priscilla with a stunning 3.5 carat diamond encircled by a ring of 21 smaller diamonds and diamond fragments.
Amal Clooney
Glamorous human rights lawyer Amal Clooney has an amazing sense of style, and the 7-carat emerald cut diamond gifted to her by George Clooney matches this sensibility. Worth an estimated $750,000, the ring has been sported by Amal since George proposed in April 2014. It's brought emerald-cut diamonds into fashion. If you want the sophistication of this famous emerald-cut ring, you can look for similar designs here at Vashi.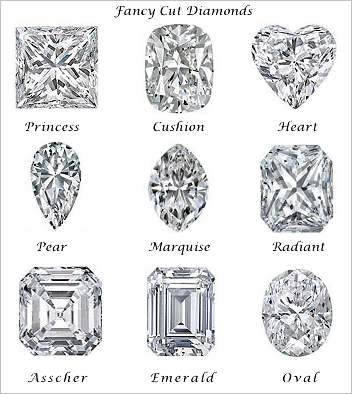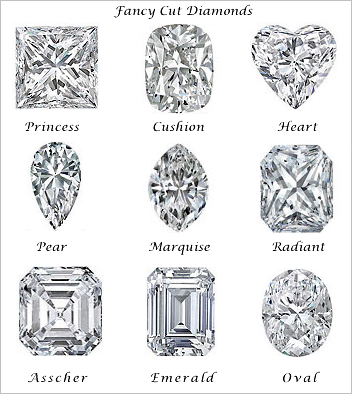 Image Source: By Paul Noillimrev (Own work) via Wikimedia Commons
Duchess of Cambridge
One of the most famous rings in the world is the oval blue sapphire worn by both Lady Diana Spencer and Kate Middleton. The massive, deep blue Ceylon sapphire in the middle weighs in at 12 carats is surrounded by a cluster of 14 sparkling smaller diamonds set in 18 carat white gold. It's spawned endless knockoffs and has brought colourful gemstones into style.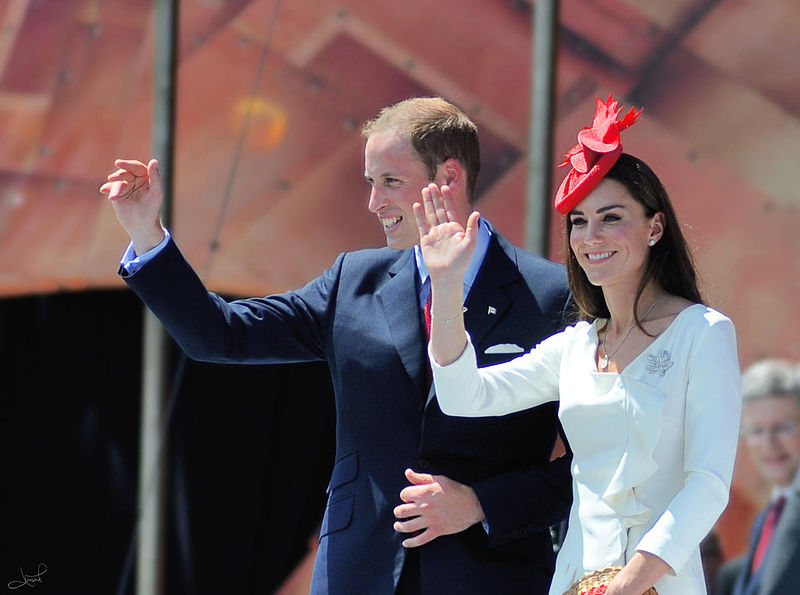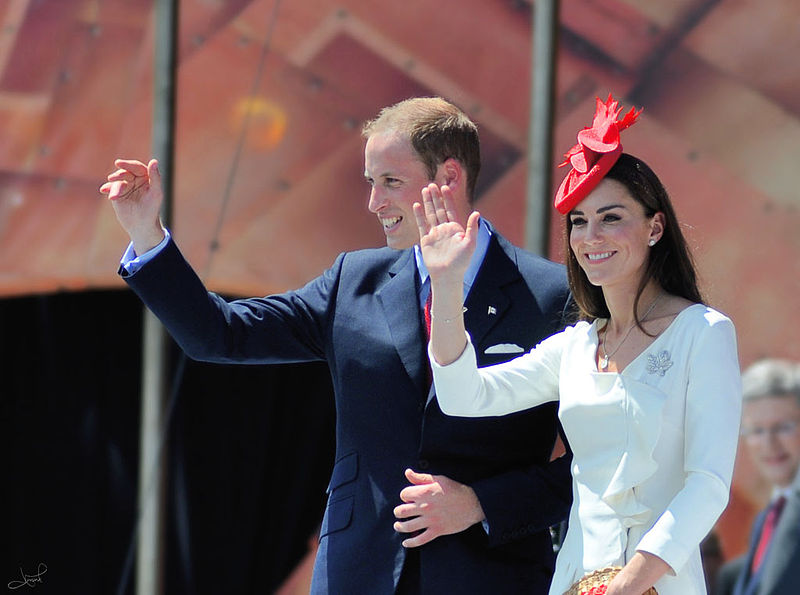 Image Source: Tsaiproject via Wikimedia Commons
Catherine Zeta-Jones
Vintage or antique rings have also been a hot trend this century, with celebs opting for the classic glamour that these timeless pieces hold. One prime example of this is the 10 carat marquise diamond given to Catherine Zeta-Jones by Michael Douglas. Worth at least $1 million, the ring was designed by Fred Leighton in the 1920s.  
Scarlett Johansson
Actress Scarlett Johansson is another celebrity sporting a vintage style with her engagement ring. Romain Dauriac proposed with a stunning vintage Art Deco ring, featuring one large central diamond framed by two smaller pieces on each side for a cool geometric effect.
Angelina Jolie
Finally, a new engagement ring that is bound to become a classic mimicked for generations, Angelina Jolie's piece was custom designed for her by her husband, Brad Pitt, with the help of Robert Procop. It was said to take over a year to create, at a cost of close to one million USD. The central 10-carat oblong-shaped diamond was selected and cut to perfectly suit Angelina's hand, set on a yellow-gold band and surrounded by smaller ribbed diamonds.