Fans, Media, Paparazzi… They all have their eyes on that over-the-top amazingly beautiful ring whenever a celebrity experiences that "big moment" – Their engagement! Celebrity engagement rings will always be unique and valuable, leaving us a little green with envy. The question remains, wouldn't it be nice to have a ring like that? Below are some amazing celebrity engagement rings we have seen over time (and the less expensive look-alikes!).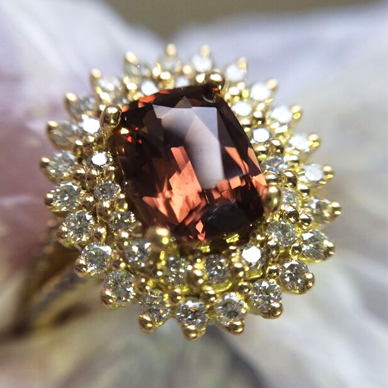 Andi Dorfman gets Excited!
A whopping $72k three carat oval diamond featuring a double diamond setting is what an excited Andi Dorfman chose for her final rose! It is a superb ring design that left the paparazzi community shocked – Indefinitely! An example of this ring can be seen in the Rosados Box Cara  White Gold Oval FB Moissanite and the Diamond Double Halo Engagement Ring, made with 14 carat recycled white gold for as low as $3,300!
Natalie Portman Vs Benjamin Millipeid: It's on!
Jamie Wolf designed a custom made ring which Benjamin Millipeid used to propose to Natalie Portman in 2010. The ring is made of antique stone, while conflict-free diamonds surround it at the center, making one of the most unique (not to mention guilt-free) celeb engagement rings to-date, an example of this gem being the stunning $2770 Gemvara Natalie Ring, which the replica named after the actress as well!



Beyonce Sets the Trend…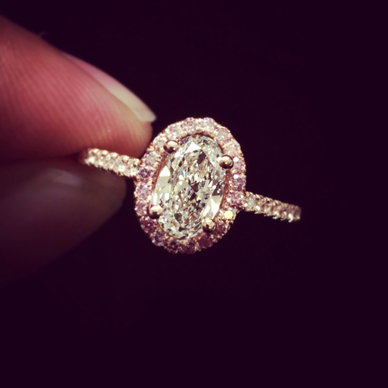 Jay-Z surprised fans when he slipped a whopping $5 million 18 carat ring on Beyonce's finger, throwing the entire entertainment community into a state of disbelief! You can share in the glamour by rocking the $7,700 emerald cut diamond ring by Barry's Tacori Blooming Beauties. With a piece of jewellery like this on your finger, you can assure: Who runs the world? Girls!
Kelly Clarkson Says 'Yes' to Brandon!
Jonathon Arndt designed a gorgeous cushion-cut yellow diamond engagement ring, which Brandon Blackstock used in his engagement to Kelly Clarkson. It features a yellow canary diamond with a deep hue, which costs top dollars – For sure! How can you get the look of true luxury, without the pricetag? Why not do what many modern couples now opt for, and get a very affordable bespoke engagement ring replica? A custom ring may be the utmost personal move on your Big Day, making an experience of a lifetime for you and yours!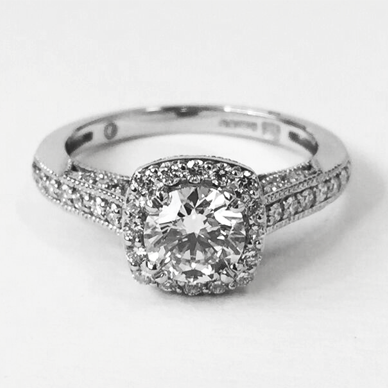 Kim Kardashian Gets a Surprise!
There was a wide jubilation amongst the fans of Kim when Kanye West proposed to her with a mind-blowing $8 million dollar Lorraine Schwartz cushion-cut ring on her 33rd birthday! The unique feature about this ring is that it has a tiny paved band, which makes the stone to look as if it floats on her fab finger! A worthy replacement of this ring is the Carmella Platinum design, with 0.67 carats of diamonds, priced at $5,370; just imagine the 'oohs' and 'awws'!
Note that the worth of the engagement ring is actually not measured only by its size or cost, but by how much it is loved by the one who wears it! Make your wedding one which competes with the top celebs, bringing all of the glitz and glamour on your special day; it all starts with the engagement ring!