Last Updated on 19th March 2016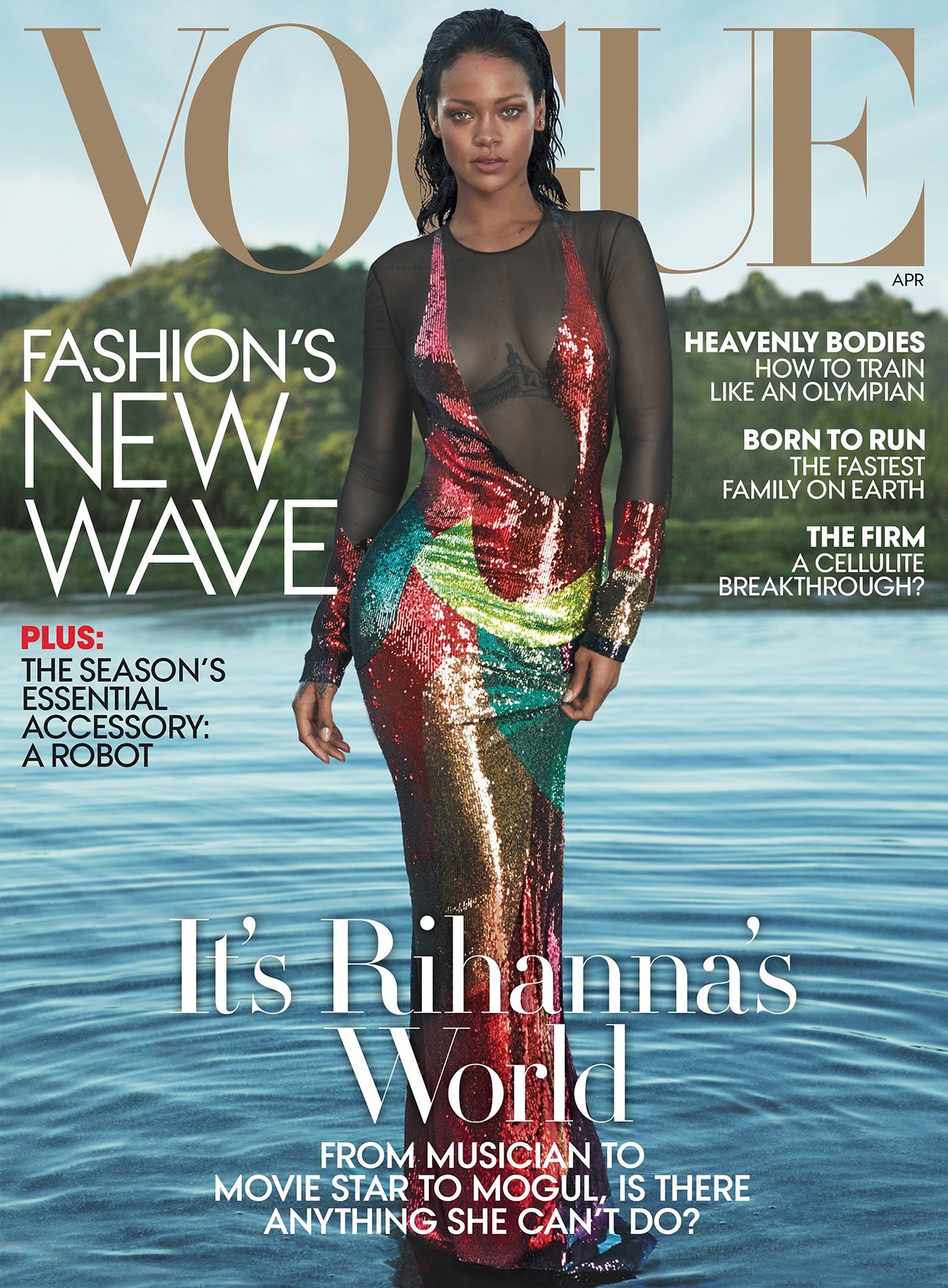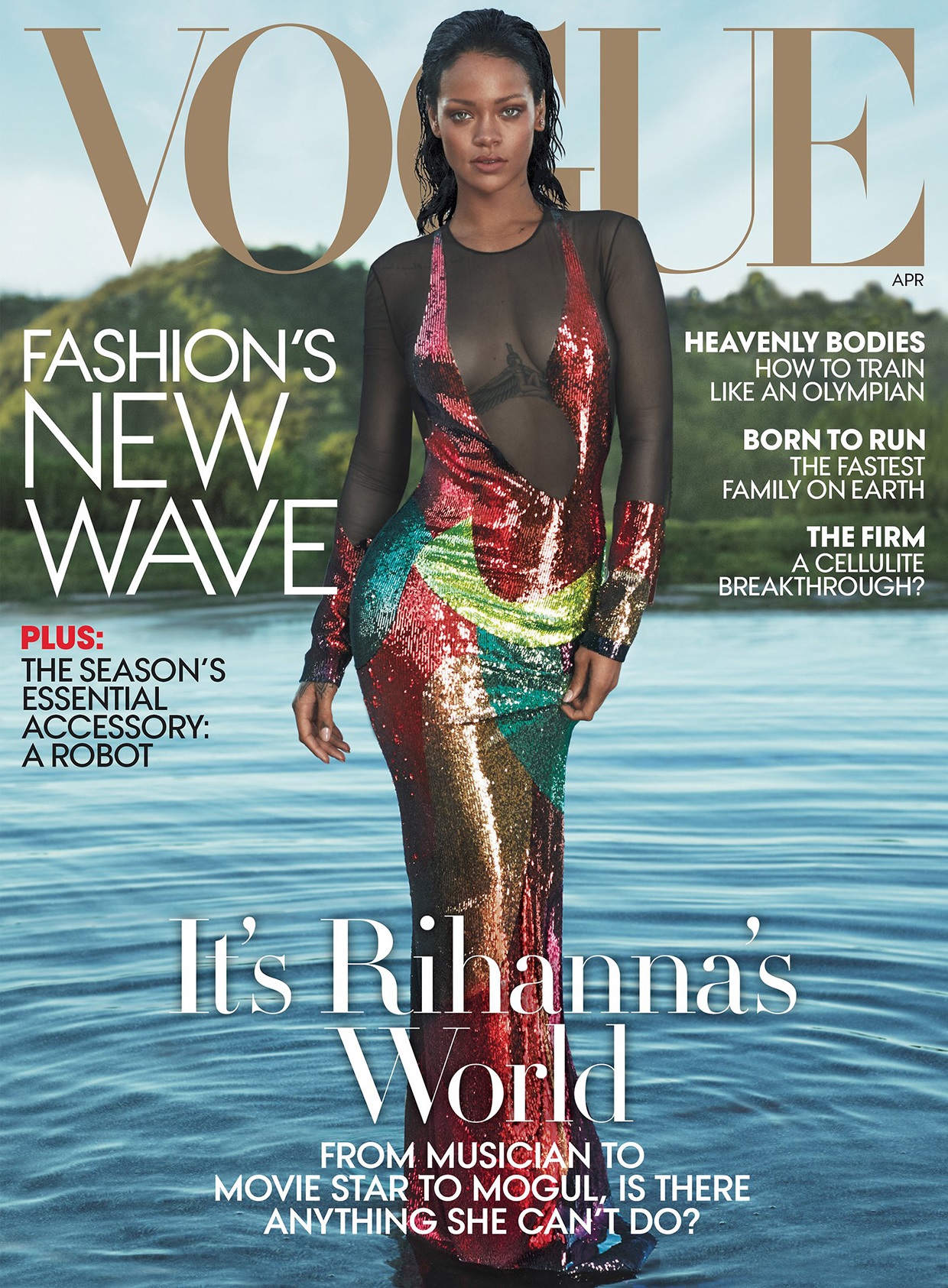 Slowly but surely, Rihanna is silently taking over the world.  After a two year hiatus, the Bajan beauty came back with a killer album titled ANTI,  her first single from the album, "Work" featuring Drake has remained at number 1 for the past four weeks, her latest collection with Puma was met with raving reviews, she has a role in a movie directed by Luc Besson in the works and she's just snagged another Vogue cover. Shot by Mert Alas and Marcus Piggott , Rihanna looks absolutely stunning in a sequinned dress on this month's cover. The singer sat down with the mag to talk everything from her relationship status to beef with Beyonce.
On her apparent rivalry with Beyonce?
'Here's the deal,'she said. 'They just get so excited to feast on something that's negative. Something that's competitive. Something that's, you know, a rivalry. And that's just not what I wake up to. Because I can only do me. And nobody else is going to be able to do that.'
On her relationship status?
"My schedule is so crazy right now . . . It's definitely going to be a challenge when I do decide to pursue a relationship . . . but I have hope!"
Oh her line with Puma? 
'I always wanted to do what my brothers were doing. I always wanted to play the games they played and play rough and wear pants and go outside,' she said. 'Women feel empowered when they can do the things that are supposed to be only for men, you know? It breaks boundaries, it's liberating, and it's empowering when you feel like, Well, I can do that, too.'