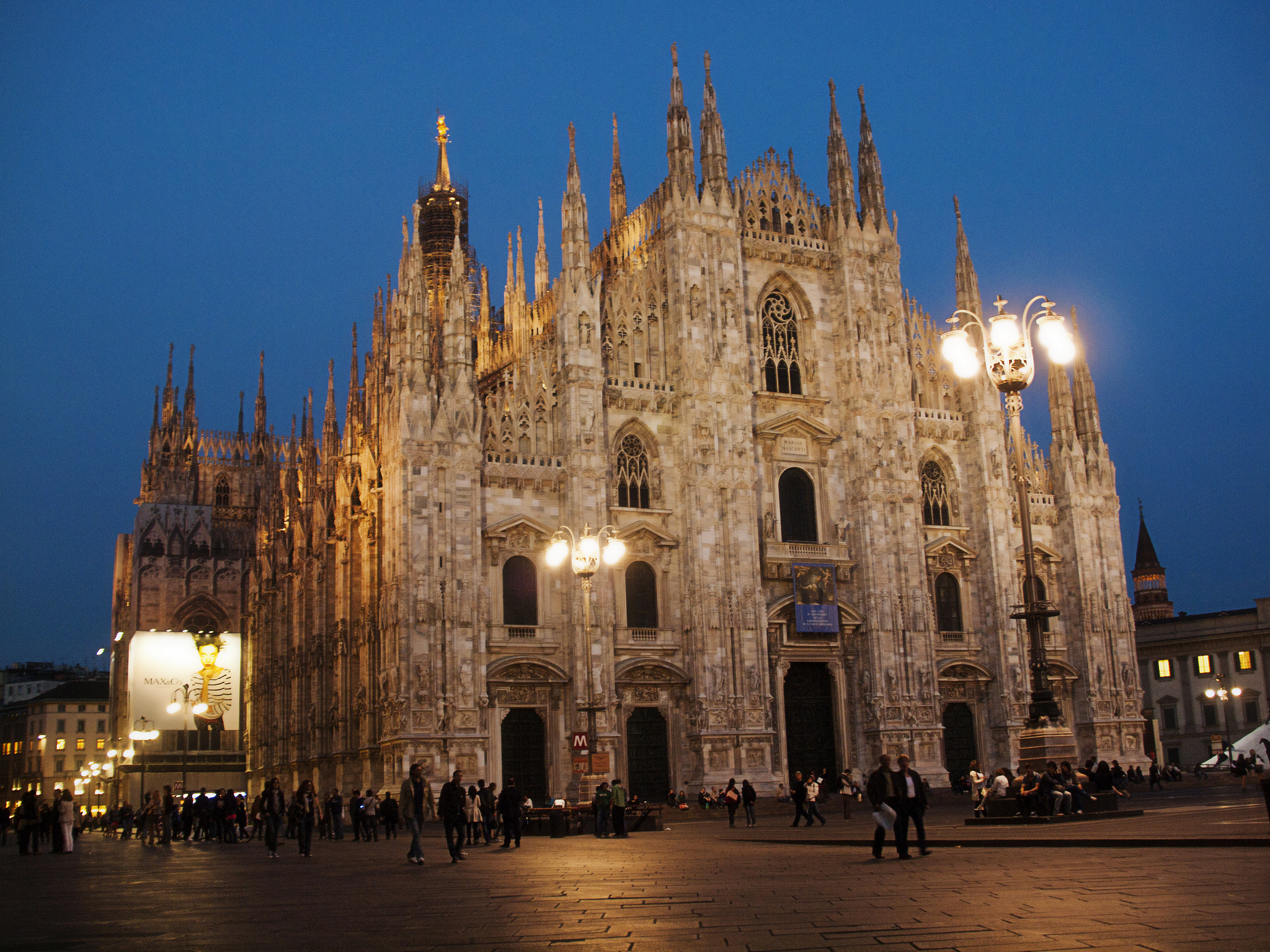 Milan is paradise for fashionistas. Chic and sophisticated, the city is home to luxury brands, high-end boutiques and glamorous festivals that will leave you in awe and delight. Trendsetters walk the streets; the window displays will take your breath away.
With so many shops, events and experiences to choose from, we wouldn't blame you for feeling a little overwhelmed. To help you decide where to go and what to do, here are some of Milan's highlights for fashion lovers:
Fashion Week
Fashion Week, of course, is Milan's landmark event and it takes place bi-annually to exhibit seasonal collections from premium designers. As one of the four fashion giants alongside Paris, London and New York, Milan Fashion Week is something you won't want to miss if you're a serious fashion enthusiast.
Although many of the shows are exclusive, invite-only events, just being in Milan while they are happening is a unique experience. Fashion gurus flock to the city. With careful planning, you might even manage to meet your style idols. A number of outdoor events also take place in locations like the Piazza Duomo, and these are often open to the public.
The 2016 spring/summer women's show is set to take place between the 21st and 27th September. Visitors start planning their Fashion Week trips months in advance, so if you want to make it to Milan in September, you'd better start shopping for flight deals soon.
Fashion and film
Overlapping with the September 2016 Fashion Week is something a little bit different. Milan's Fashion Film Festival is a three day affair that brings together the work of talented filmmakers and the latest in global fashion.
The festival's events range from screenings and film competitions to debates and talks led by industry experts. Last year's speakers included British photographer Rankin, French film director Lisa Immordino Vreeland, and Alessia Glaviano, photo editor at Vogue Italia. If you want to learn more about fashion and film, the festival is definitely worth checking out.
Designer brands
High-end designer stores are everywhere in Milan, but for a really indulgent experience there are a couple of streets you have to visit. The world famous Via Montenapoleone, on Milan's Quadrilatero d'Oro ('Golden Rectangle'), houses the biggest names in international fashion, from Versace to Armani.
On the Corso Venezia, you can combine designer shopping with sightseeing — this majestic street is lined by historic buildings. At one end, you'll find the Renaissance Casa Fontana-Silvestri, and at the other, the remnants of an ancient Spanish gate in Porta Venezia.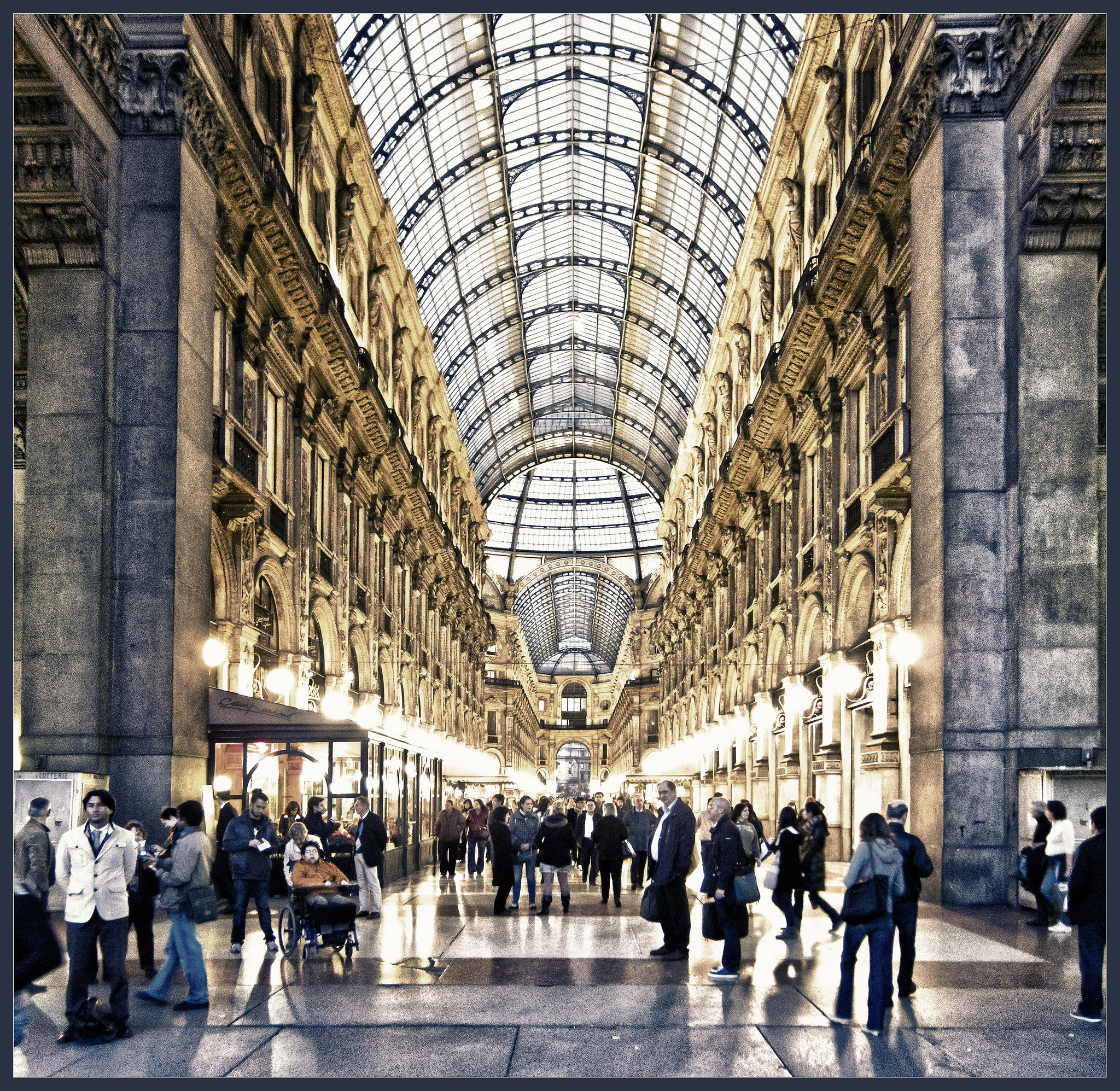 Boutiques
If you're looking for distinctive, you will love Milan's smaller boutique stores. Stroll the streets of the ancient Brera district and you'll stumble across all kinds of shops selling Italian and Milanese designs, from artisan footwear to elegant jewellery.
This area also boasts some stellar cafes and restaurants, so why not make a day of your shopping experience? Try El Tombon de San Marc for lunch or dinner if you want some quality Italian fare.
The oldest shopping mall in the world
Galleria Vittorio Emanuele II offers historic shopping at its finest. Dating from 1867, it would be a sight worth seeing even if it wasn't an upscale shopper's dream day out. Marble mosaics adorn the floors and light spills in through the arched glass ceiling. Designed by Giuseppe Mengoni, this shopping arcade is the finest in Italy.
Some of the Galleria's shops have been there for years; others are more recent. This is where Prada opened its first store in 1913, but you'll also spot Swarovski, Gucci, Louis Vuitton and many more, as you embark on your shopping journey.
Market shopping

Like most cities, Milan plays host to frequent and varied markets selling everything from food to trinkets, but the one you'll really want to make time for take places on Via Fauché every Tuesday and Saturday. Beyond the food stalls, you'll find designer brands at discount prices and the market is a particularly good place to find luxury footwear.
As is usually the case with market shopping, you'll have to prepared to sift through items to find what you want. Arriving early will also increase your chance of bagging a bargain, and it'll all be worth it when you get to return home with the perfect pair of Jimmy Choos!
Few places in the world have more to offer fashionistas. Whether you time your trip around a big event, or just treat yourself to a shopping extravaganza, your appetite for fashion is guaranteed to be satisfied on the streets of Milan.
As an extra bonus, Milan is only a short flight away from Venice, so if you feel the need to spend some quiet relax time after all the excitement on the Milan fashion scene, bag one of those oh-so-tempting flight deals and you can just hop on a plane. Those canals are the perfect tonic!
What do you like most about Milan? Perhaps you have a favourite store there? Share it with us in the comments below!
Images by Kevin Poh, Dimitry B., and Bert Kaufmann, used under the Creative Commons Licence