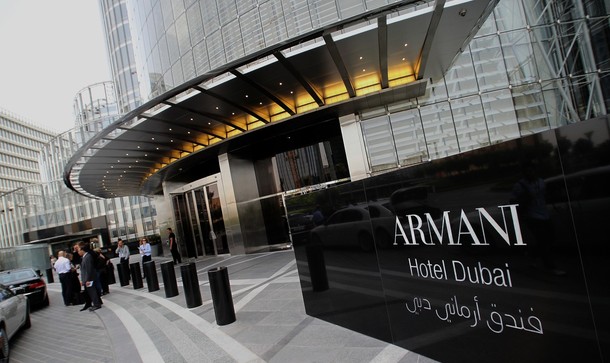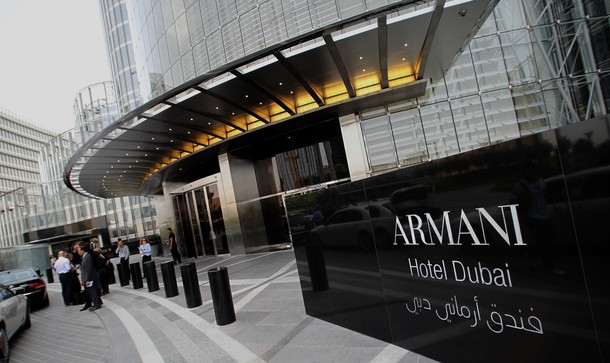 It isn't just clothes and accessories that our favourite fashion designers have put their stamp on, oh no. Talents from the likes of Armani to Ralph Lauren to everyone else in-between have put their name – and signature aesthetics – to some of the most luxurious hotels in the world.
If your man asks you to pick a holiday destination as a Valentine's Day gift, then why don't you pick one which is home to a fab and fashionable boutique hotel? When in Rome…
Round Hill Hotel and Villas, Montego Bay, Jamaica. This one is perfect if you're going the full hog – Moet champagne, private jet, the lot! Ralph Lauren has transformed all 36 rooms at the Round Hill Hotel and Villas' into a luxurious destination for fashionistas and jetsetters alike – a particular highlight is the 18th century plantation house which is now a soothing and relaxing spa! Perfection !
Maison Moschino, Milan. No one does romance quite like the Italians, and this romantic boutique hotel dreamed up by the talents at Moschino is the proof! Where else can you find chandeliers covered in rose petals? We love the fact that you can find this hotel in an 1840s Neoclassical railway station too!
Armani Hotel, Dubai. Not that anyone really needs a reason to go to Dubai, but staying at the Armani Hotel is a great one! The Armani Hotel can be found in Burj Khalifa, the world's tallest building, (make a note of that: it might come in handy at the next pub quiz!) and has 160 stunning rooms furnished with gorgeous Armani/Casa delights. The 12,000 square foot spa also gets a mention!
Hotel Missoni, Edinburgh. Edinburgh might not seem as glamorous as some of the other destinations we've mentioned, mostly due to the unpredictable and wet and windy weather, but the stunning hotel more than makes up for it. If you're going to spend most of your time indoors this is a fab hotel to do it in! The 136 room Hotel Missoni is located in the heart of the city, so it's perfect if you want to lap up a bit of culture while on your jollies.
Palazzo Versace, Queensland, Australia. Who says you have to go to Italy for Italian culture? Donatella Versace has paid tribute to her late brother Gianni Versace by adding some serious glamour to the waterfront Palazzo Versace all the way in Queensland, Australia. Stay in one of 200 ultra luxurious bedrooms which come with floor-to-ceiling windows, private balconies, and more glamour than you can shake a stick at. Donatella doesn't do things by halves, and this hotel more than proves that!